The weather is heating up and it's getting close to tomato time! How about all of these Roma tomatoes on the vine? This is only a small section – this plant is absolutely loaded!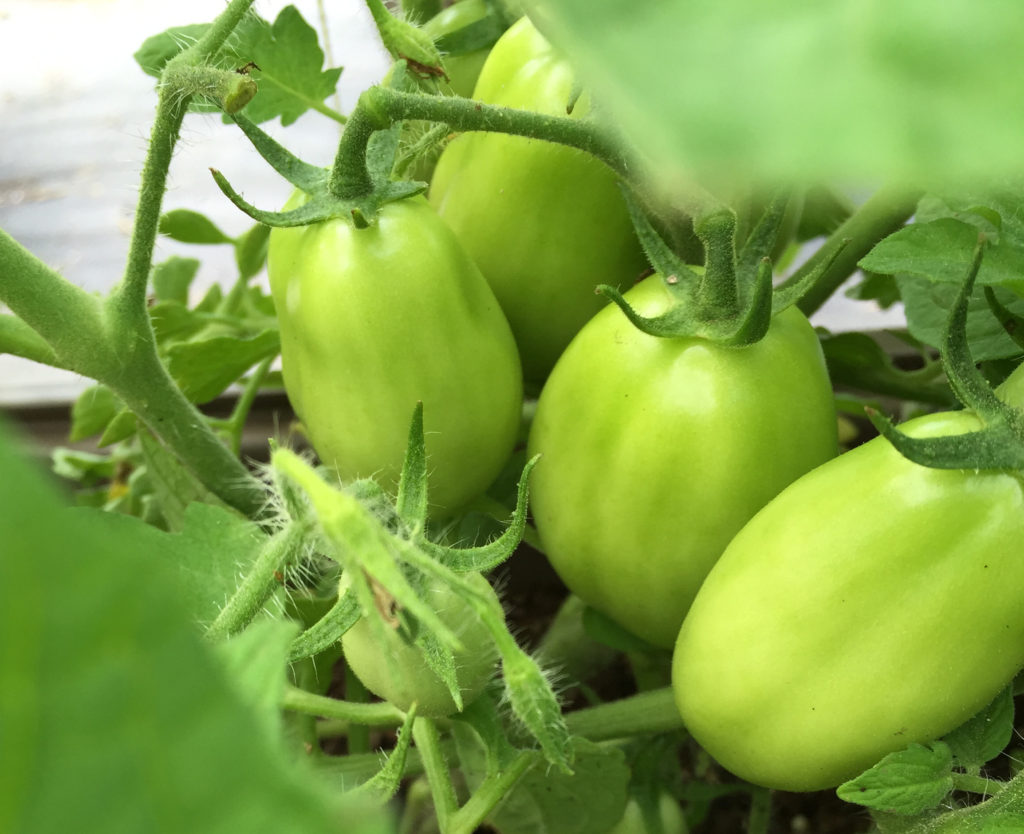 Lets see how the rest of the garden is growing…first we'll check on the eggplant. Both of the plants have fruit on them! (Did you know eggplants are actually fruit?). The white is the Gretel eggplant, which will only get to be about 4″ long and grows in clusters. The purple is, of course, the Japanese Long Eggplant. This looks to be a teenager – it'll grow another several inches before it's ready to eat.
Next is a Golden Jubilee tomato. This one is about 3″ across right now.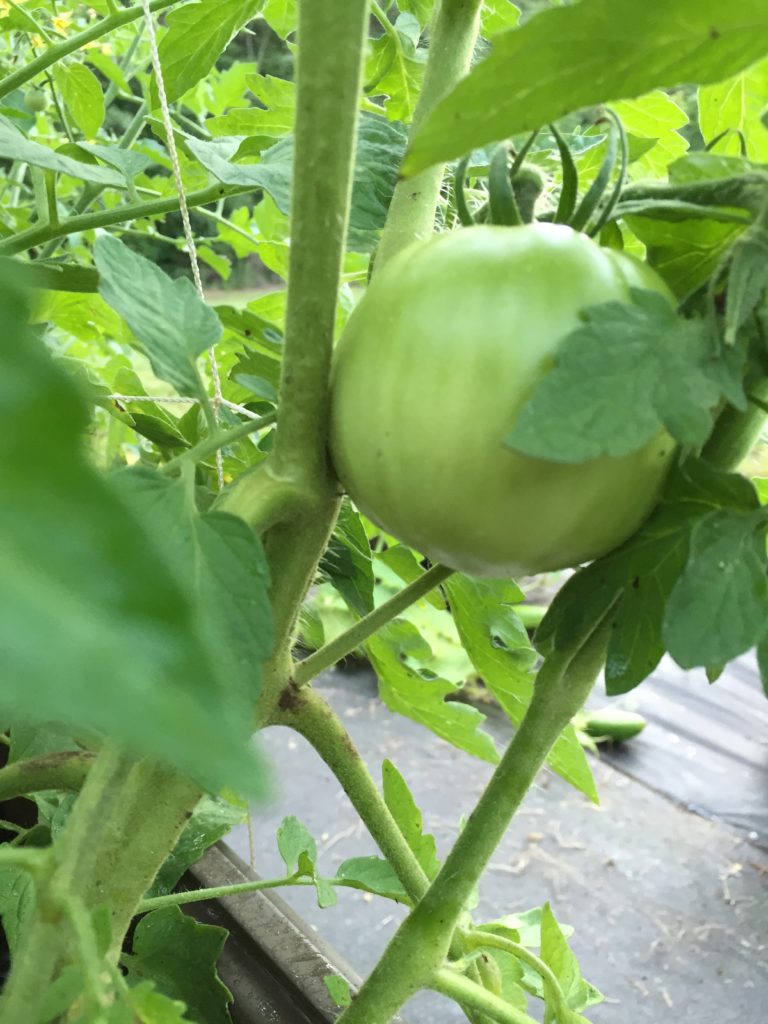 The cucumbers are growing out of the pot and are all tangled up! I can no longer tell which variety is which without tracing the root back to the main plant. Problem is, they're really prickly so I guess I decided that it might be too much trouble. Some of them are curly, which I'm betting is a different variety than the straight ones. Maybe straight = Burpless (same as I grew last year) and the curly are Saladmore? In any case, I've since used the tomato cage with these and lifted them off the ground. Photos next update. Also – I went ahead and put a heaping cup of worm castings on the cucumbers and the zucchini to see if that would help with the yellowing of the leaves. It looks like it may have worked!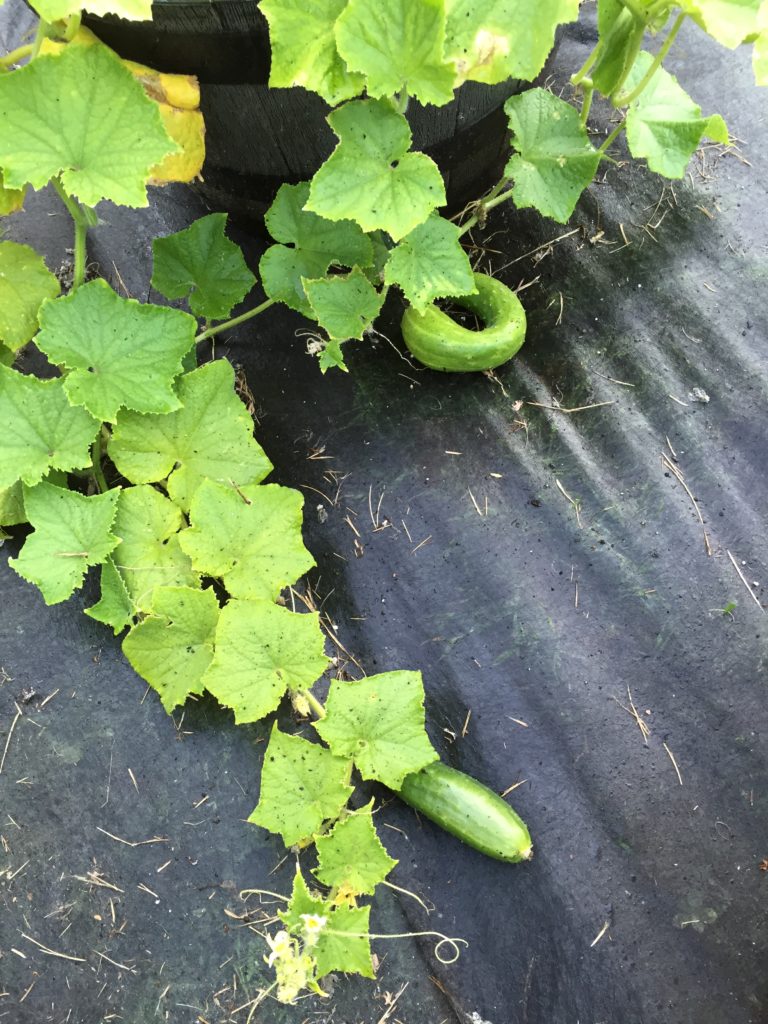 Elsewhere, the swiss chard is looking amazing. This looks like it will be a wonderful dish this week!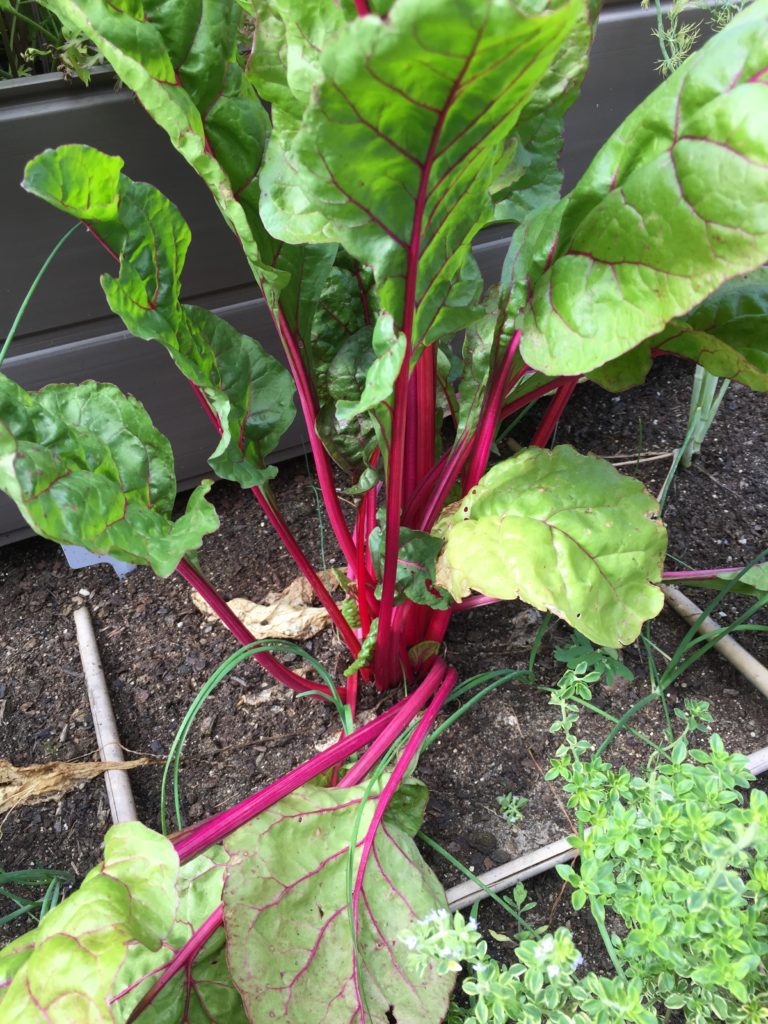 I can report that herb flowers are amazing in pasta. These were basil, lemon thyme, and oregano. This week's harvest: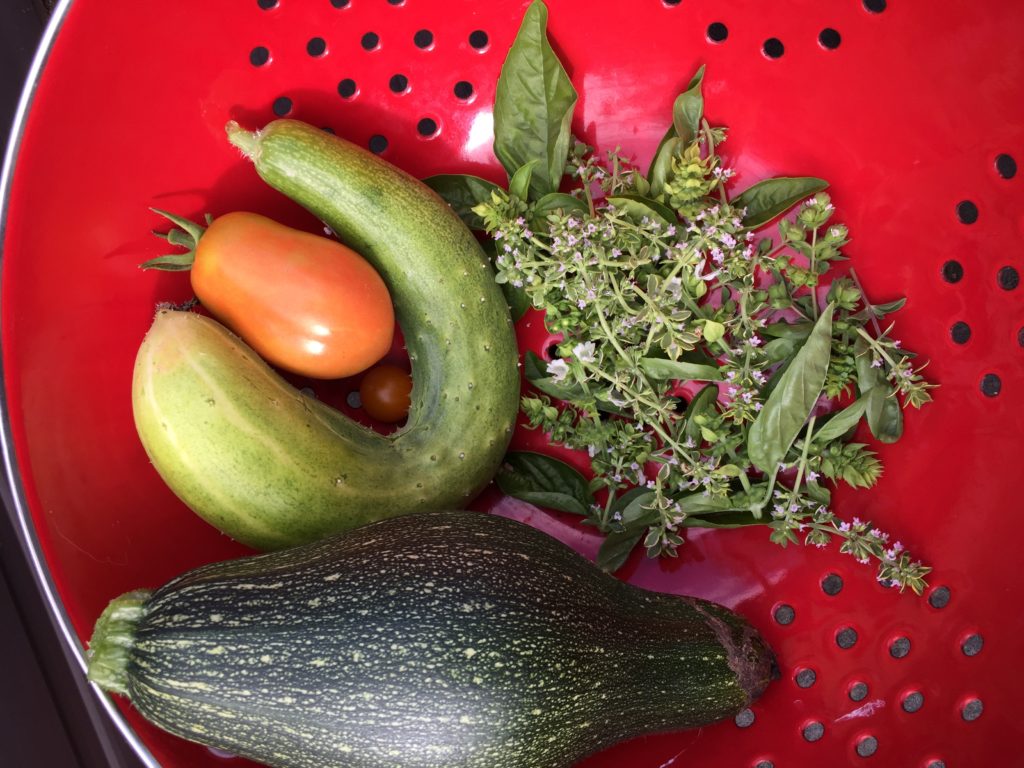 Left garden bed is doing well overall. You can see that we harvested the escarole as the heat really was wilting it. I can also report that escarole is super bitter! I'm guessing that won't get planted again. We like arugula and other bitter greens, but this was way too strong. Peppers coming on too – I think we'll have a jalepeno this week.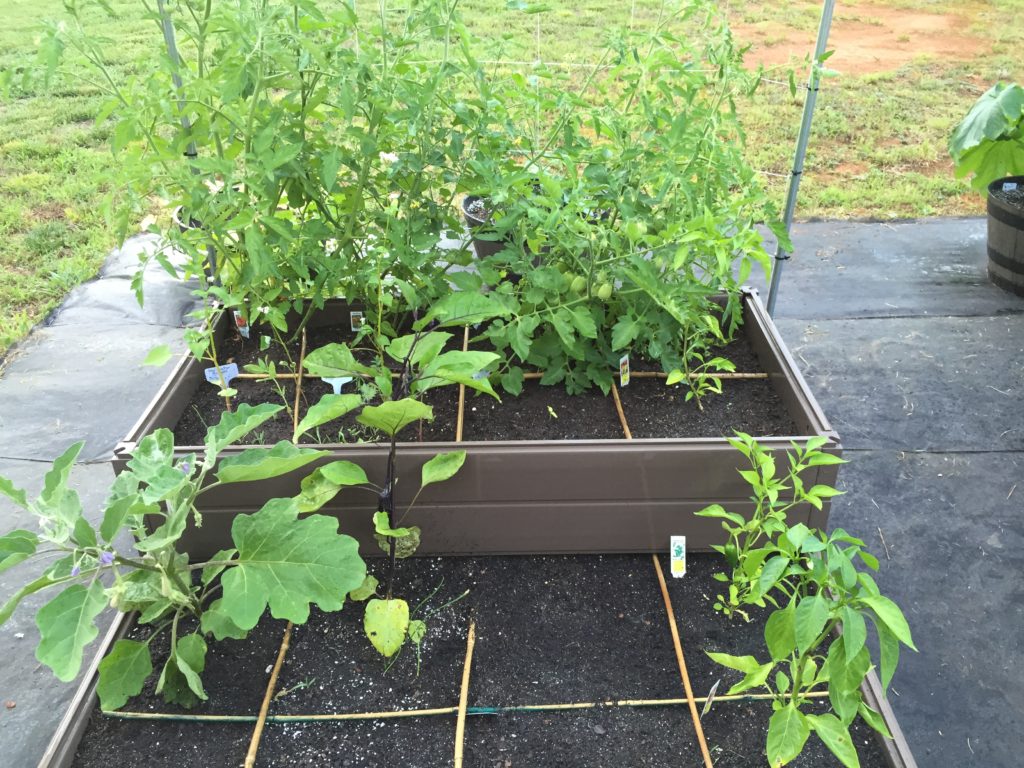 All in all, everything is looking good! I've got some empty squares so will have to research what is good in the heat of summer. In the meantime, the coriander seeds are going to be tasty when they dry out!