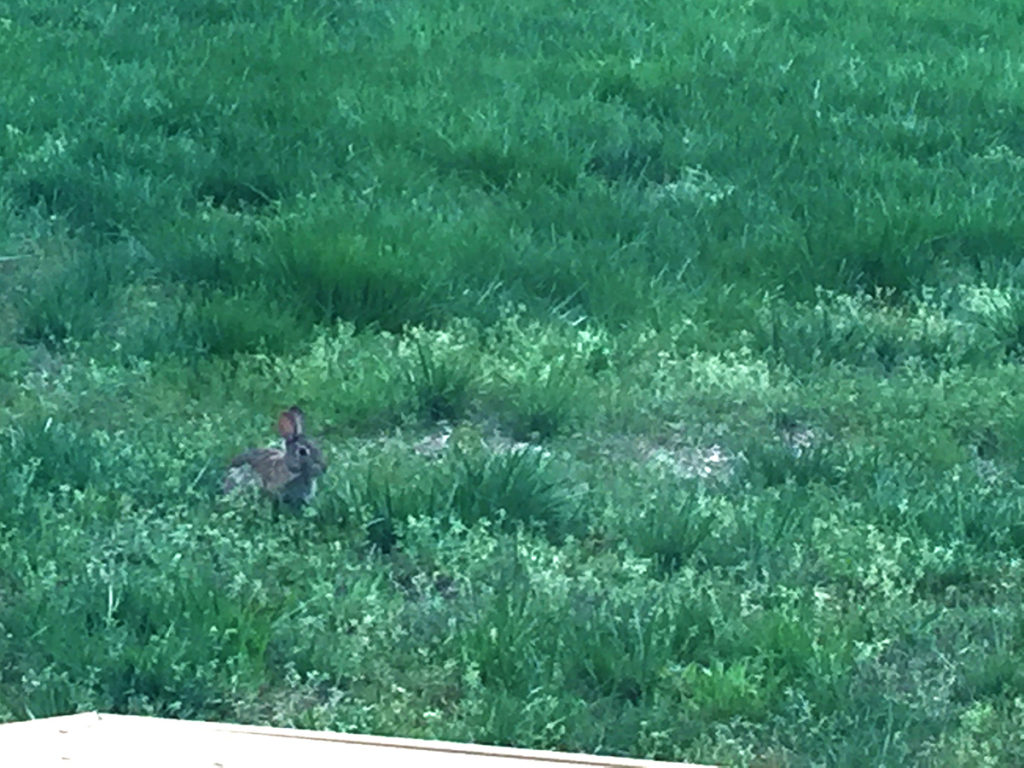 Happily, the "Easter Bunny" that came hopping along on Saturday evening, didn't hop another 10 feet or so into the garden, but just enjoyed the delicious grass in front of the deck! 
Now – on to gardening news…. we're moving right along and everything is looking great! As you can see from this angle, the grass is growing long too!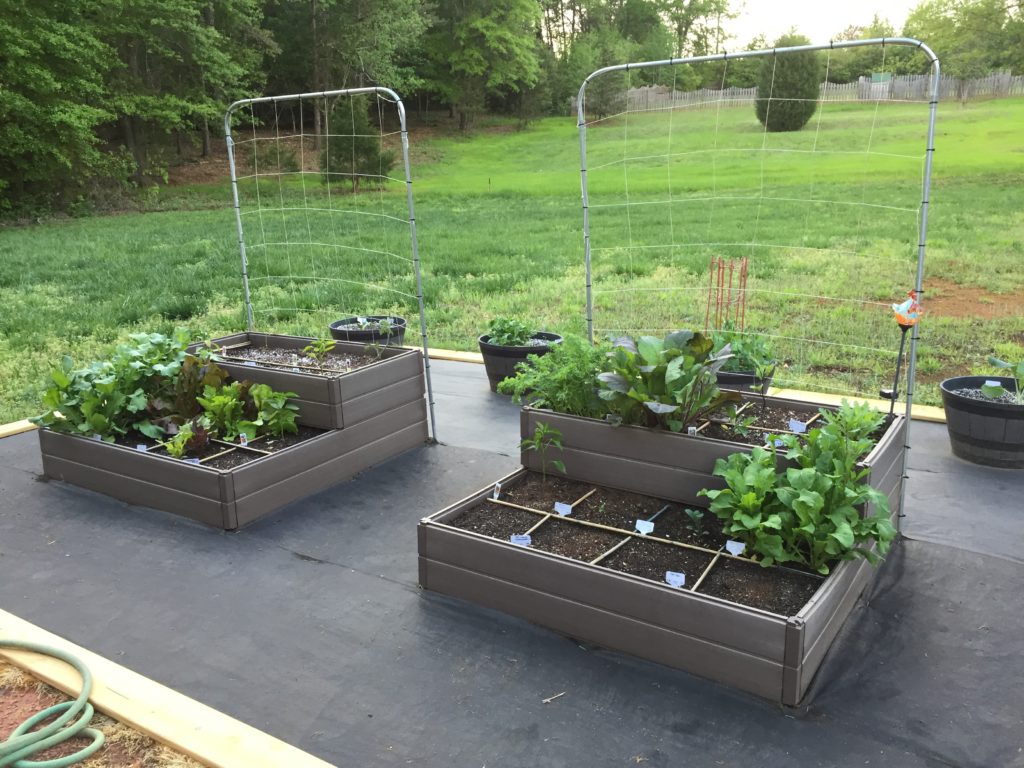 Before I cut any greens: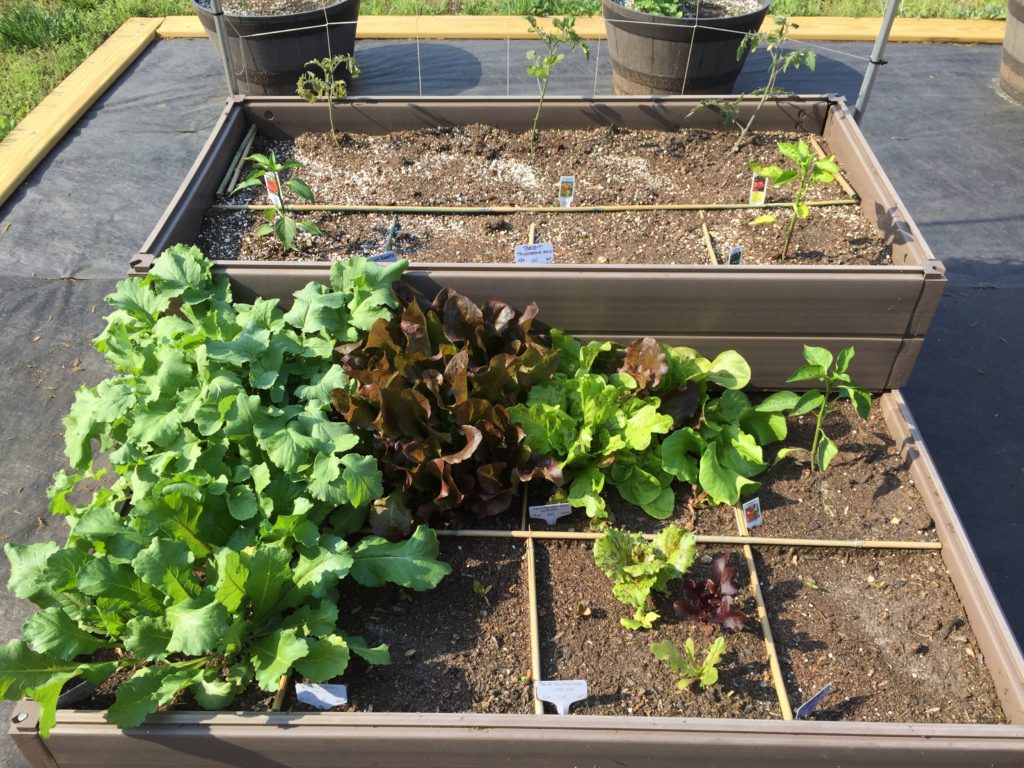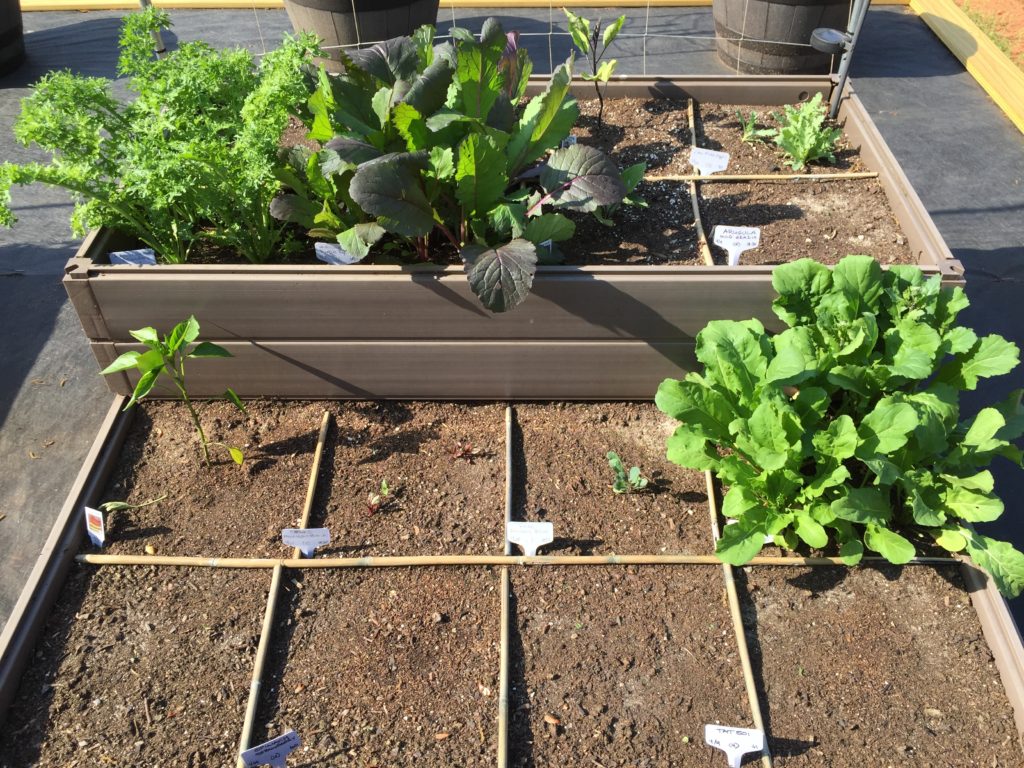 Truthfully, it didn't look much different after! We enjoyed a delicious salad with mustard greens, arugula, and heirloom lettuces. The radishes are tasty too!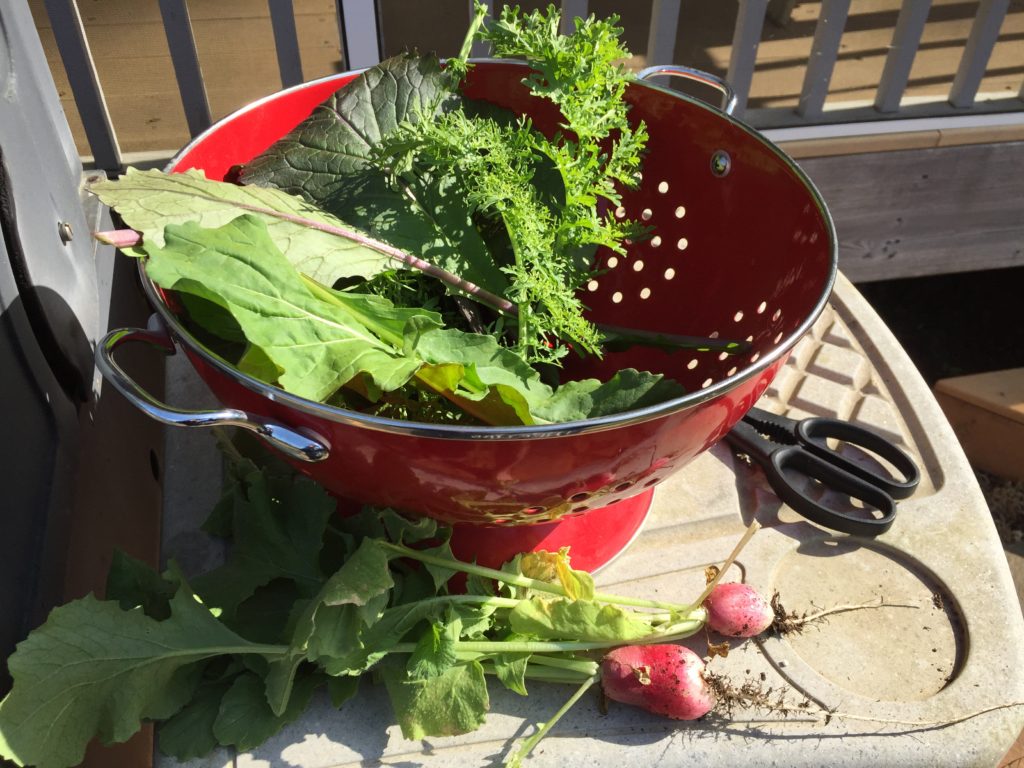 A bit of an overview of what's going on…. in the second photo below you can see the zucchini sprouting up from seed. Yay!
Next week, we'll check on progress!