Doldrums – noun – a state or period of inactivity, stagnation, or depression. Well, that's the garden right now. Take the zucchini for example. Last week, beautiful flowers. This week?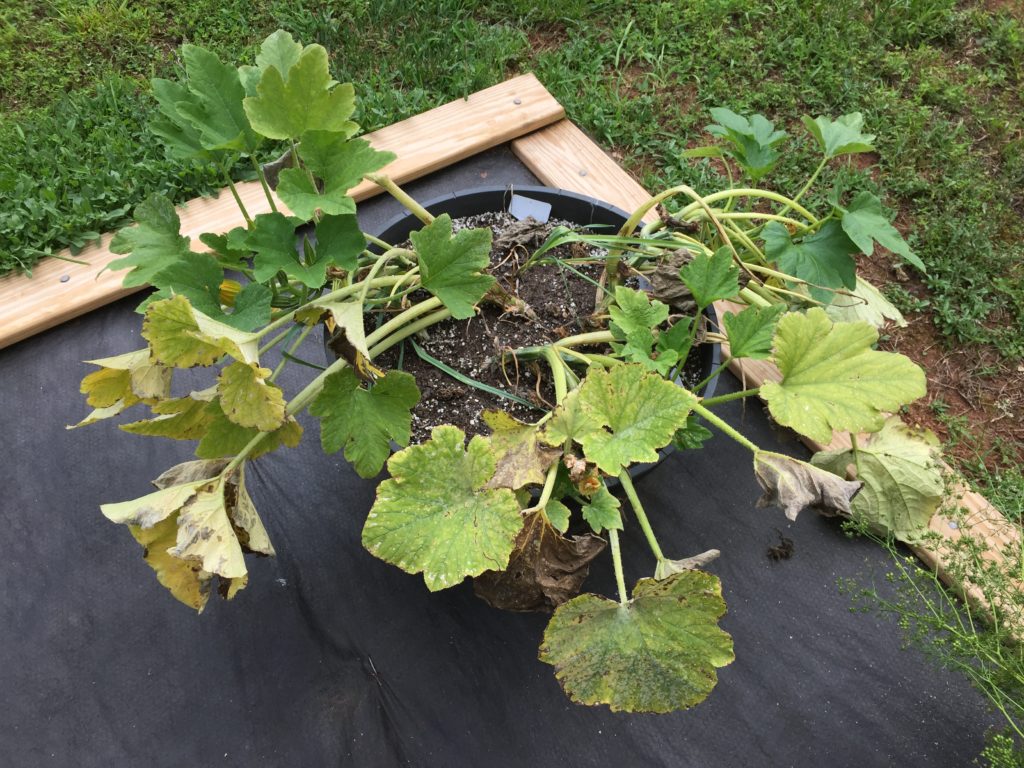 So – it's been hot, but not unreasonable. I still haven't gotten the tomato seeds in because I was out of town, but that is scheduled for this weekend. I did have Greg caretake while I was gone and I know he did a great job – so not his fault! We had some dreadful squash bugs and I think we're going to have to call it done with squash. Sigh.
The rest of the garden:
Now, for the good news. We have a pepper!!! This is one of the Fooled You peppers.
In other news, the "magical bunny protection" is still working. Look at how close this little bugger gets to the garden! Won't step over the boards, though – just hops around.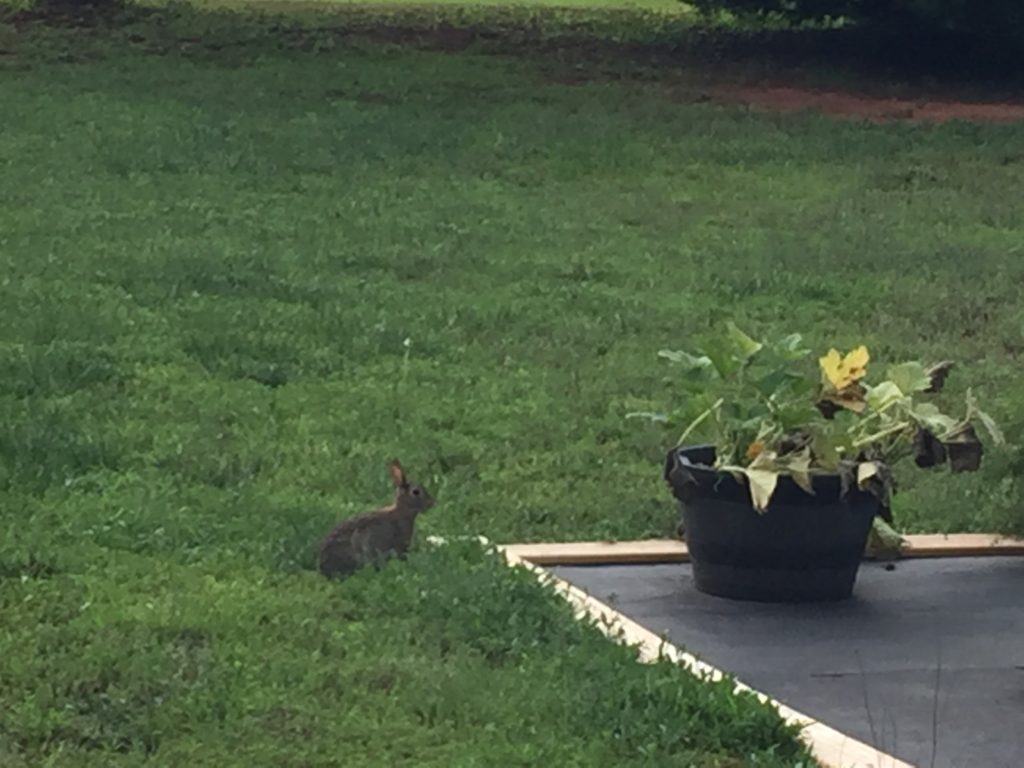 OK – on to bigger and better. Oh, and delicious tomatoes. One can hope!