Bye to the poppies, that is. Add this to the things we've learned category. Poppies bloom for approximately 10 days total. Then they're done. Seriously, done. Just big green plants with pods.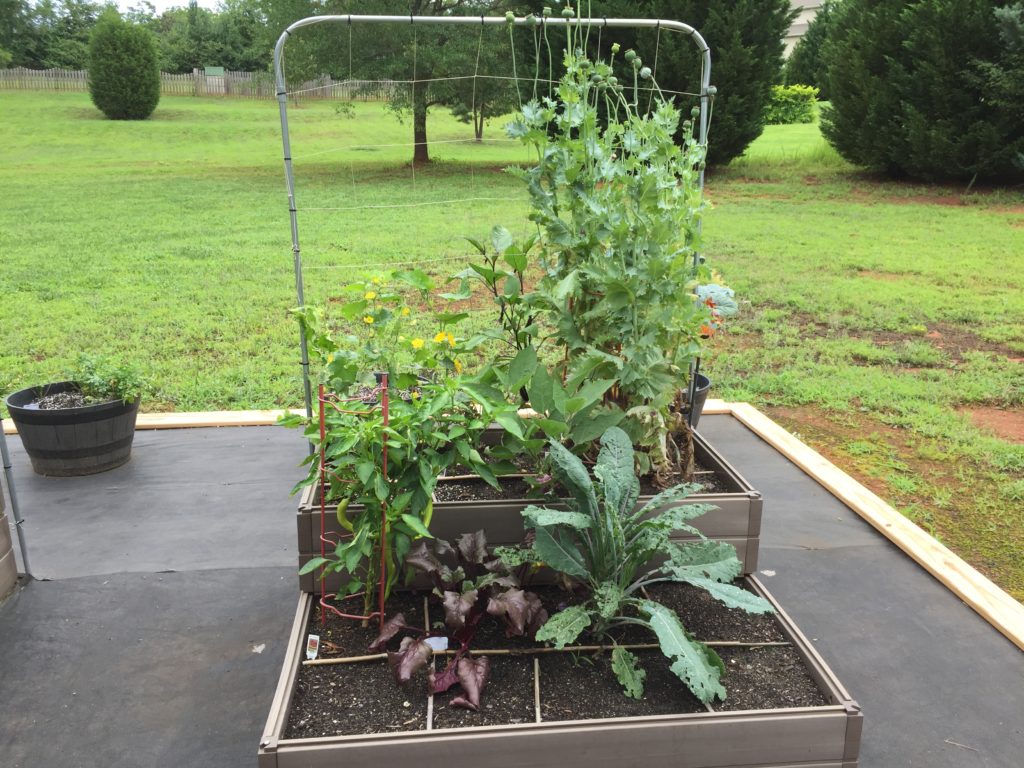 After discussion, we decided to not let the pods dry out on the stalks as the full plants were crowding out our eggplant. I guess that's another lesson learned! Instead, we pulled them and put the plants in the far corner of our yard. Two benefits here. The groundhogs get to eat a delicious snack and, if the seeds make it, we get poppies in the back of the yard next year. Win – win. (and the groundhogs were super happy!).
Also pulled out the kale. As you can see above, the leaves were just torn up and we weren't going to eat it. More wildlife food in the pile.
Results: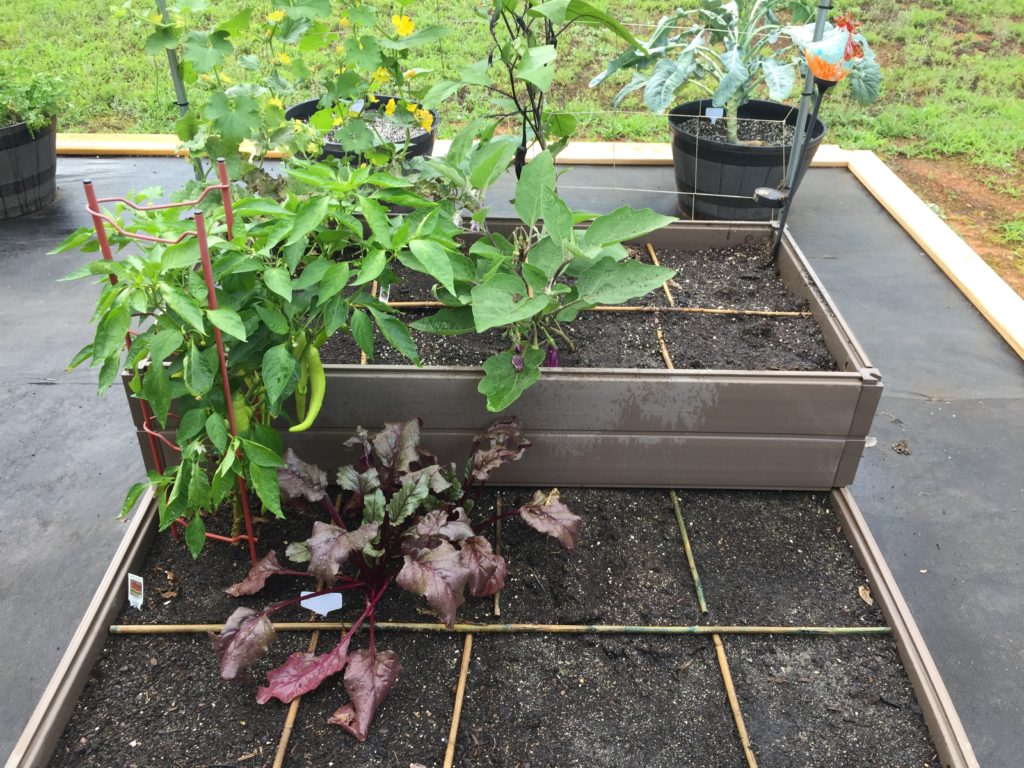 The yellow flowers in the back are the melons and cucumbers. In awesome news, we've got tiny eggplants! Behold  a Fairy Tale eggplant.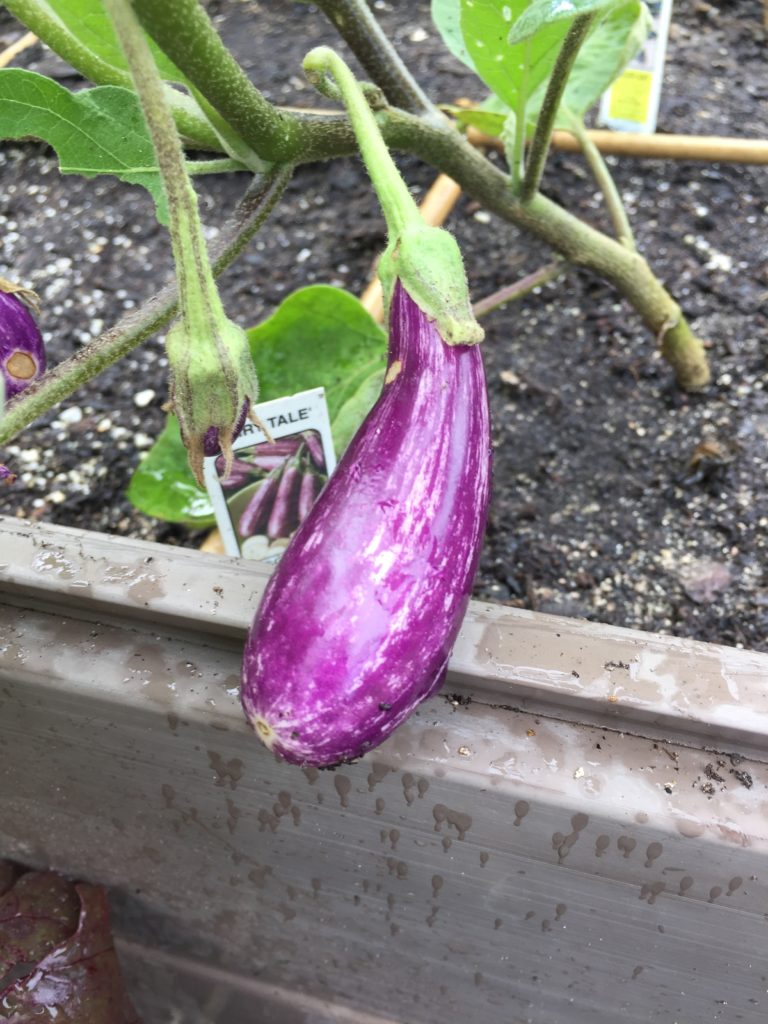 Finally this week, the tomatoes are sprouting (yay!) and we're also seeing the first of the basil.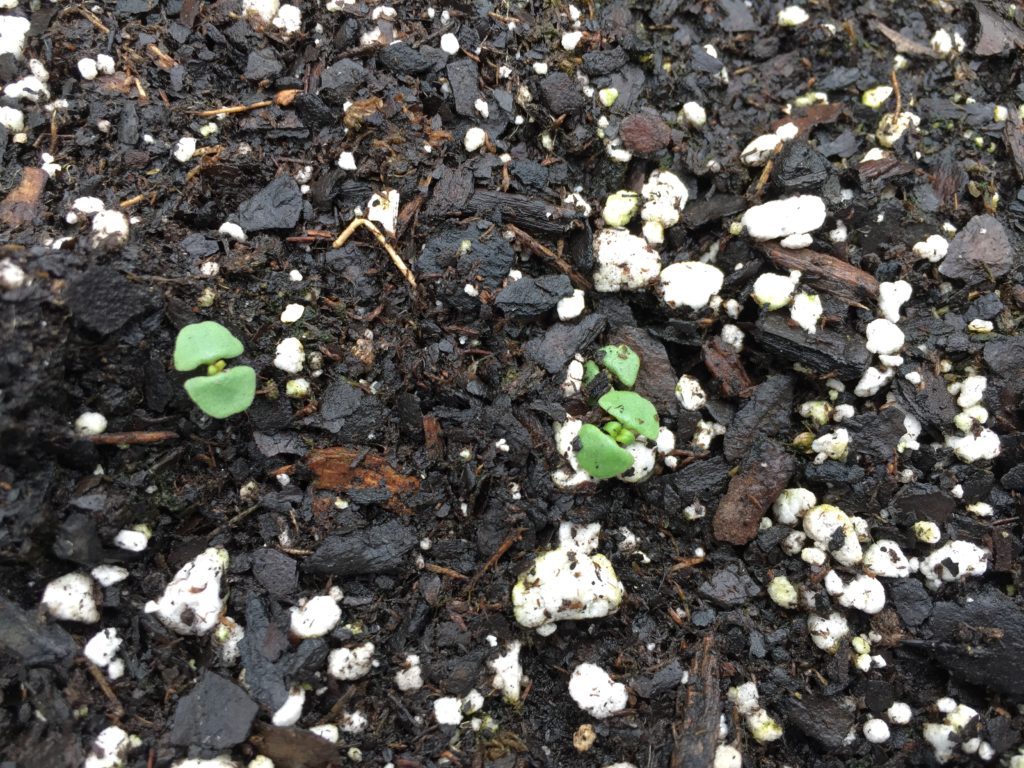 Tomato plant pics next week.