Excited for eggplant! First fruits (did you know eggplants are a fruit?) harvested this week. Couldn't be more ready to make some ratatouille with these and Shelby's squash.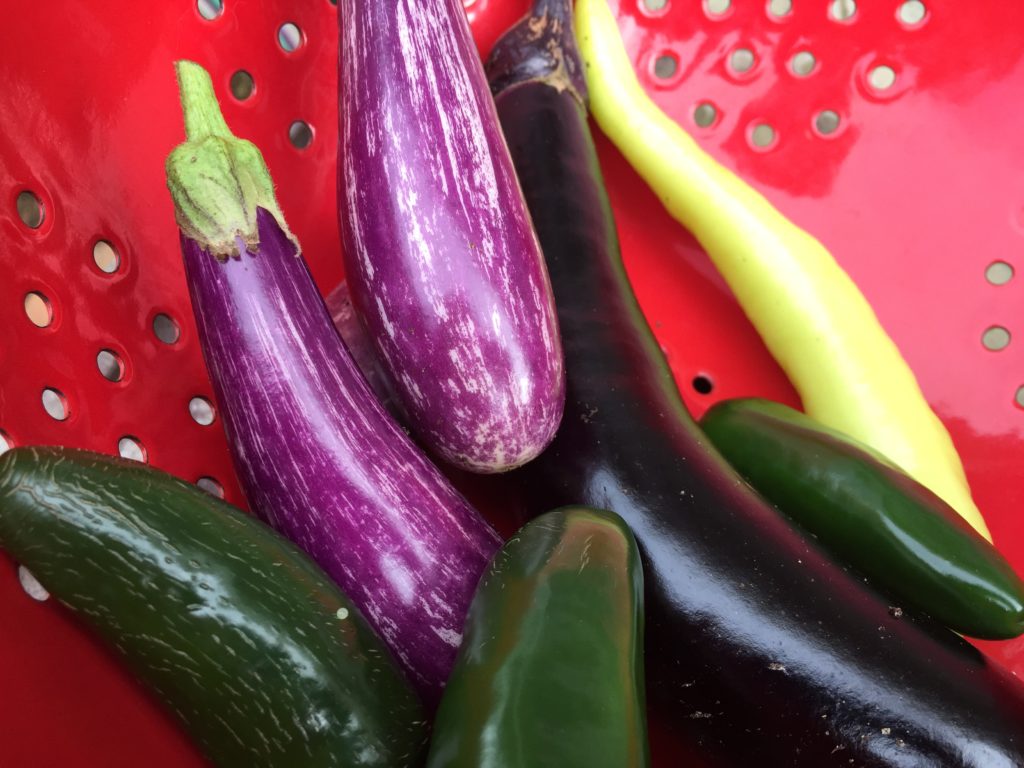 The speckled ones are the Fairy Tale Eggplants and the darker one is the Japanese long variety. Also  above are peppers. Fooled You false jalapeños and Sunset Hot. How hot remains to be seen!
In other 75% good news – we're doing well with the little tomato plants. 3 out of 4 have germinated and are moving right along. The blue and cream cherries didn't sprout. 🙁
You might notice toothpicks next to the tiny stems. My friends at Grow Journey gave me the tip to do this to prevent cutworms. It will apparently fool them into thinking that the stem is too big for them to chomp on! If you haven't had a chance, head over to their blog for some really great tips.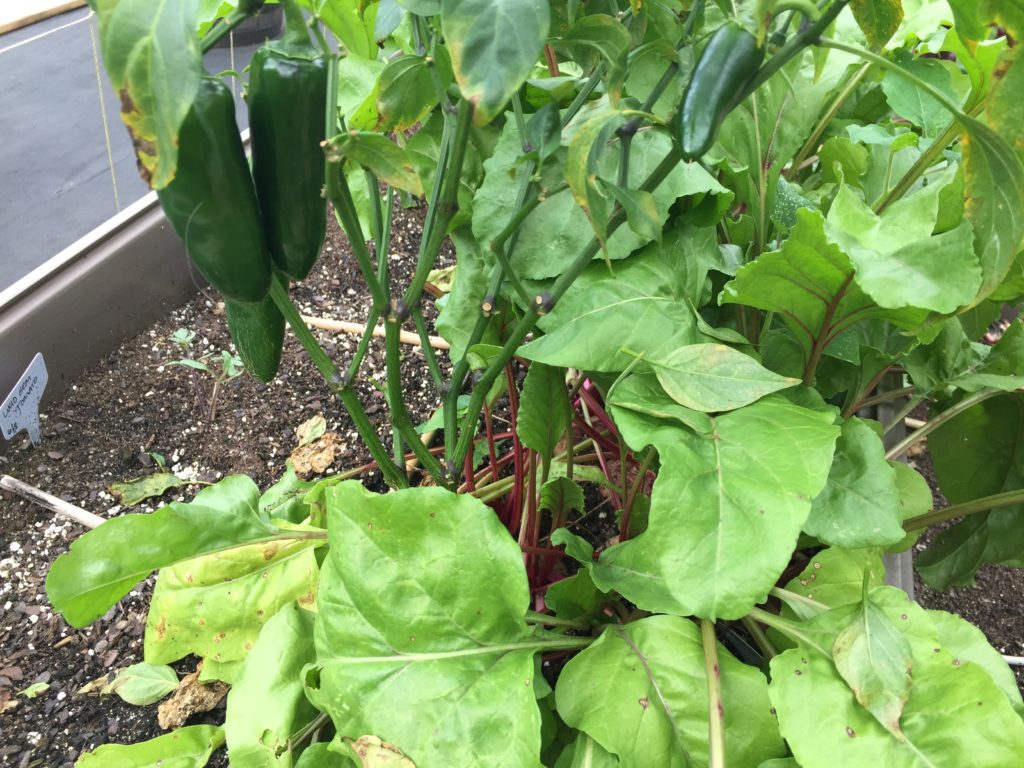 More Fooled You peppers are soon on the way as well. Some of the rest of the garden this week: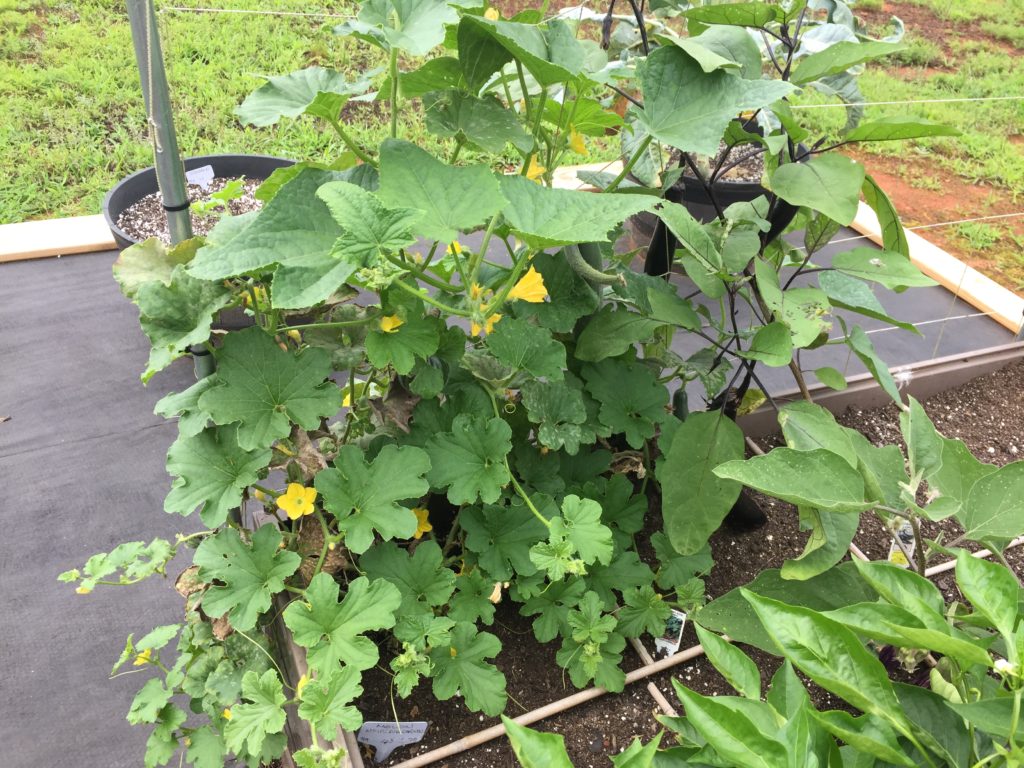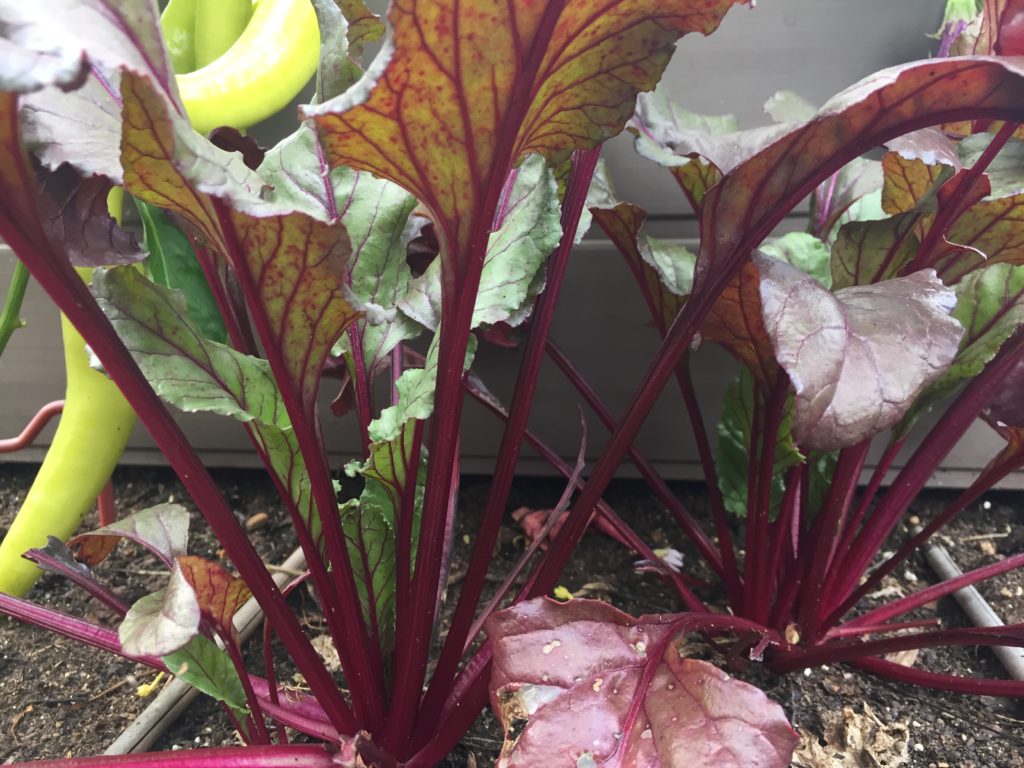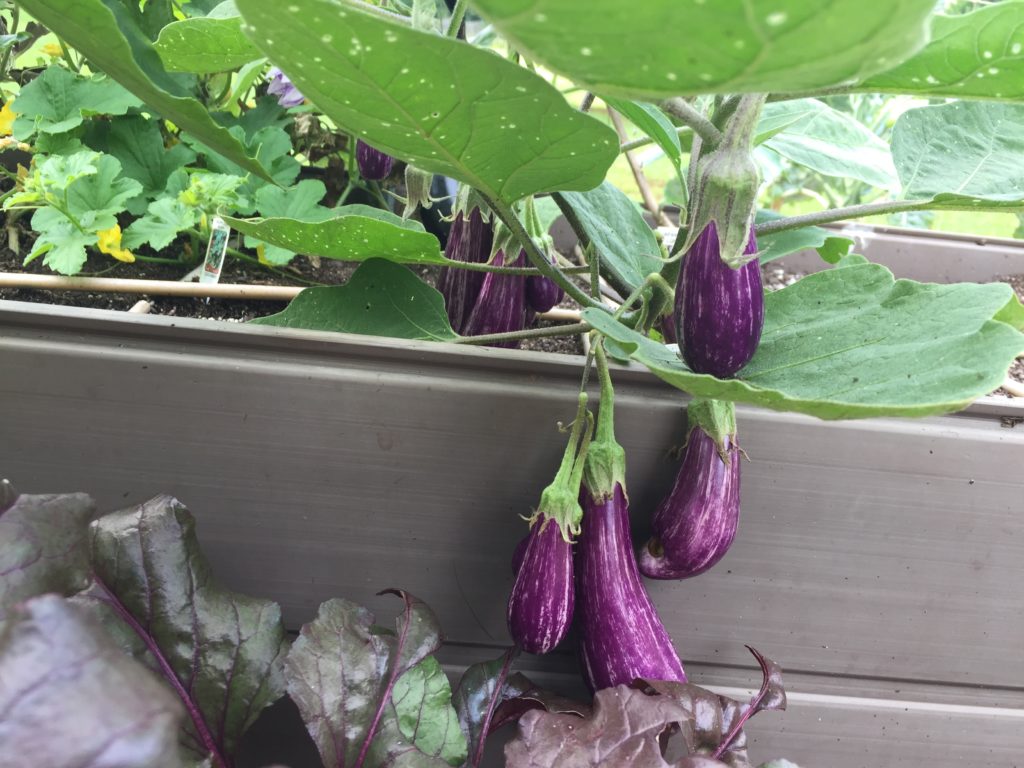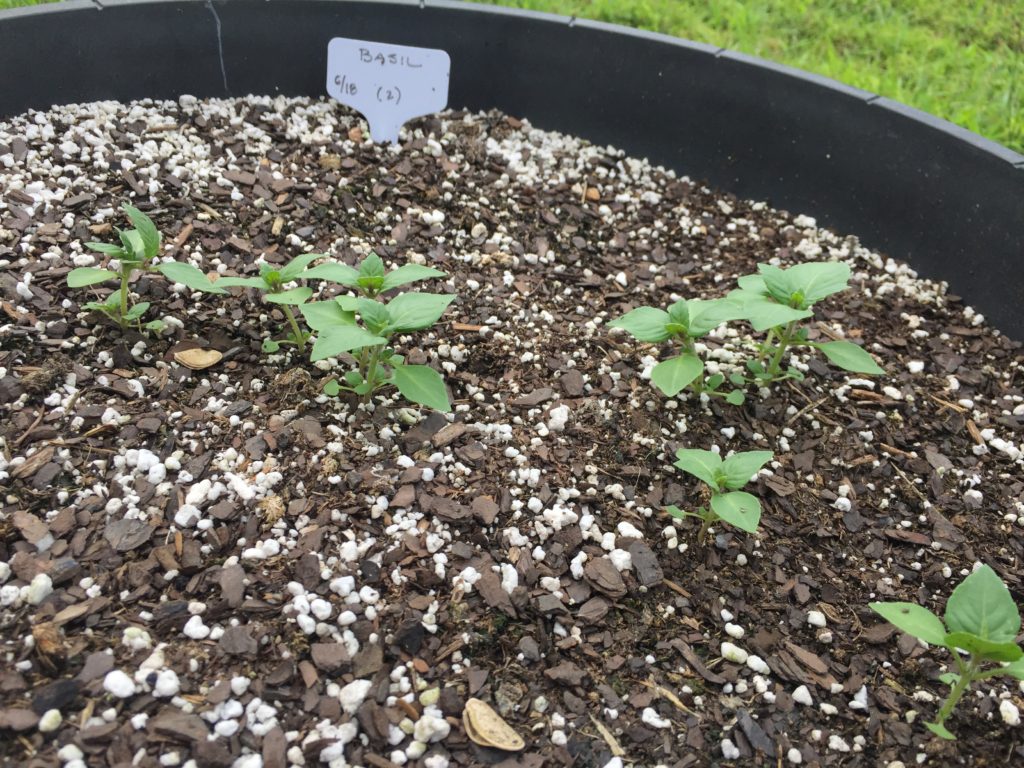 And finally, melons are growing! This is the Noir des Carnes that is a true cantaloupe. It will be yummy and a golden handful in a few weeks!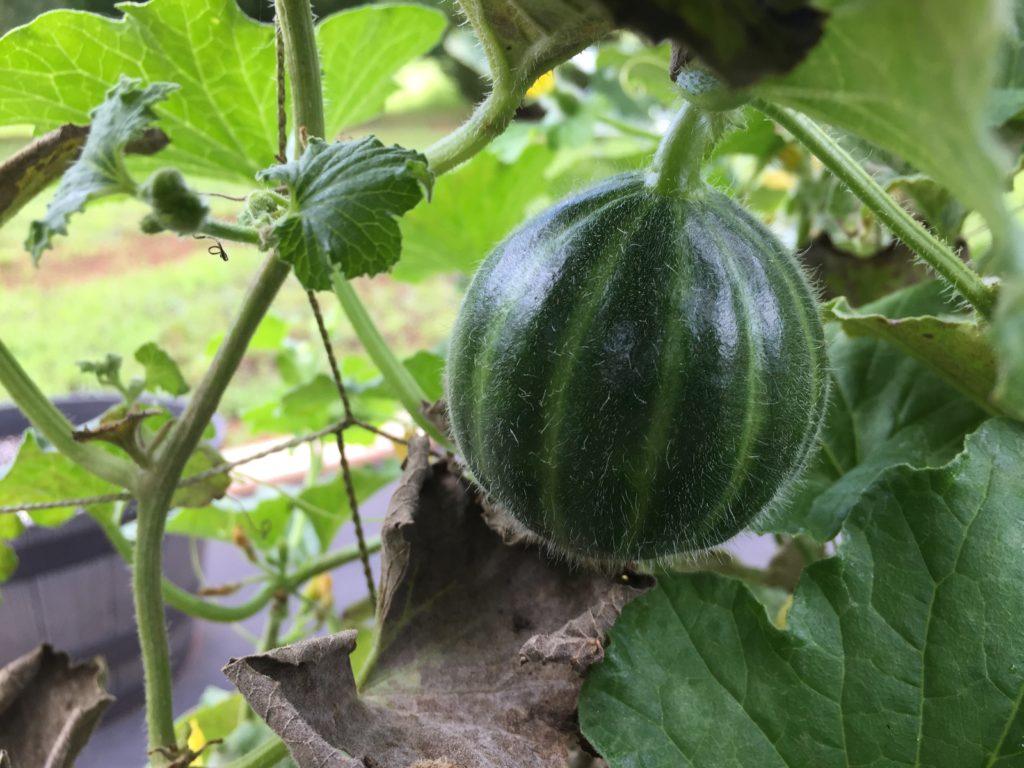 Have a great week!