Well, it's getting hot every day and we've been noticing the beets wilting every evening. I'm thinking to myself that I'd like to skip another "radish incident", so it's time to harvest beets!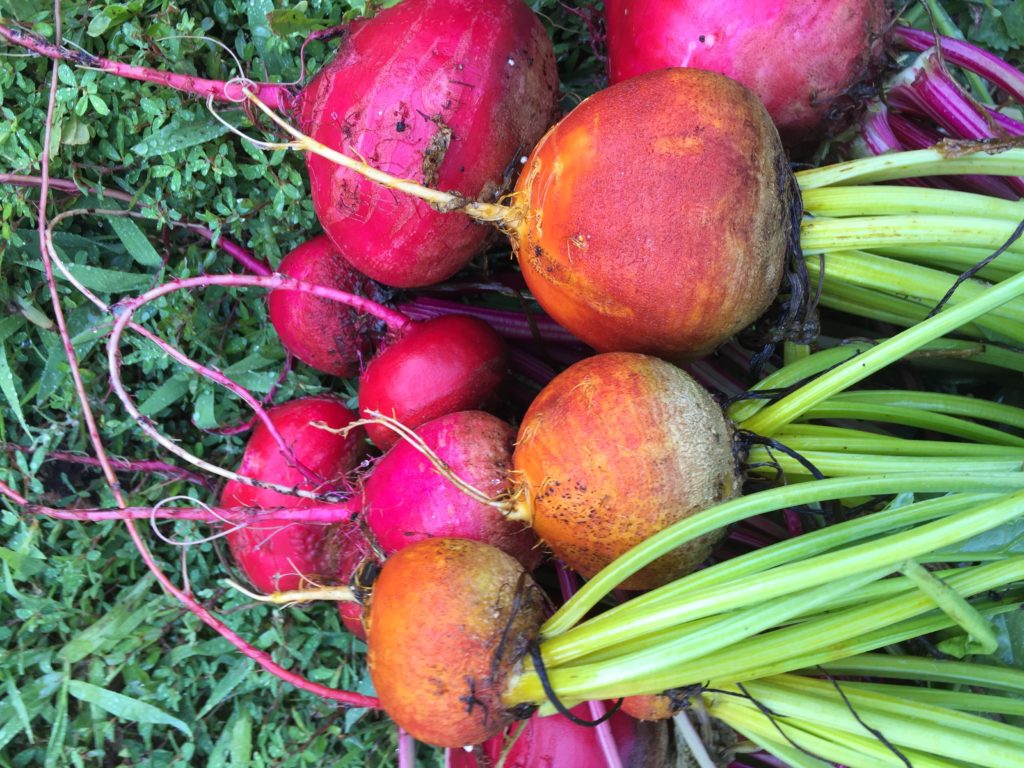 But that wasn't all that we harvested this week! Take a look at this bounty!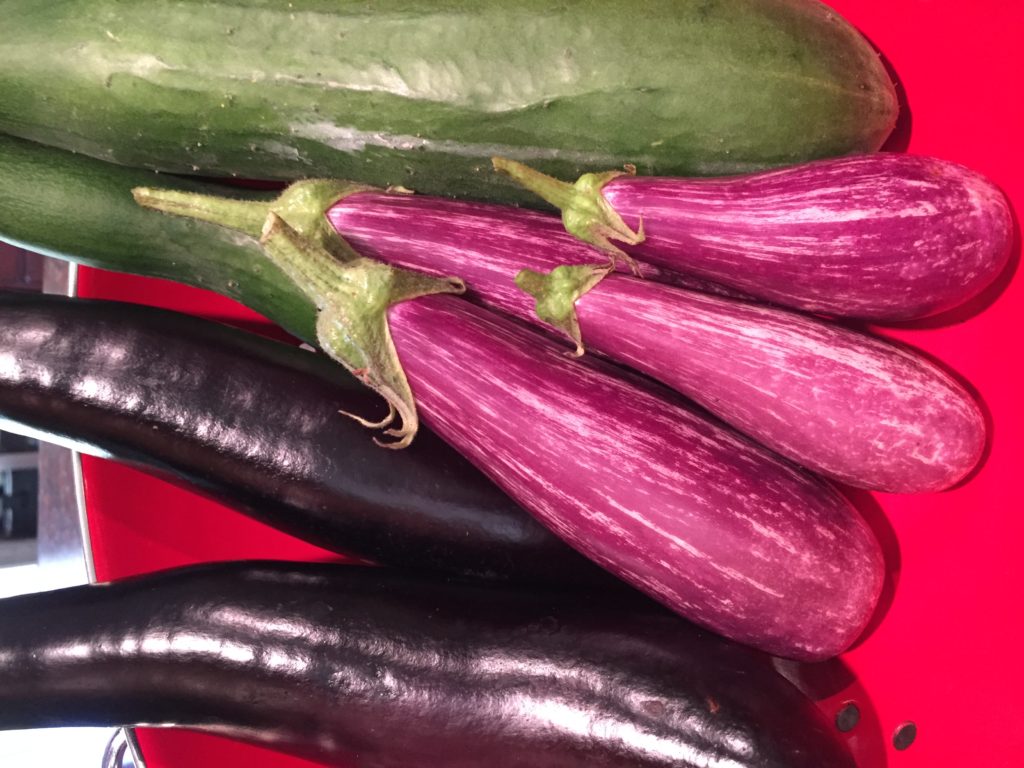 Japanese Eggplant, Fairy Tale Eggplant, and nice looking cucumbers! So – what do you do with all of this? Why roast it, of course! Getting ready to go in the over (with a tomato from my friends at Bio-Way Farm)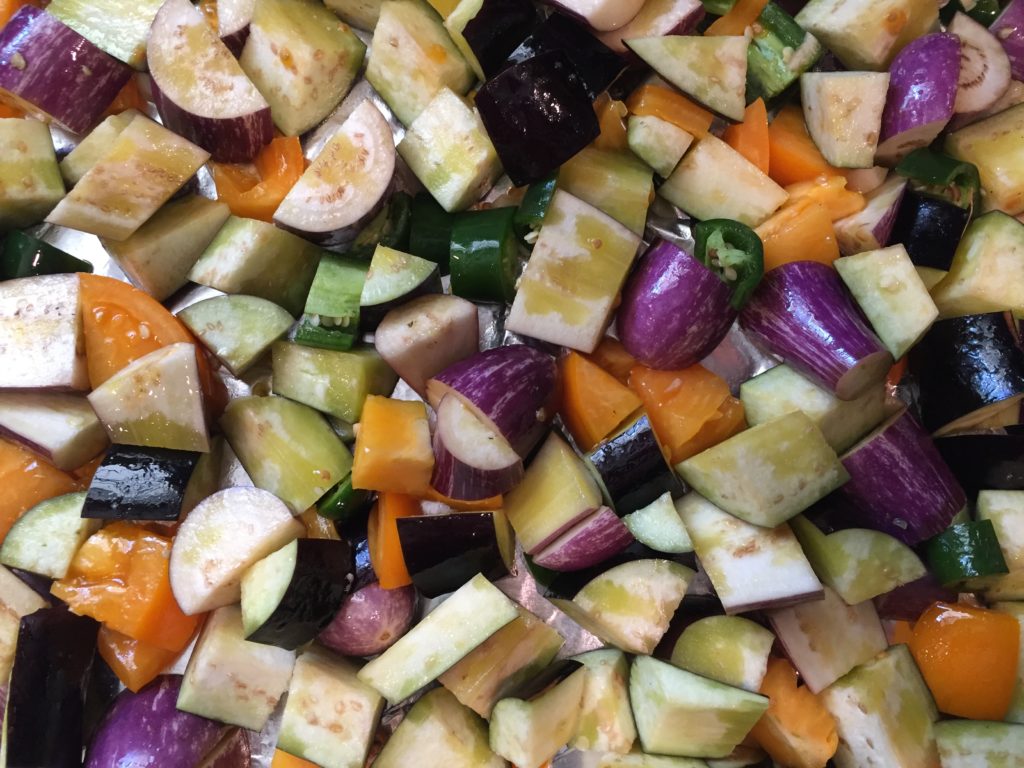 In other interesting food related news, I went to add some squash to this roast vegetable extravaganze. Shelby gave me some last week and I wanted to make sure to eat it! But – cut it open and it had an awful lot of seeds for squash…..
Surprise! A yellow cucumber. Super delicious – and a delightful surprise.
So, the garden is doing well and looks very organized after the beet removal. See the lovely little tomato plants coming up on the back row? This bed is now tomatoes and peppers. You'll also notice the two pieces of paper in the front squares. That's thyme seed paper which hasn't sprouted. I think it didn't get soaked properly before planting.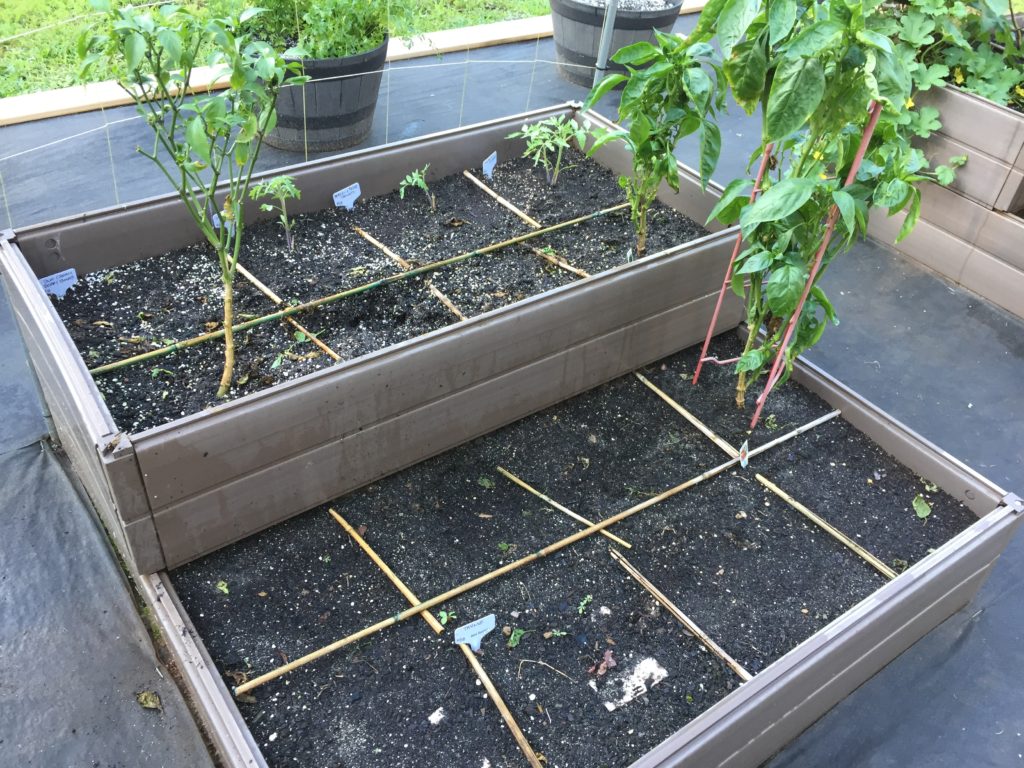 Next bed is still melons, , swiss chard, cucumbers, and peppers. (see the little melon peeking out top left?)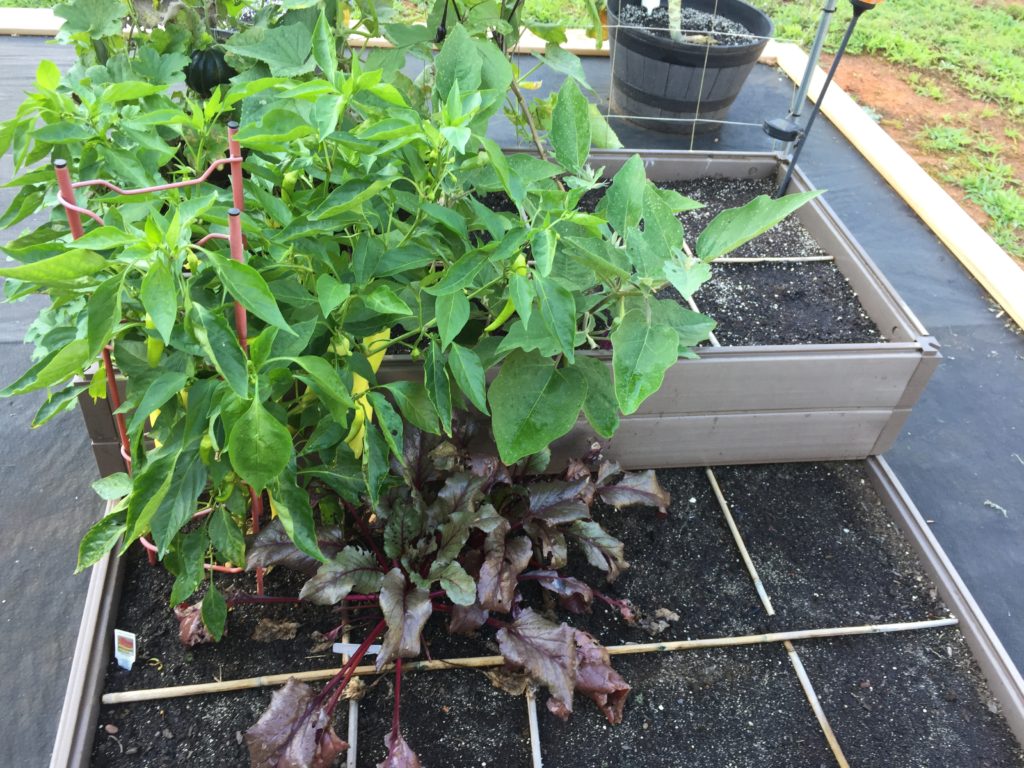 Pots full of herbs too – basil and parsley: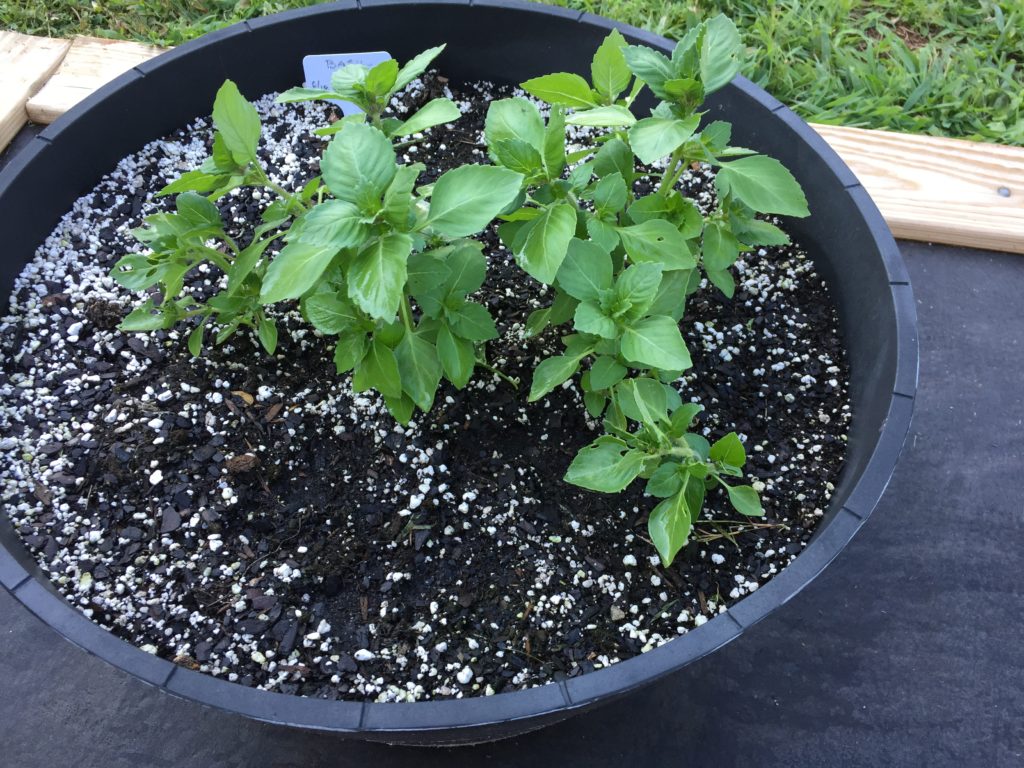 And finally, the Romanesco Cauliflower…. still hanging in! Can't wait to see if it ever grows a vegetable!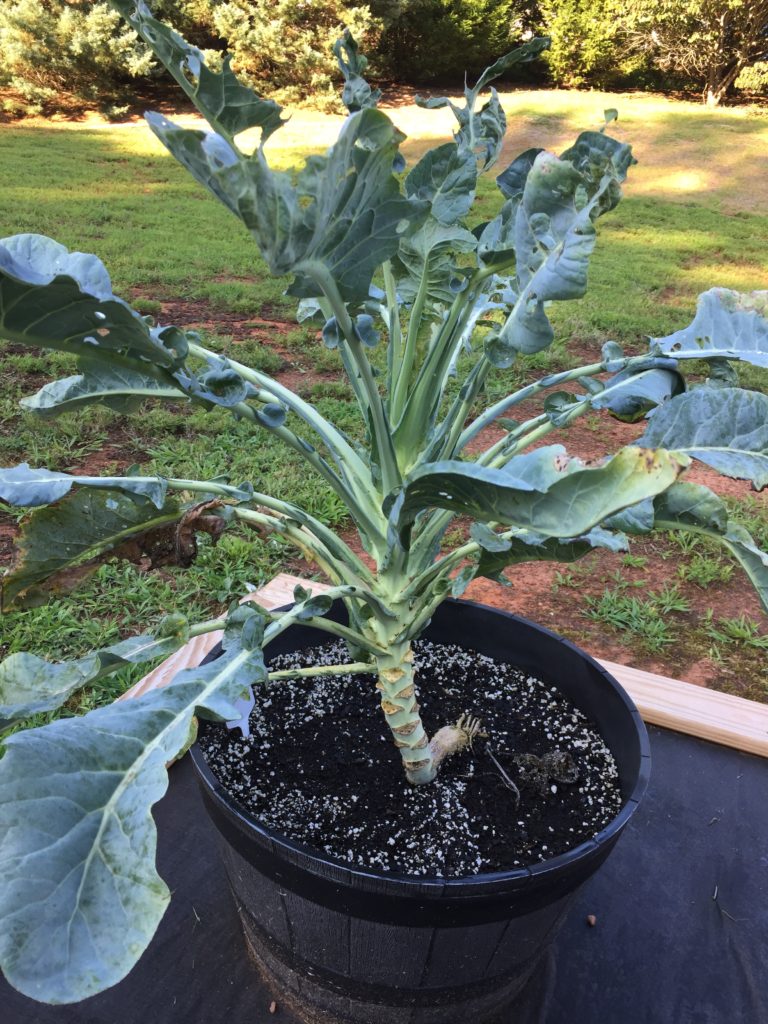 Next – planning what is going to go into the fall garden!