So – you might say we had a little bit of rain yesterday. It rained for about an hour in the afternoon. Not a big deal – how much rain could we have gotten you might ask….
I got home about 6:15 and checked. Almost two inches! Greg said it only rained for an hour, but it was really heavy. Guess so!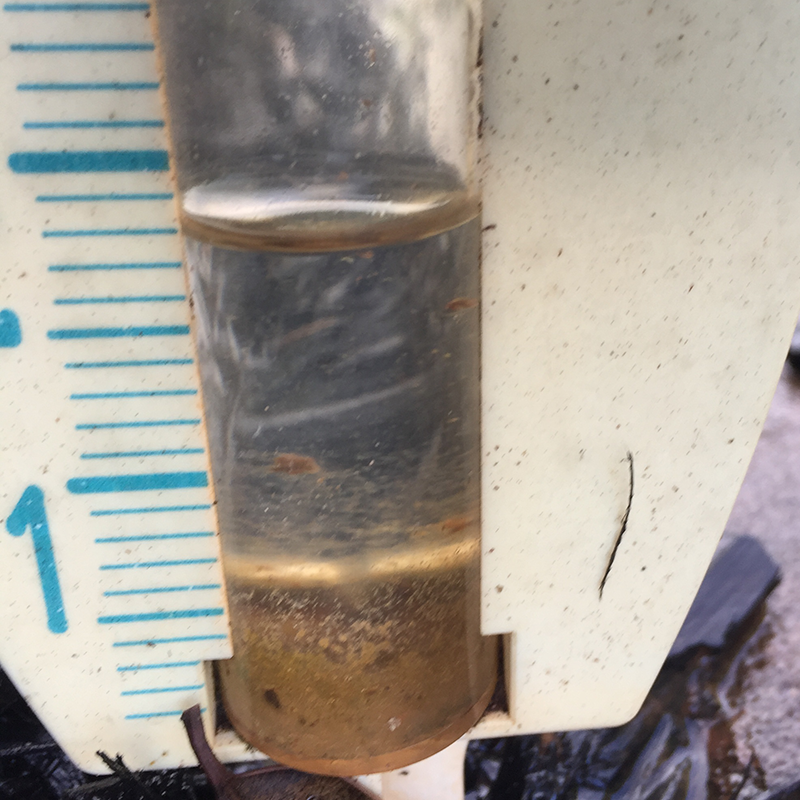 So, I was glad that I didn't have to water. After all, water costs money, so the more that happens naturally, the happier I am. Until about 8:00. Did you guess that it rained again? Sure did! About another hour – maybe an hour and 15 minutes. How much did it rain? You know I had to go out in the dark to see….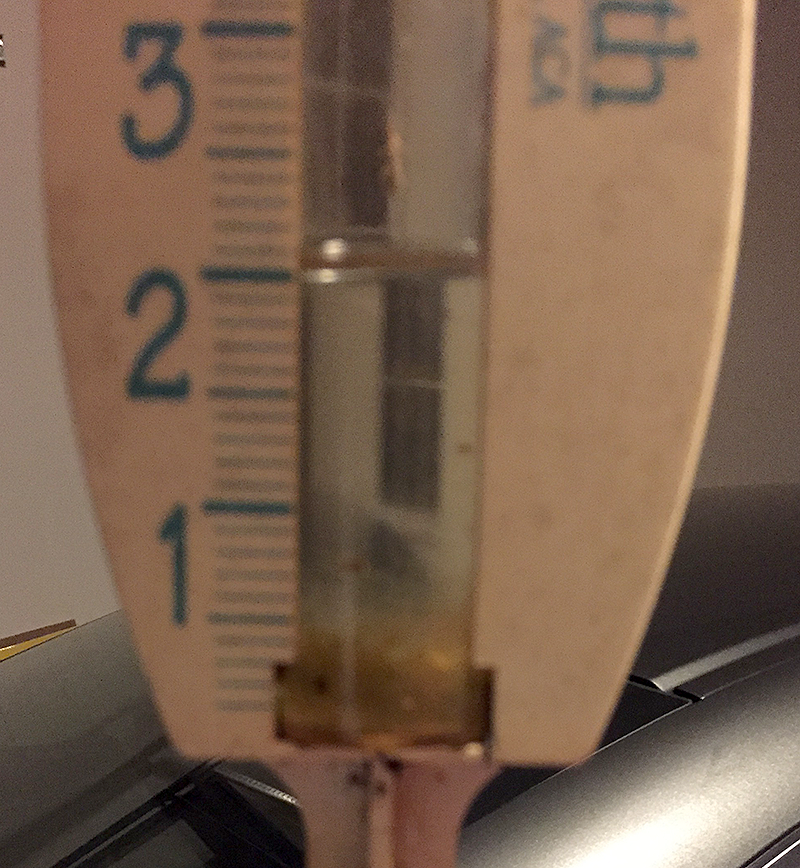 Yipes! [This one is not as great a quality shot because I was in the garage at 9:00 at night!] As you can see another OVER 2″ of rain! Before you ask, yes I did empty the gauge after the last time I took a picture 3 hours earlier. So – the good news is that we really didn't have to water yesterday. I'll go ahead and let it slide today too.
Happy Wednesday!