Well – we're super happy with our sprouting success this year. Everything planted from seed has sprouted! This is the blue cream cherries that were a bust last year.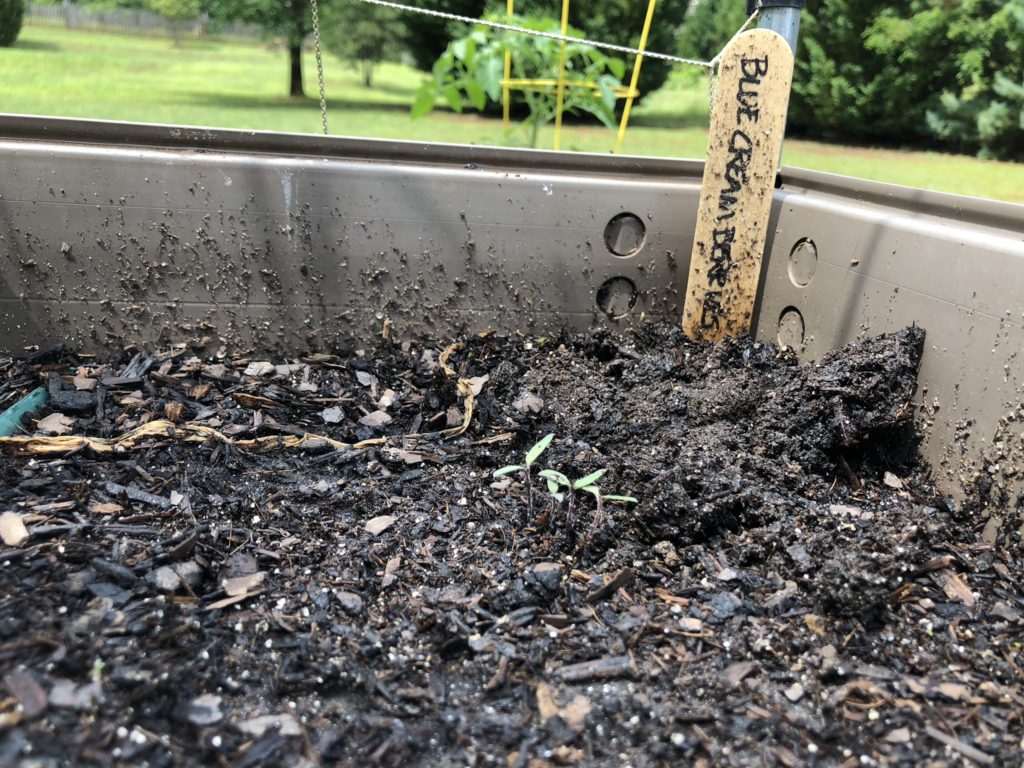 Success with Habanado pepper and Berkeley Tie Dye tomato too.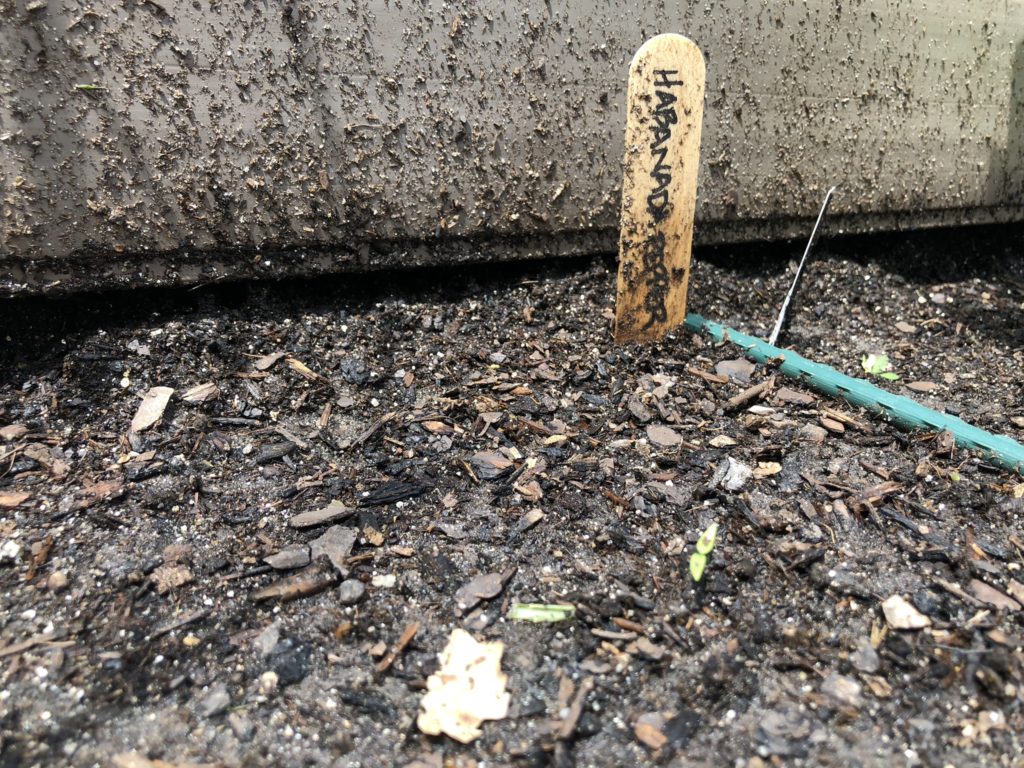 So, you may have noticed the really sketchy looking soil splash on the markers and the side of the beds. That was due to a super heavy rain storm that had our backyard looking like a river….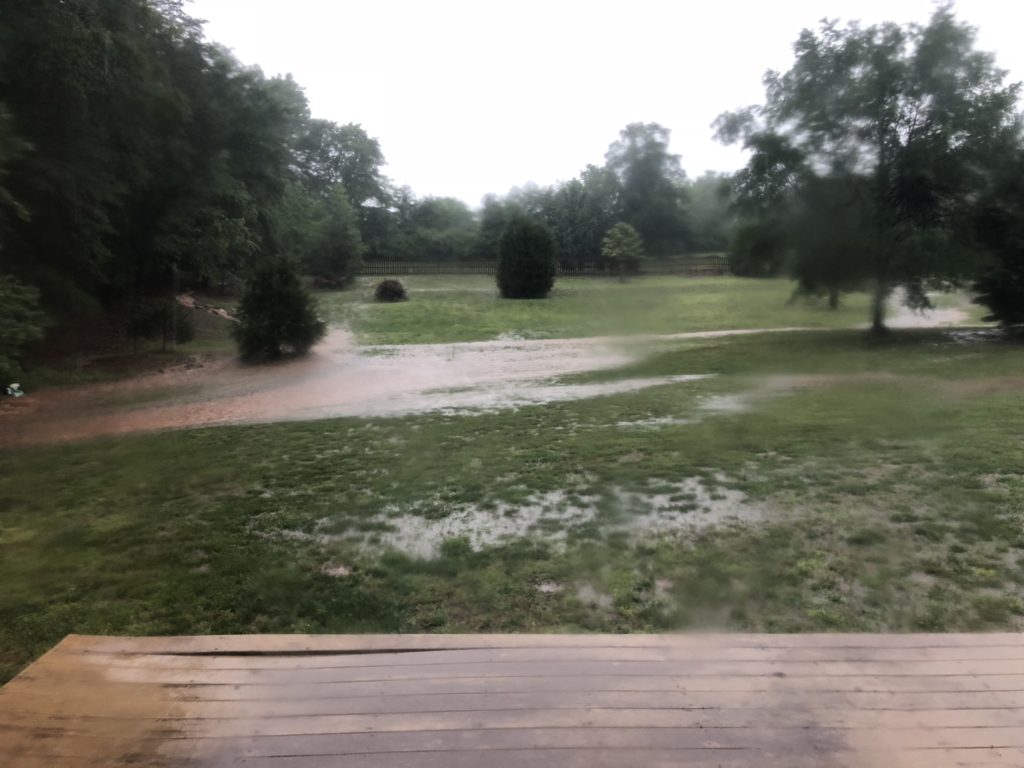 This happened over a two hour period – this was really heavy rain. Take a look at the rain gauge!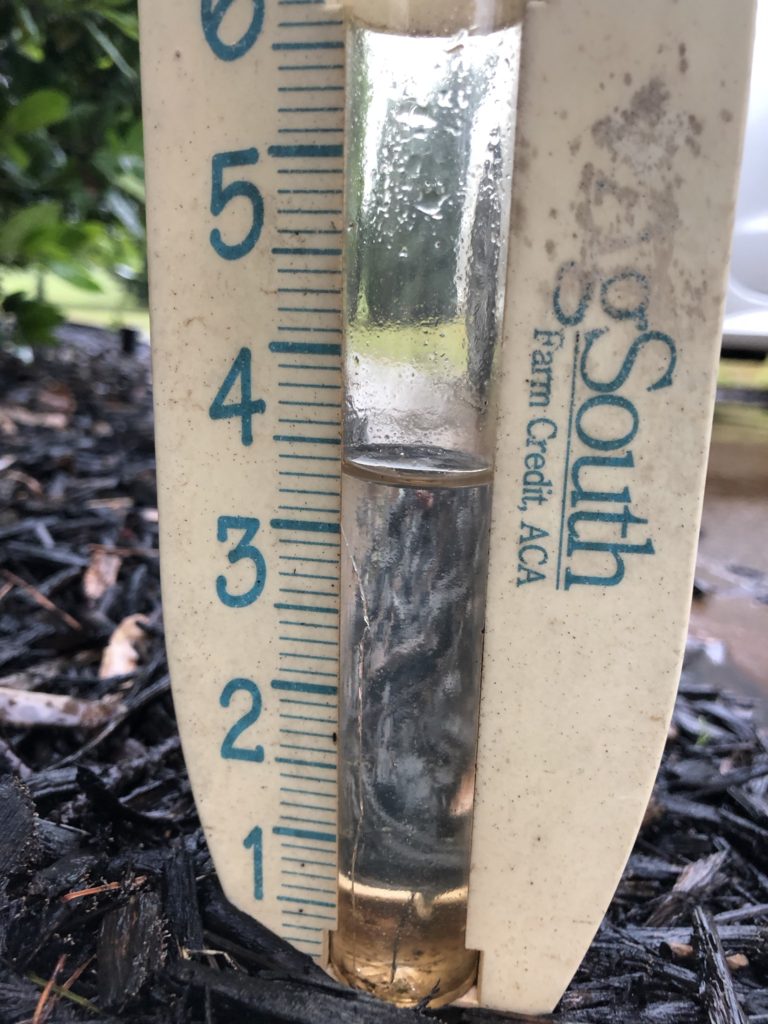 You're seeing right – almost 3.5″ in two hours. Yikes. It didn't hurt the little sprouts, though.
Stay tuned!