Meet Frank. He's a bunny that lives in the yard. Happily, the bunny barrier is still working!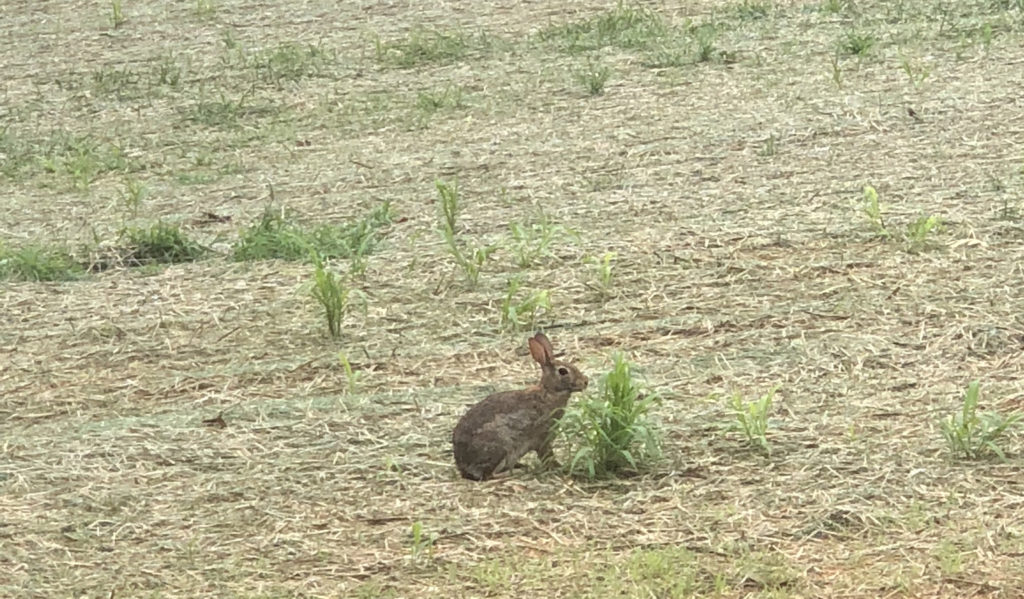 He is super happy about the brown top millet that we recently planted after the great septic debacle of 2018. It's nice to see him and his friends hopping about while not eating our vegetables!
Speaking of vegetables, take a look at what's growning!
It's definitely summer!