So – ten days into November, and the first freeze on the way on Saturday night. Better harvest the few peppers left, right? Surely there'll only be one or two left….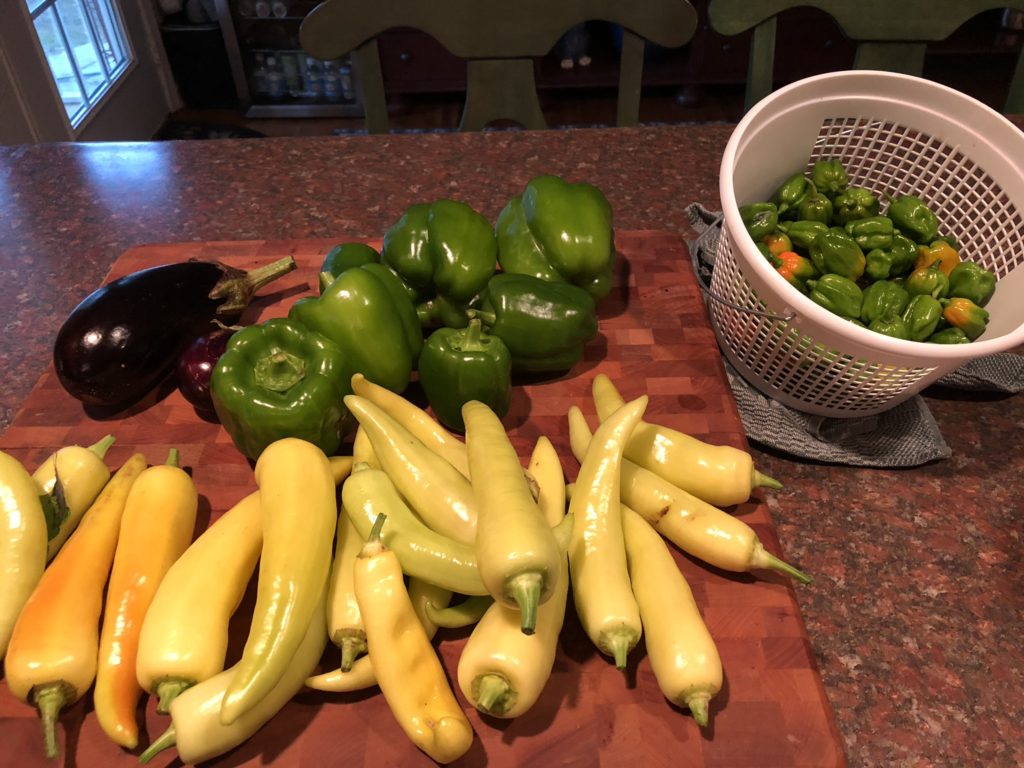 Oh – did I say few? I mean the buckets of peppers and eggplants left. What the heck am I going to do with all of these? As you can see, none of the peppers are ripe (those are orange bells and sunsets), but they're going to be ok to eat! Maybe pepper jam?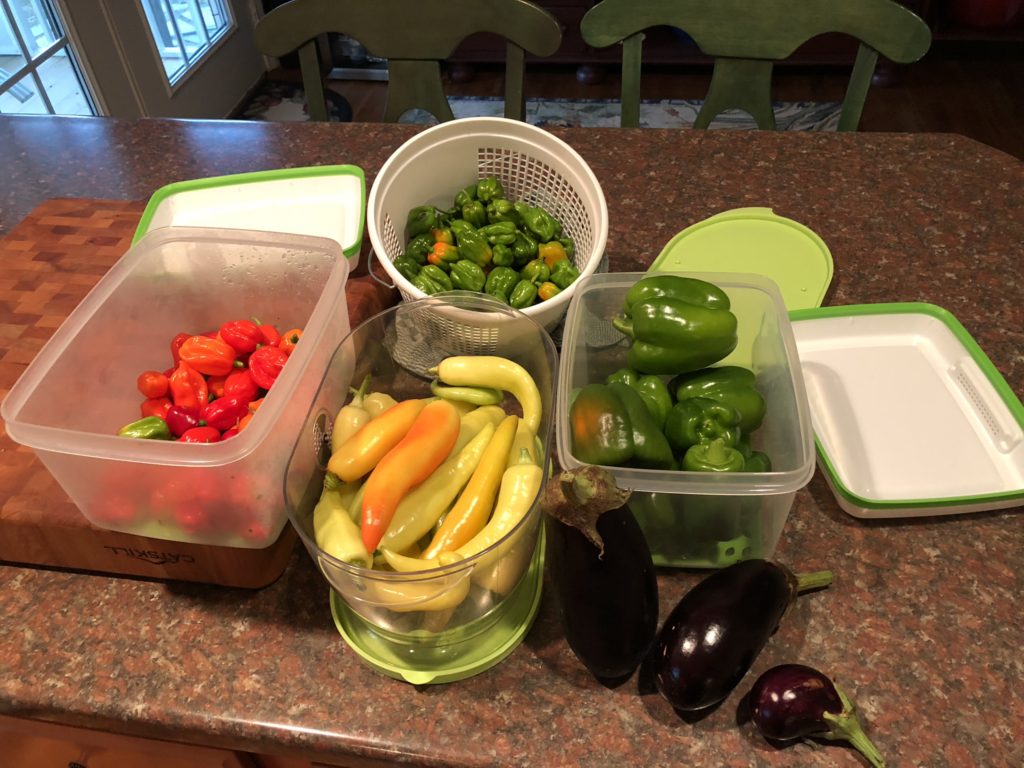 One thing's for certain, I can't complain about how these plants did. Only one of each produced this harvest late into the season. Let's also don't forget that I've got a tomato and a Habanado growing with fruit in the garage. Whew!
Our fridge sure looks purty though!