Have you ever wondered if you could actually see plants growing? When I saw how much a watermelon grew almost overnight, I sure did! Isn't this 4″ melon looking great?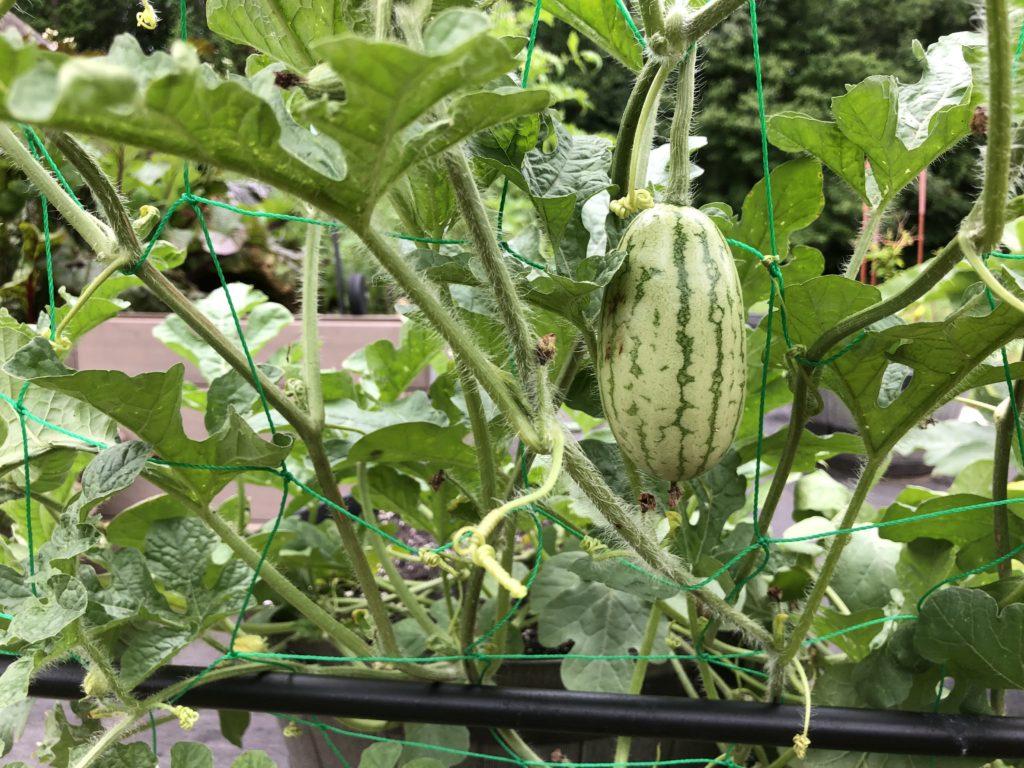 so, that is the Orange Glo Watermelon on Tuesday. Here's what it looks like on Thursday…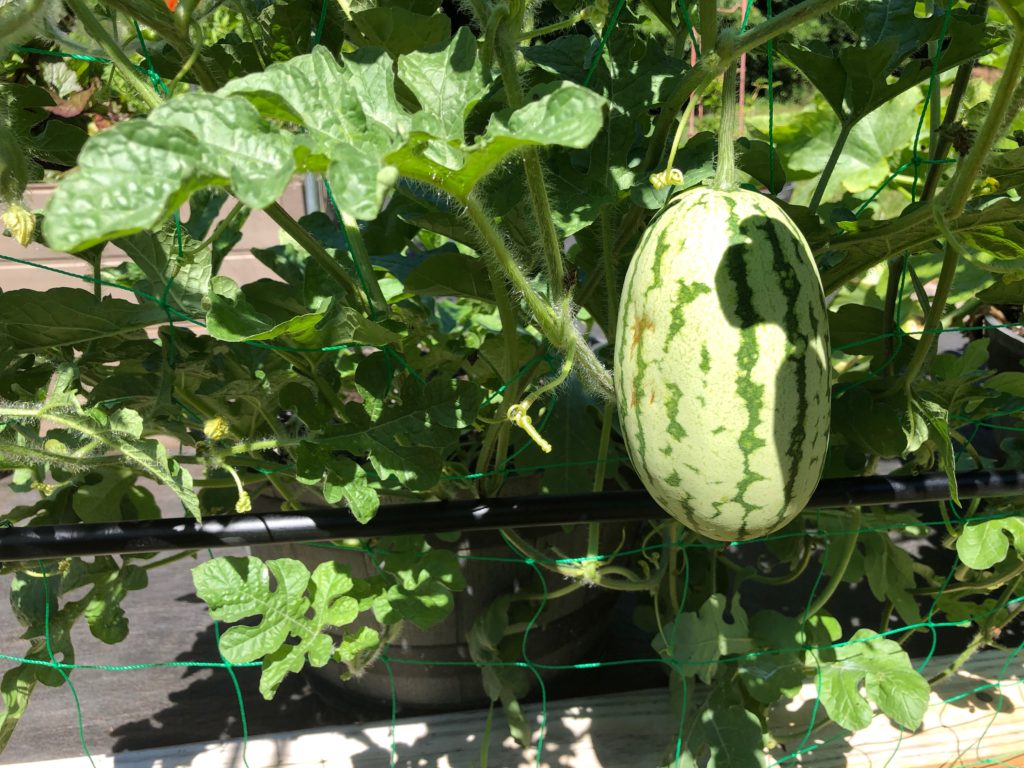 Note the horizontal bar of the tunnel. Now, it's a bit heavier, so pulling down, but it's almost doubled in size! So, not one day, but two – but still…. looks like we're going to have a bounty of melons this summer. Yay! We've got some netting on the way to cradle the fruit so that it doesn't pull itself off the vine. Photos of that setup next week.
In squash news, two of the Delicatas decided to drop off the vine. Boo. Tomatoes are coming right along and everything is looking good. Stay tuned for more photos…