Yikes! I can't believe it's already June. Where did the last six weeks go? Oh yeah – to the greens! As you can see, the greens have taken over the garden!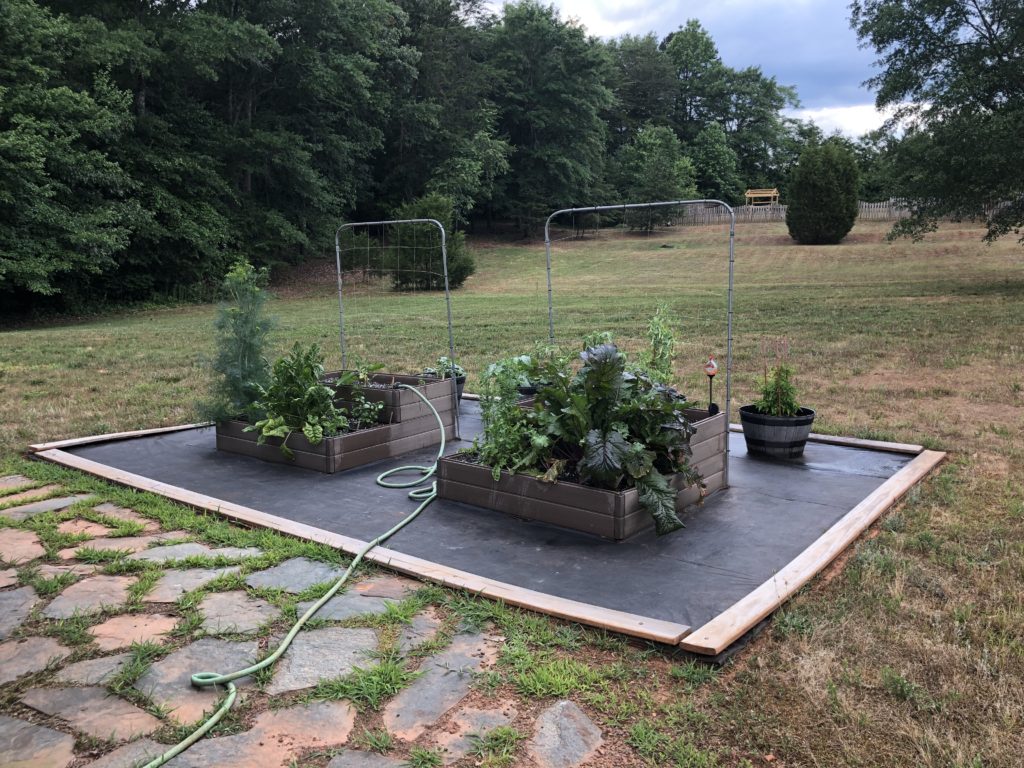 So, it's been a crazy 6 weeks at the office, so I've not updated as much as I should have (or – not at all!). Sincere apologies! Anyway, as you can see, the garden is growing well! That plant on the left? Mammoth Dill and boy is it! I've got tomatoes and peppers in, the peas are almost done for the year and I've cropped the arugula and kale, but no worries, they're leafing right back up! I'm going to call it done this week on the spinach and mustard greens, but boy have they been fantastic these past weeks.  Behold!
Also – I have to say that herb flowers are beautiful! I'll leave you with this image of a cilantro flower… until next time!