You know how we got crazy supporting our growing watermelons so that they wouldn't fall off the trellis? Spectacular fail. The big one came crashing down this week.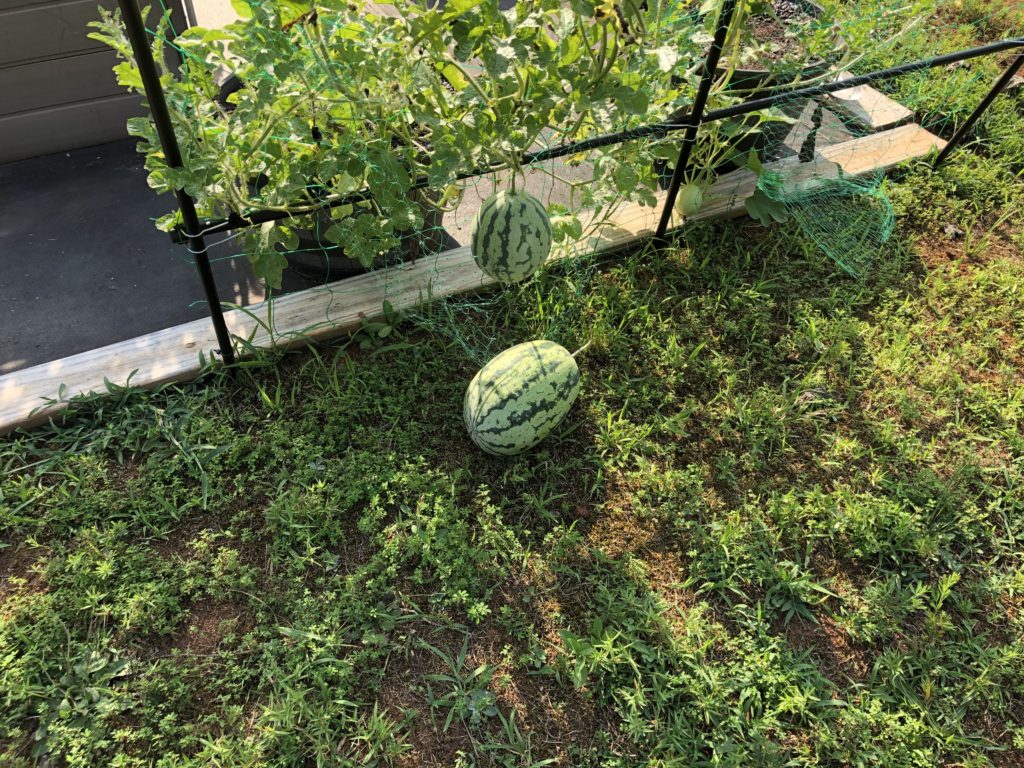 It cracked when it fell too, but I thought I'd give it a shot anyway. Weighed it and it was 8.5 pounds! So – was it ripe?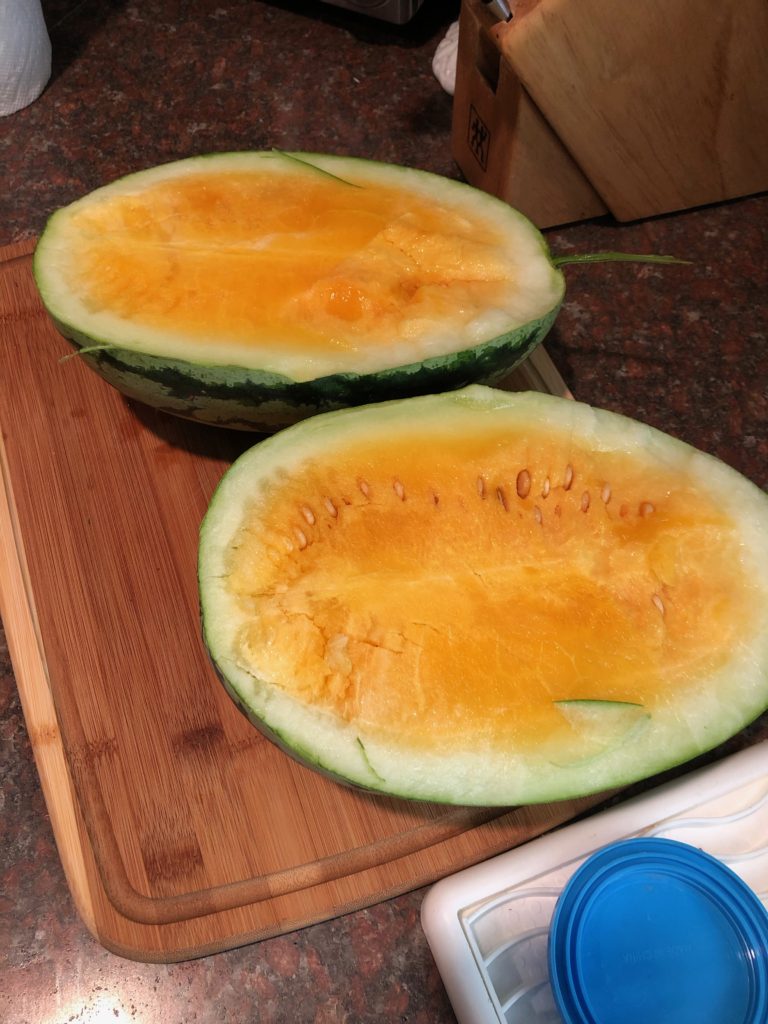 We went and scooped some out with a melon baller (yes we have one!) and it was….weak. It was sweet and all, but not entirely ripe. Just not a whole lot of watermelon flavor. Oh well…. live and learn. Out I went to really tie the other up well and take all of the weight off of the stem.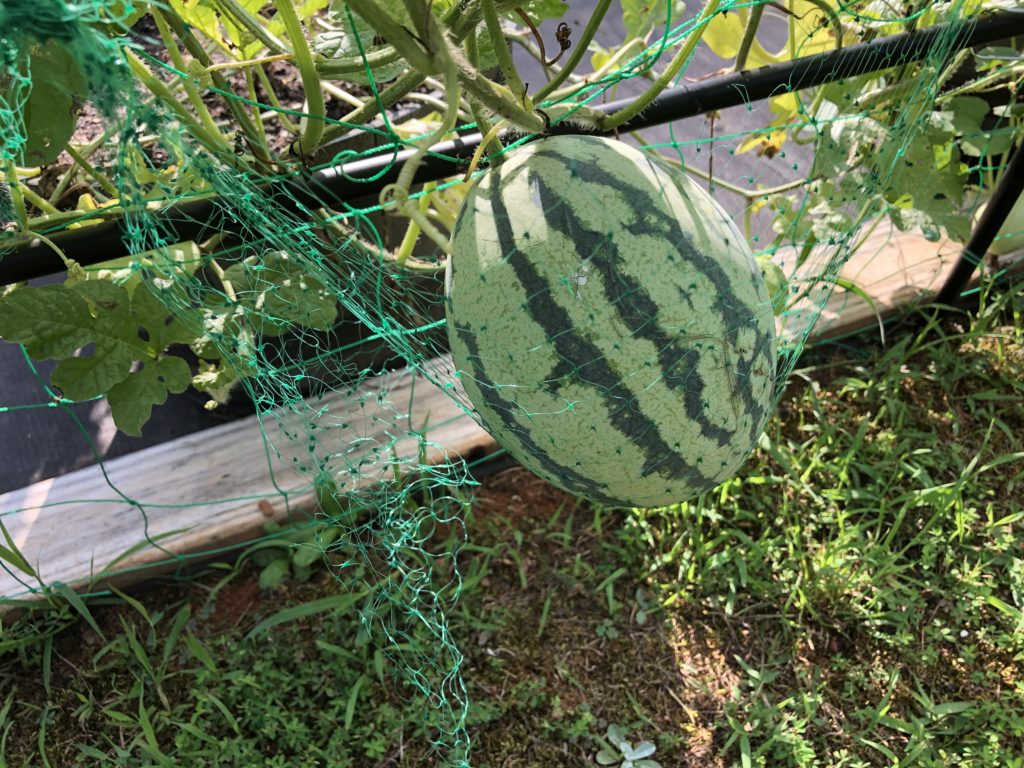 Let's hope this works!
On to better news…. it's eggplant time! First harvest of white and long purple eggplants. Yummy!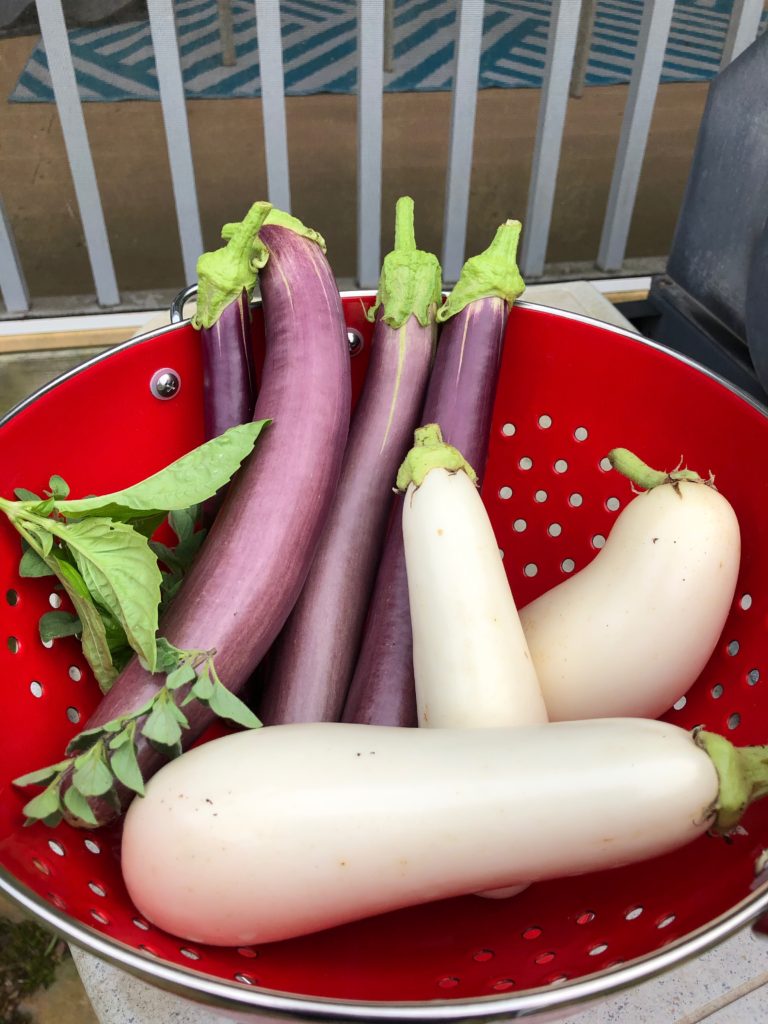 They roasted up nicely with some portabello mushrooms and the oregano and basil you see here from the garden. More summer delights coming along. I think this week will be the first of the tomatoes!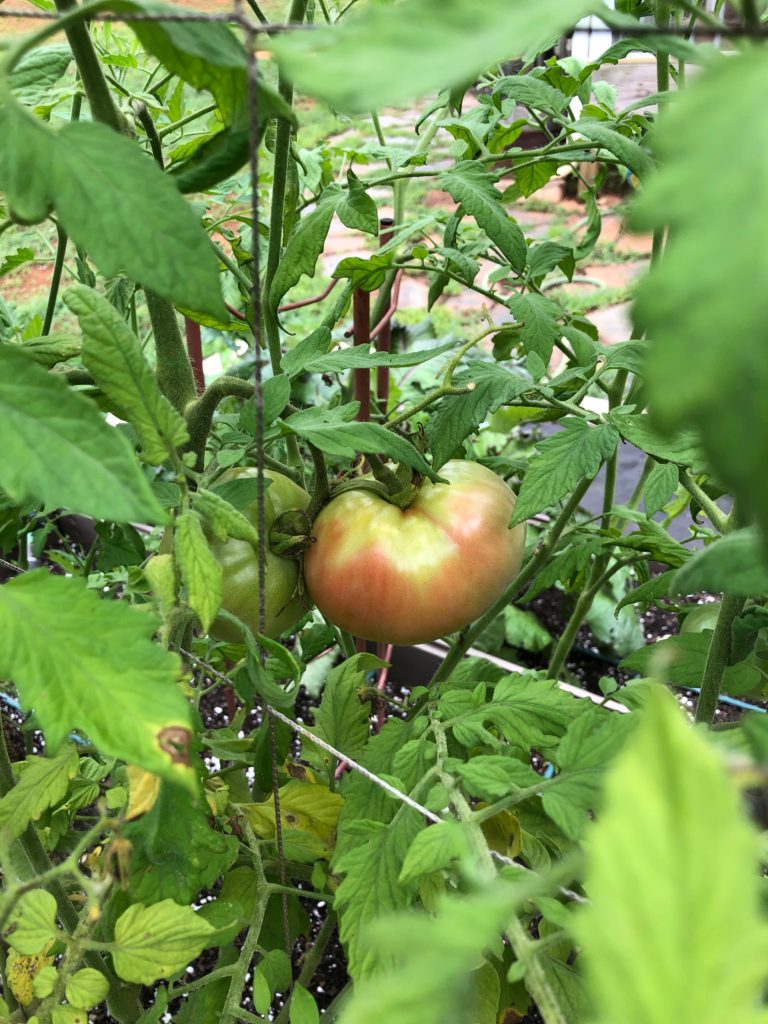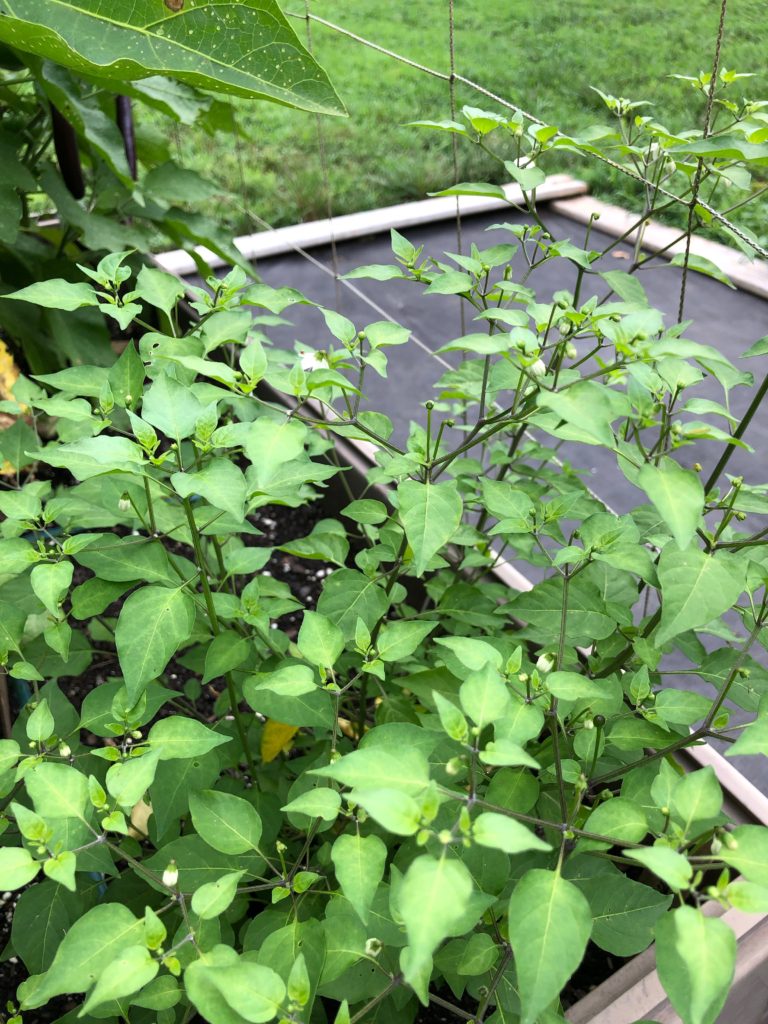 If you're wondering, it looks like the chard is coming back as well after cutting it down last week. Photos next time.