So, we've got watermelons getting bigger and I'm imagining that soon they'll be too heavy to support themselves on the trellis. So, what to do? What can we repurpose to work?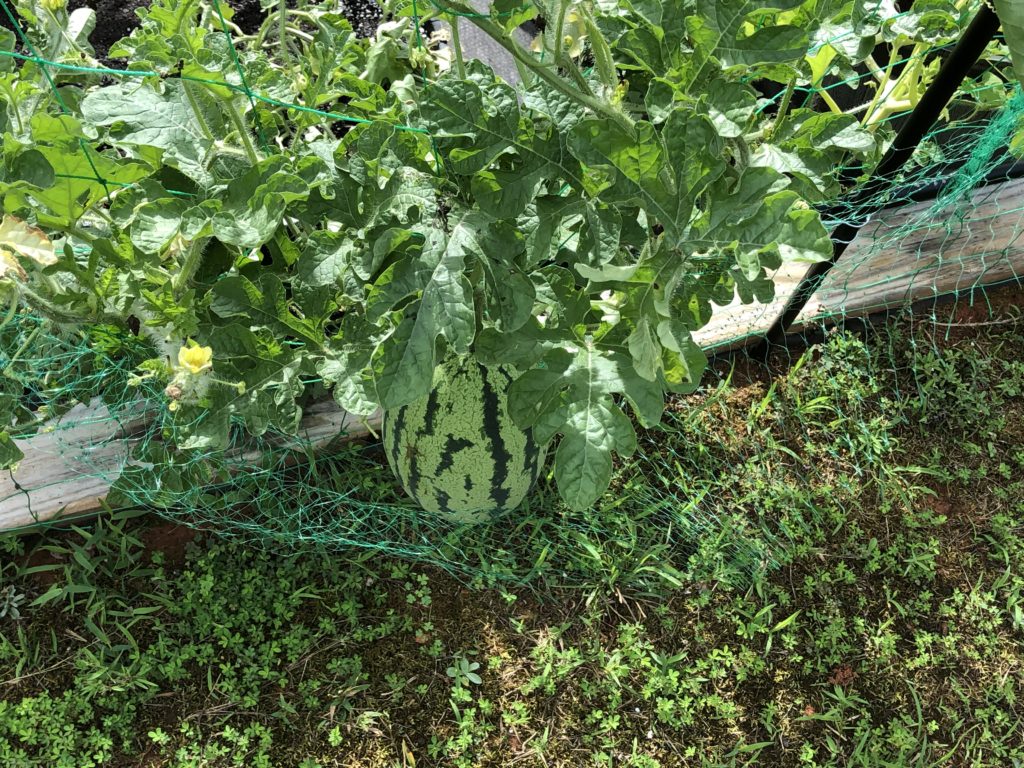 Use bird netting, of course! I've made a sling out of netting that I can let out as the melons get bigger. You can see it's tied up on the right side. Here's a closer look: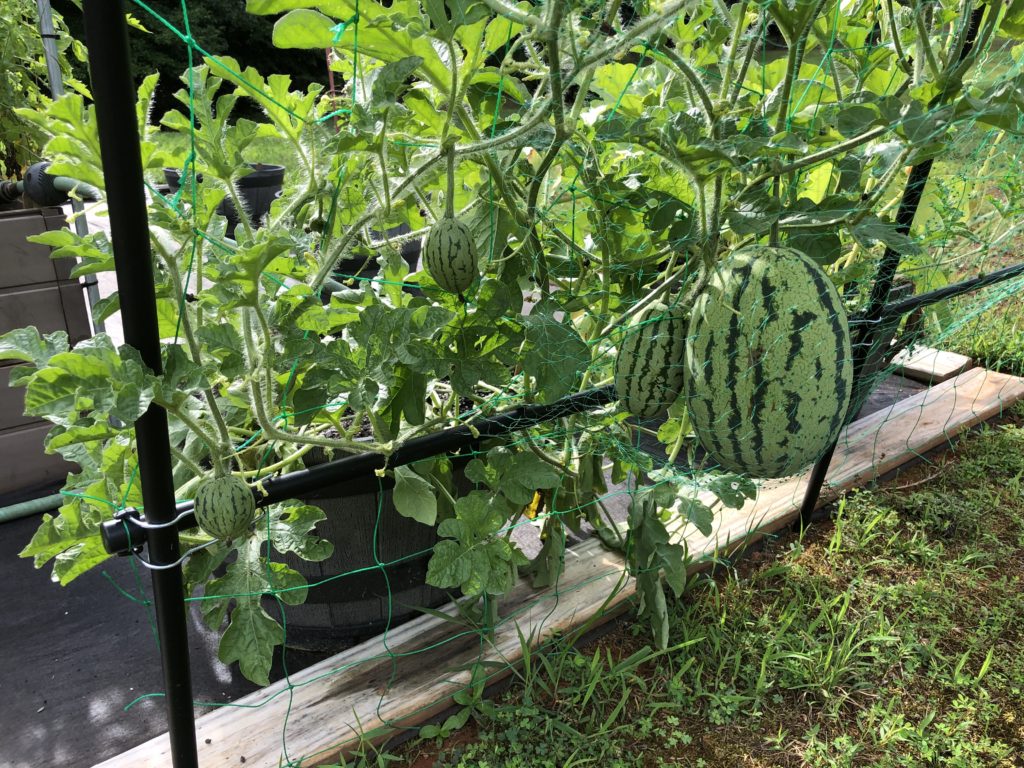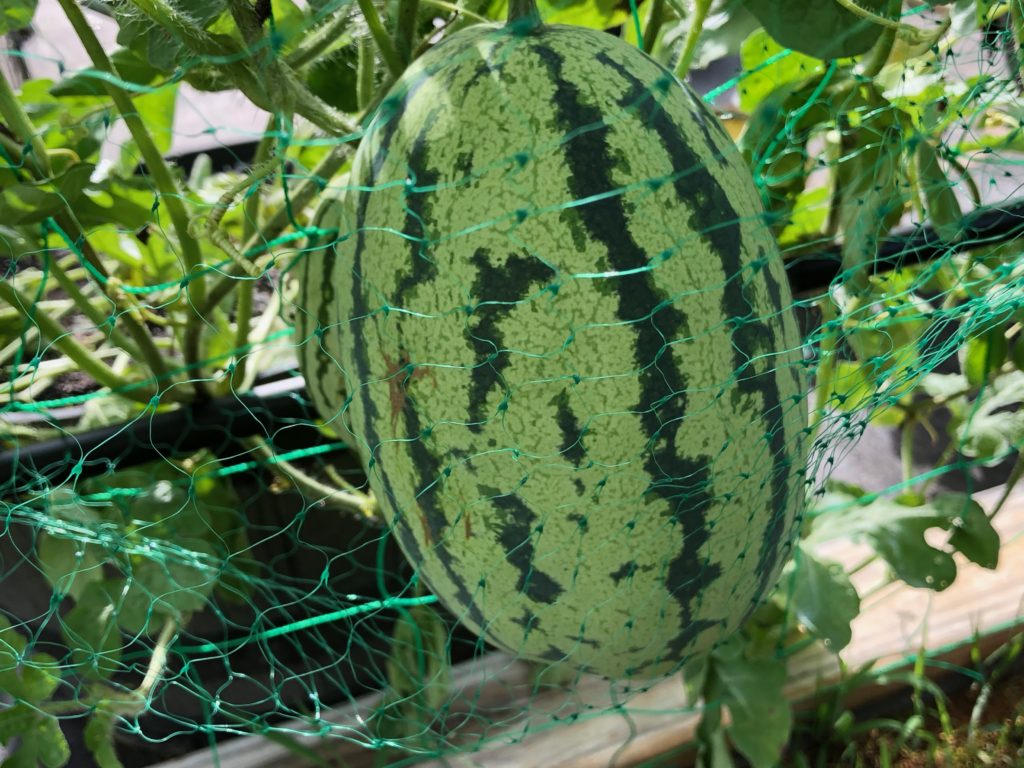 So, we'll see how this goes. In other news, we harvested Delicata squash!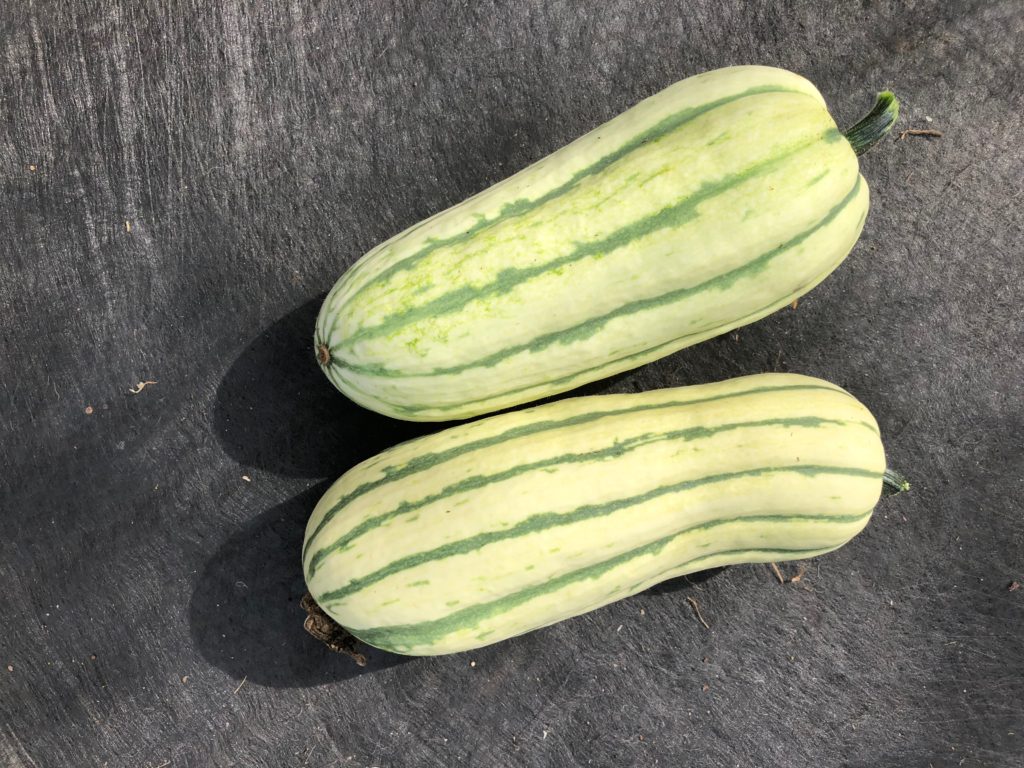 Now, to leave them sit in a cool place for a week to harden off. This plant isn't doing much else, so I've cut it back. Will it grow back and produce more? Time will tell. You can see it's looking a bit sickly. In great news, the spaghetti squash are blooming and setting fruit!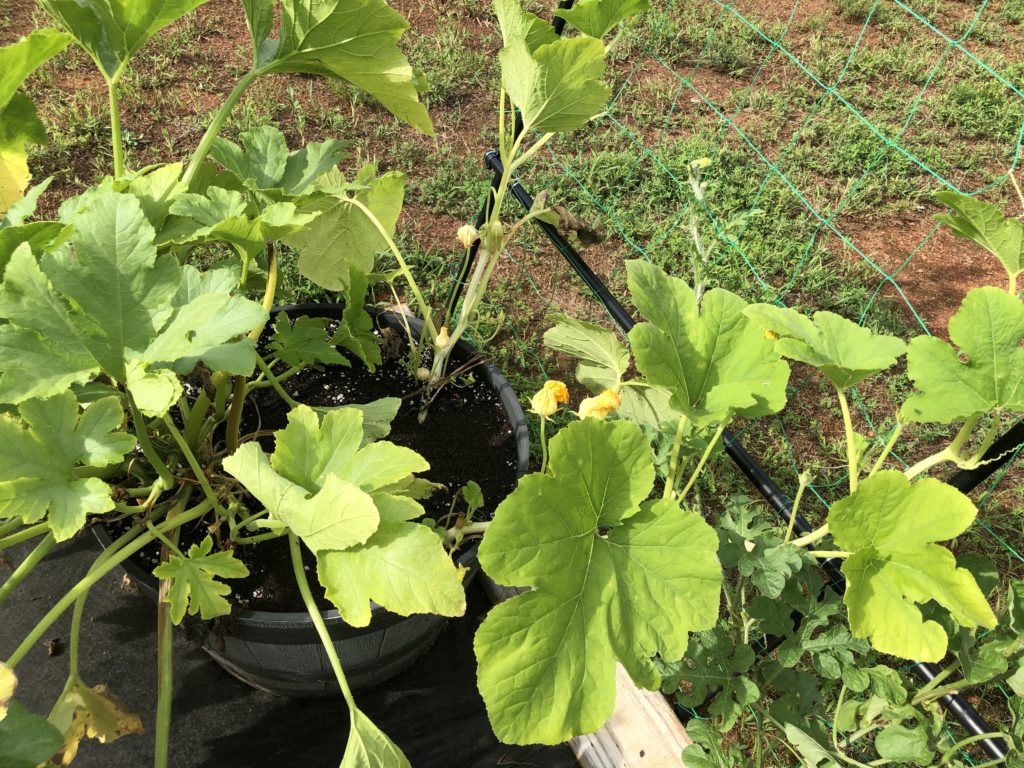 The mustard greens are keeping the swiss chard nice and cool. Aren't they pretty?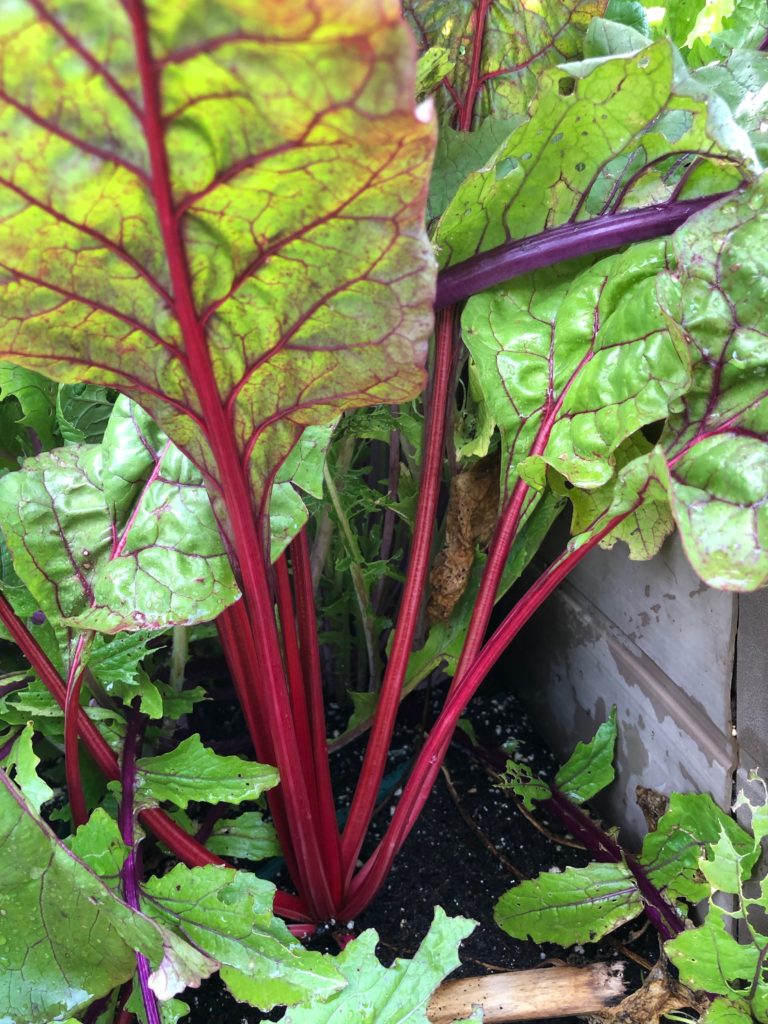 Herbs going to flower too – the purple flowers on the cinnamon basil are beautiful.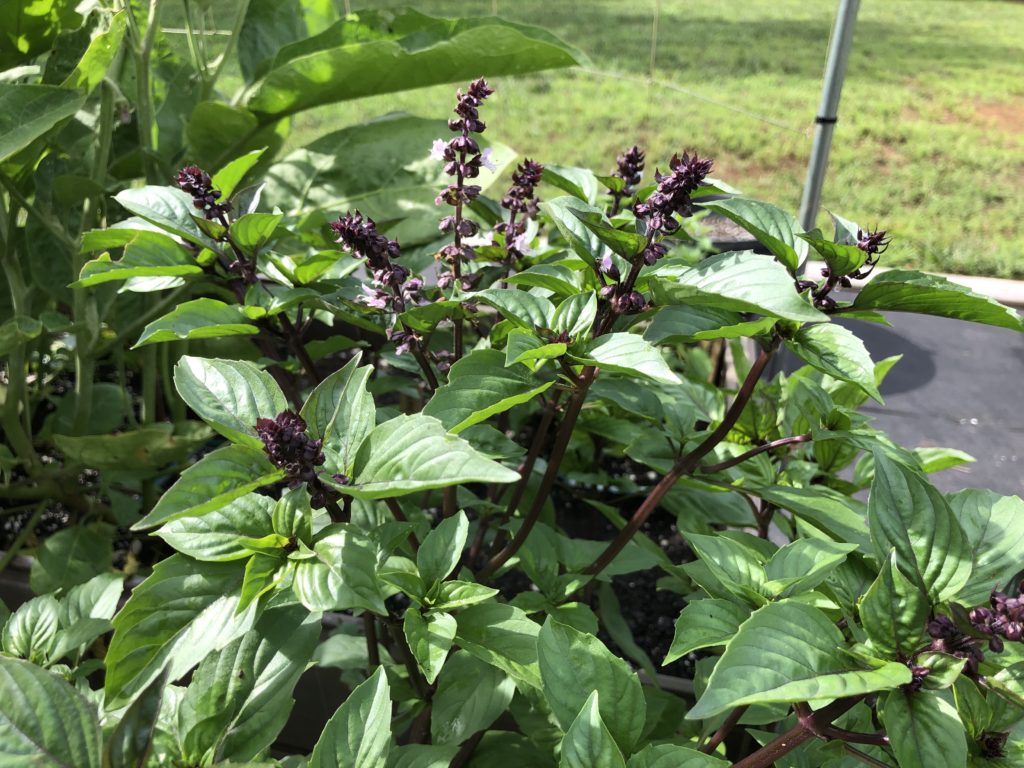 And finally, I'll leave you with a garden visitor. I got dive bombed by this little fella!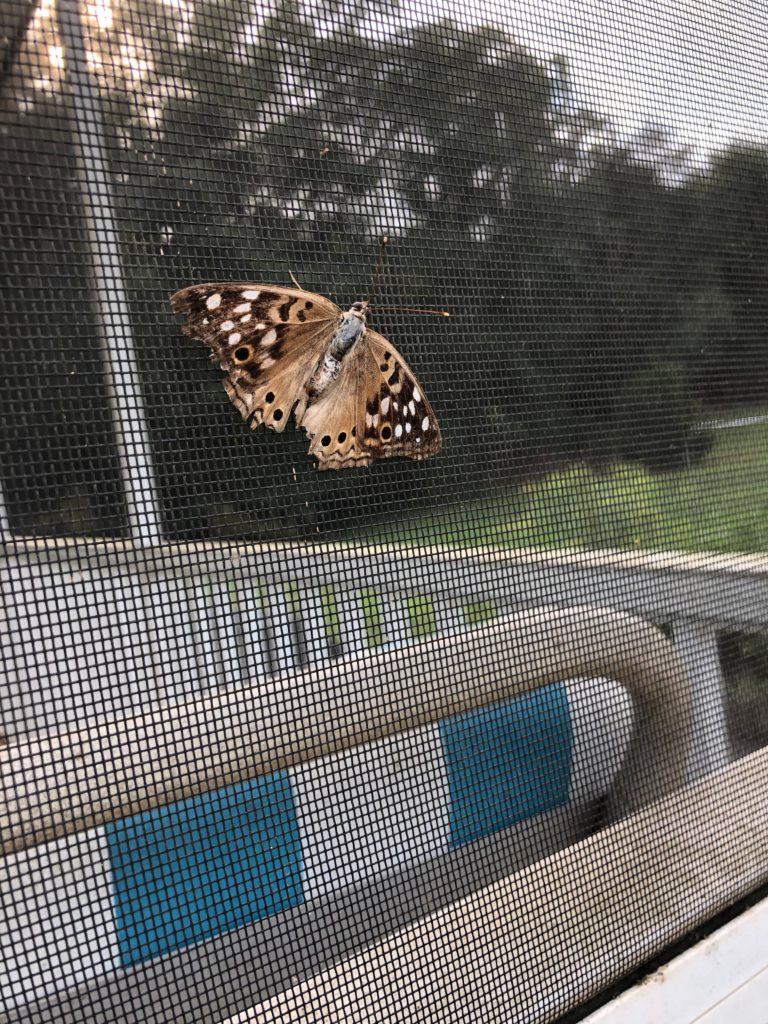 Have a great week!