Something's been buzzing around in the garden and I'm happy about it! Both of the basil plants are flowering and the pollinators are happy! I love the little basil flowers and so do the bees!
…
Also – how about this beautiful eggplants, pepper, and tomato?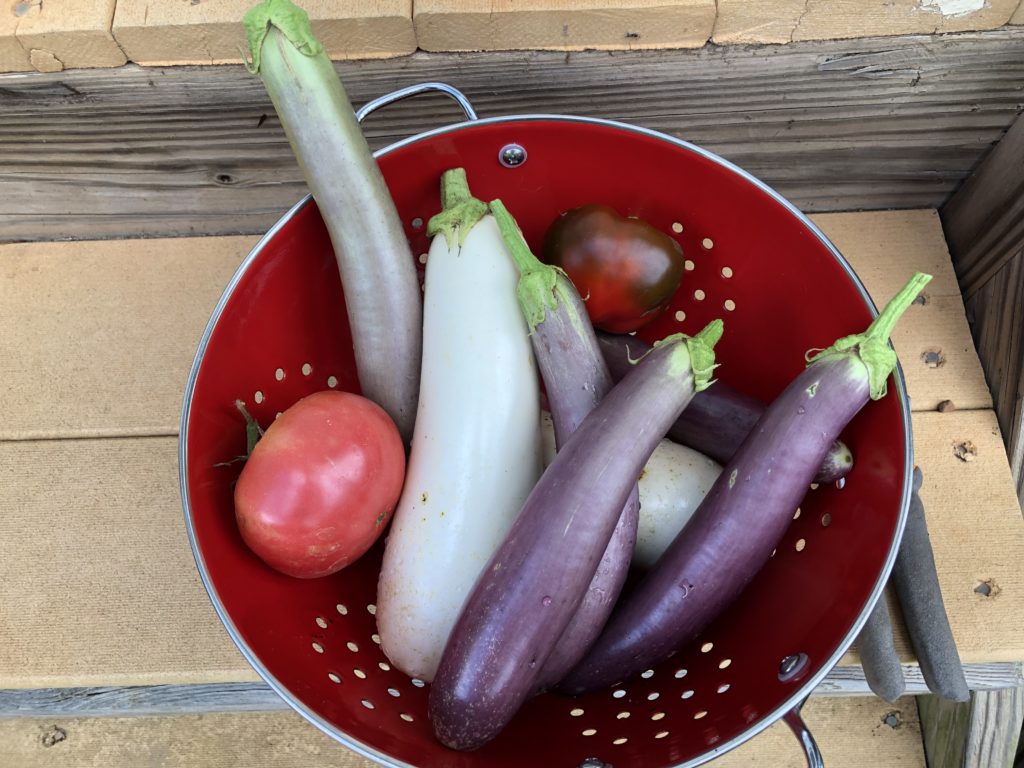 It's been super hot, so the cold weather greens are looking very dry/limp. I just haven't pulled them out. Laziness is my middle name this month.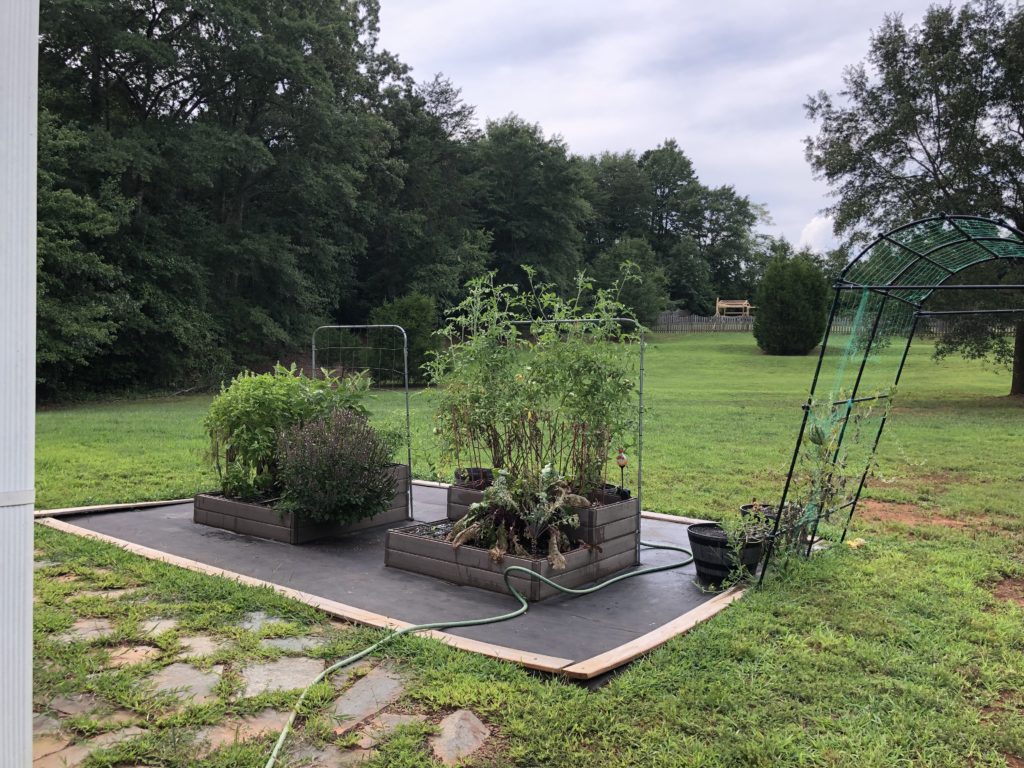 We do have another watermelon growing, though! Hope it makes it to ripe deliciousness! It's getting to be time to plant seeds for the colder weather greens. Stay tuned for the new and "improved" garden next week!