So the age old question for gardeners is should I start seeds in the garden or inside? At this time of year, how about both? Some seeds tolerate cold and some don't, so plan accordingly.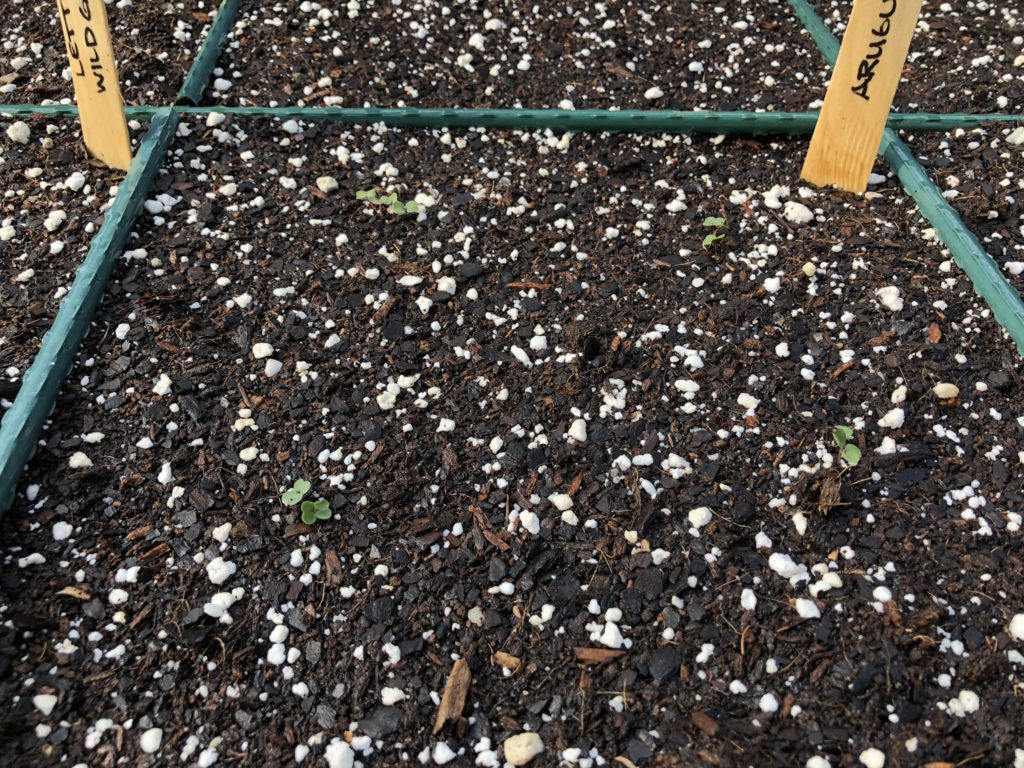 So, in the garden, the cold tolerant seeds are doing well. See the teeny-tiny arugula coming up? You can clearly see the pattern of 4 per square foot in this image. I got lucky this time and had two seeds sprout from three of the four planting locations. No worries…. I'll just thin the second one out later this week. More from outside – a bit of red kale: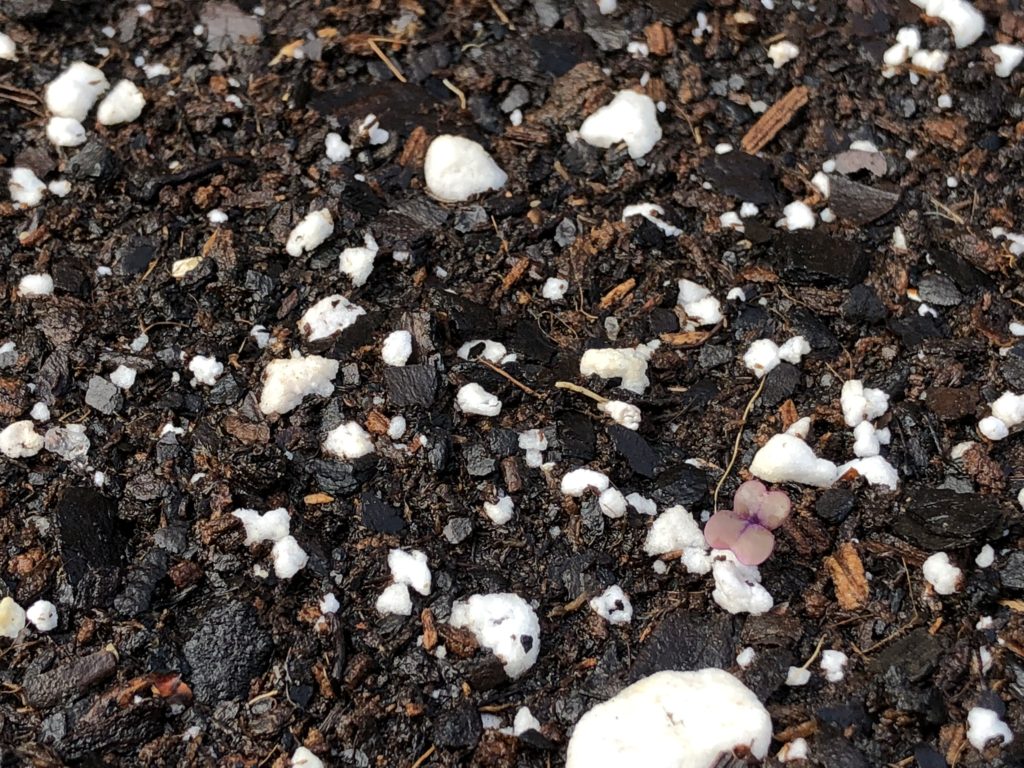 But what about warmer weather crops? I'd like to get a start on tomatoes, peppers and eggplant! Solution is to start them indoors. We now have a growing station here at work. Ours is from Gardeners.com and can be found here. We're currently using two of the three shelves.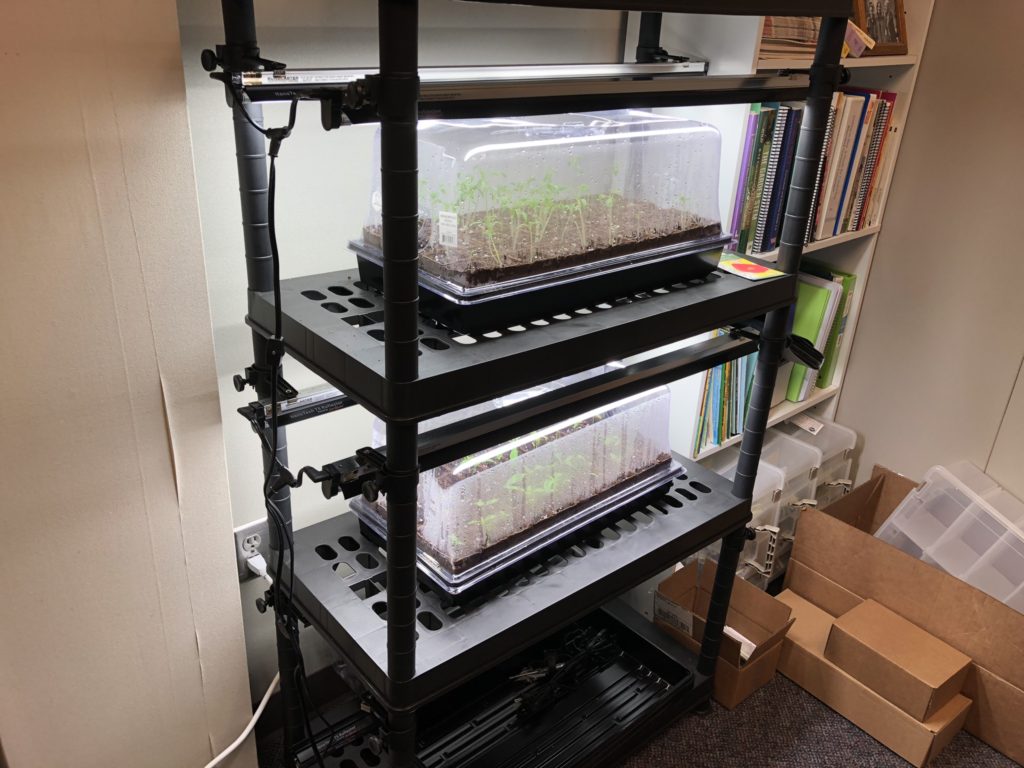 We've got tomatoes on the top and peppers and eggplant on the bottom shelf. We're growing these for our container growing workshop at the Seed Library on May 9. Come on out to get one of these babies for yourself! This setup is on the lower end as far as pricing goes, but you can make your own too! Check out our friends at Grow Journey for information. Our seeds here are about 10 days in the soil.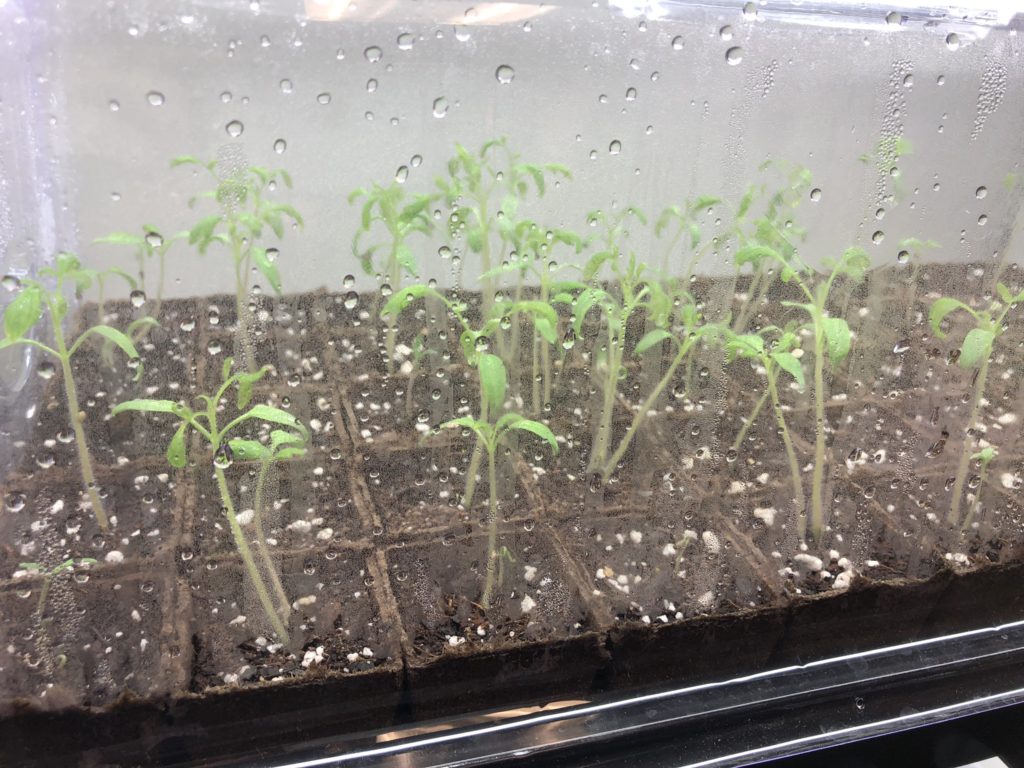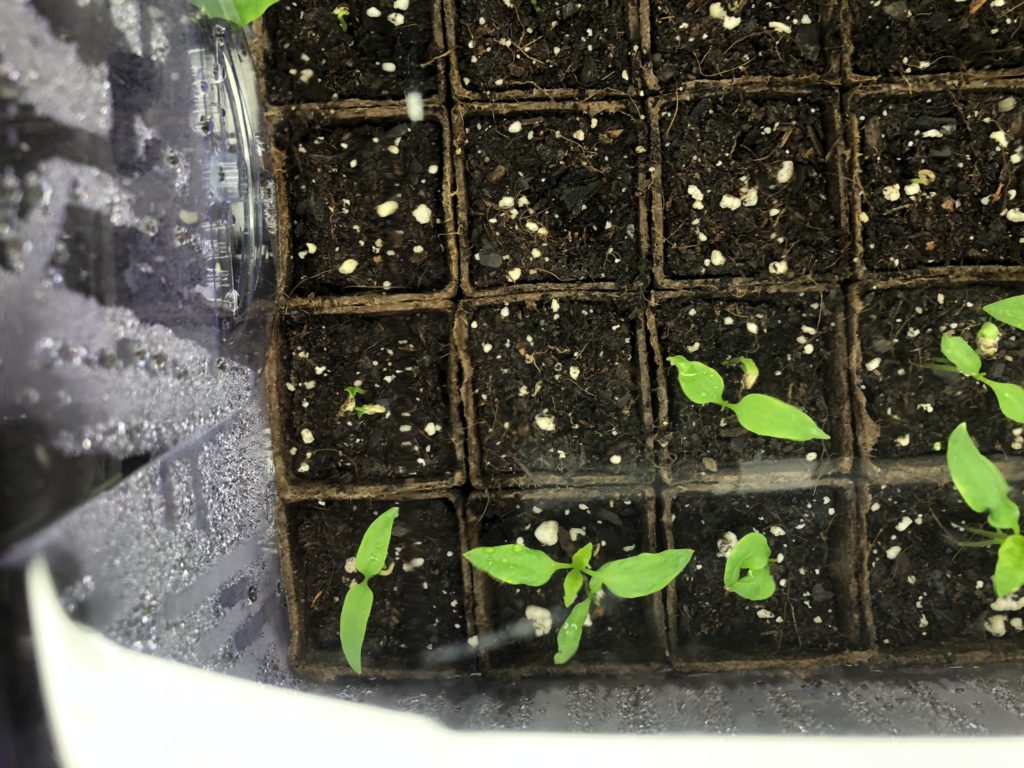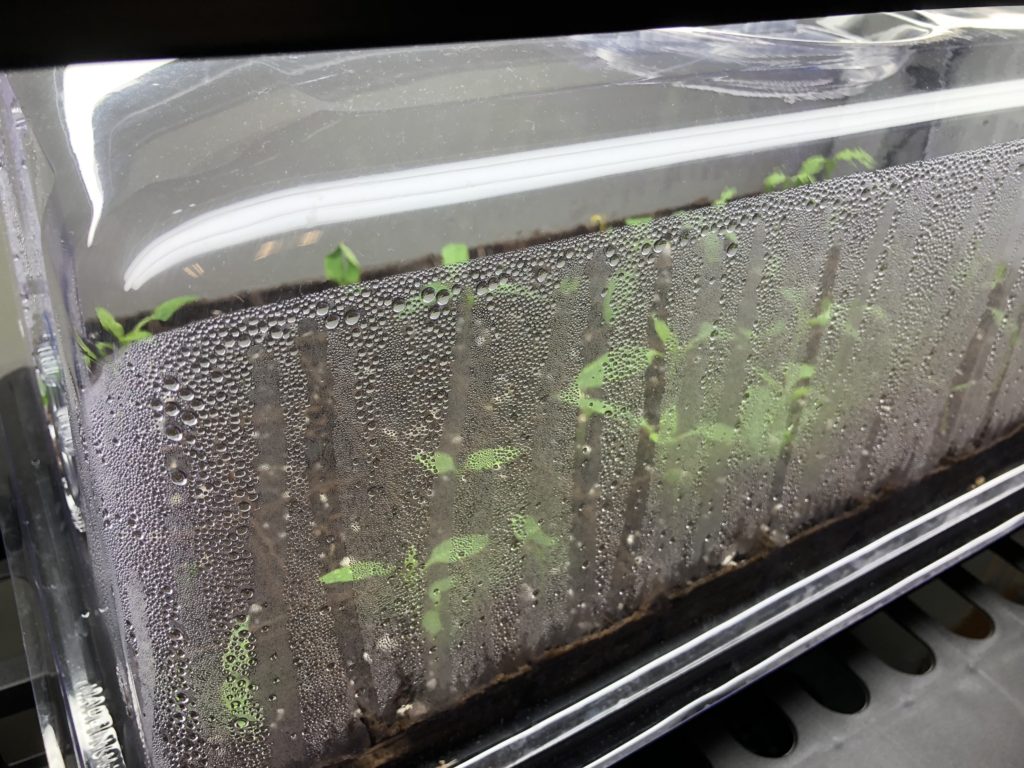 Lesson learned here too…. the clear tops are NECESSARY to keep the moisture in. You can see that some seeds didn't sprout, and we think it's because the soil dried out. They're popping now, but I think if we'd have put the domes on from the start, they'd have done better. You know, it's all a learning process!
If you're interested in the rest of the setup items – we used  Strawberry Fields potting soil and planted in Jiffy Peat pots. We chose the pots so that we could send workshop participants off with plants that could go directly into the ground, pot and all. Check back to see how the seedlings are doing – both indoors and out!