So let's talk garlic scapes this week. It's time here in Zone 7 to think about trimming garlic scapes in order to promote bulb growth. What is a scape you might ask?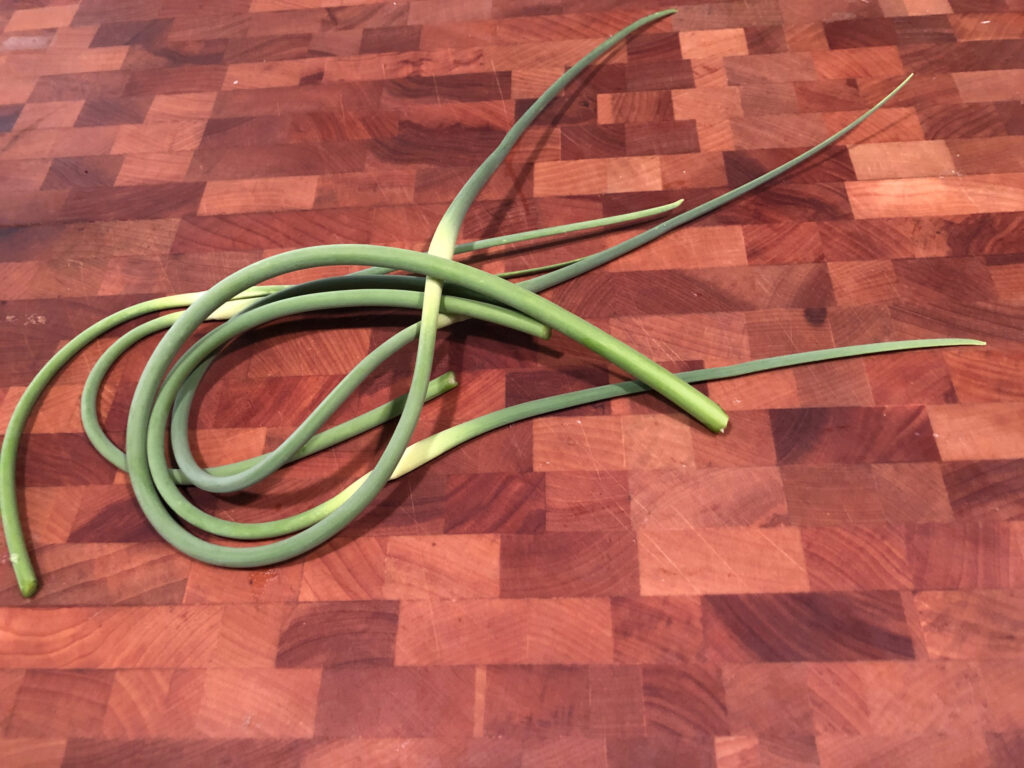 Garlic scapes are the stalks that grow from the bulbs of hardneck garlic plants. If left unharvested, the scapes eventually bloom flowers when the garlic plant fully matures. The thing is, that if you want great bulbs of garlic, you've got to trim the scapes so that all of the plant's energy is redirected into growing the bulb.
So what does one do with garlic scapes? Let's visit Bon Apetit to find out more.
"…you can eat scapes raw or cooked, whole or chopped. Prepping them couldn't be easier: Just trim and discard the stringy tip of the scape, then cut crosswise, either into tiny coins or string bean-like stalks. The easiest way to think about cooking with garlic scapes is to use them the way you would use garlic or scallions, although there's hardly a wrong way to enjoy these tasty tendrils."
This is what they look like on the plant. The scape is the part that's curling with the little bulb in the center. They're ready to harvest when they curl, just like this one.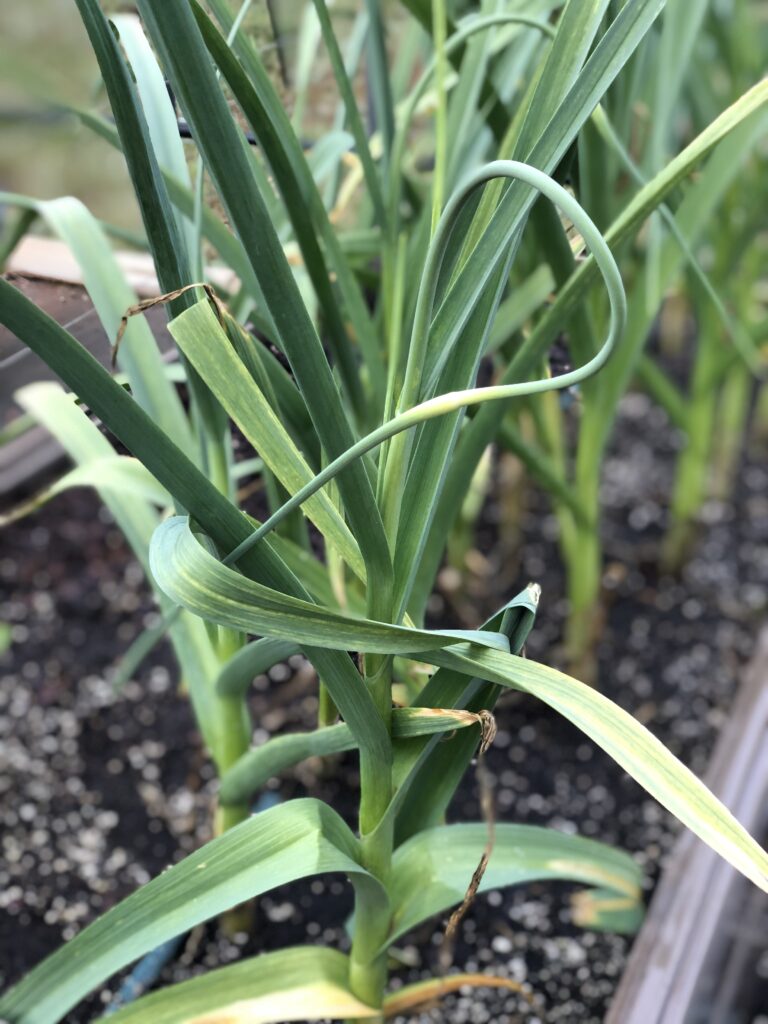 It'll be another month or two until harvest time. I'm starting the countdown clock!