If you love watermelon and squash, that is! What if we had a way to raise running plants off the ground? Behold, the squash tunnel – the newest addition to the garden!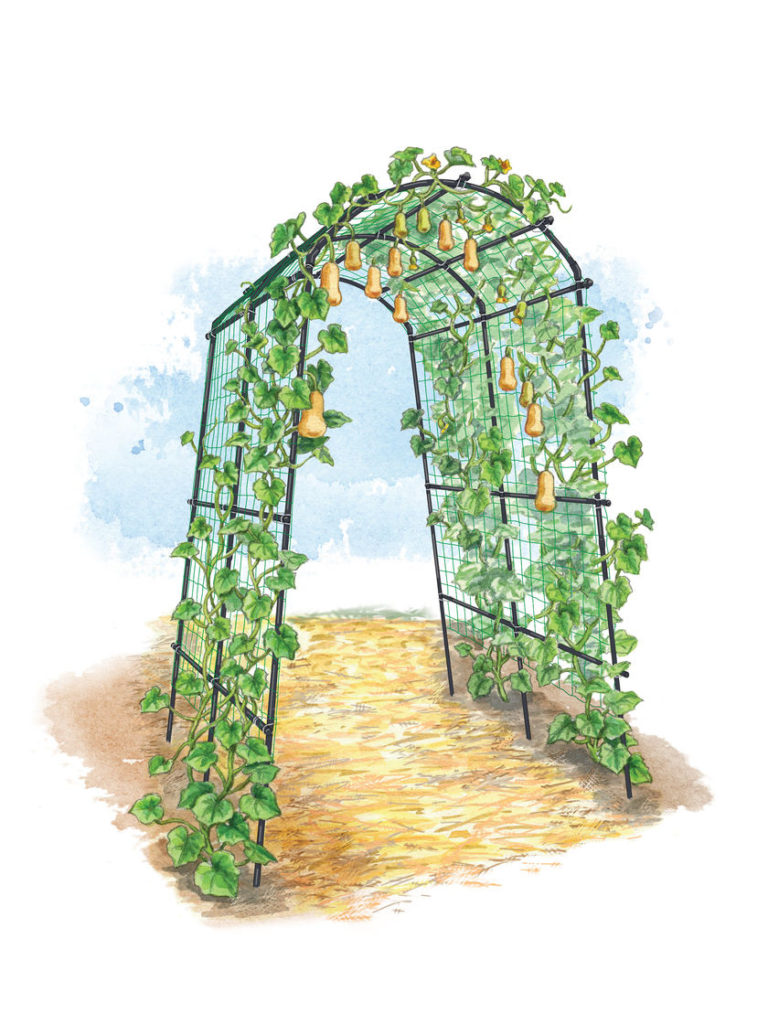 So, we wanted to grow watermelon and squash, but didn't want them to run all over the yard…. so what to do? Enter the Titan Squash Tunnel from Gardeners.com. Could this possibly work? I was determined to find out! I went ahead and ordered and it was on its way and delivered last week. Thankfully, we had a cool day to put it up.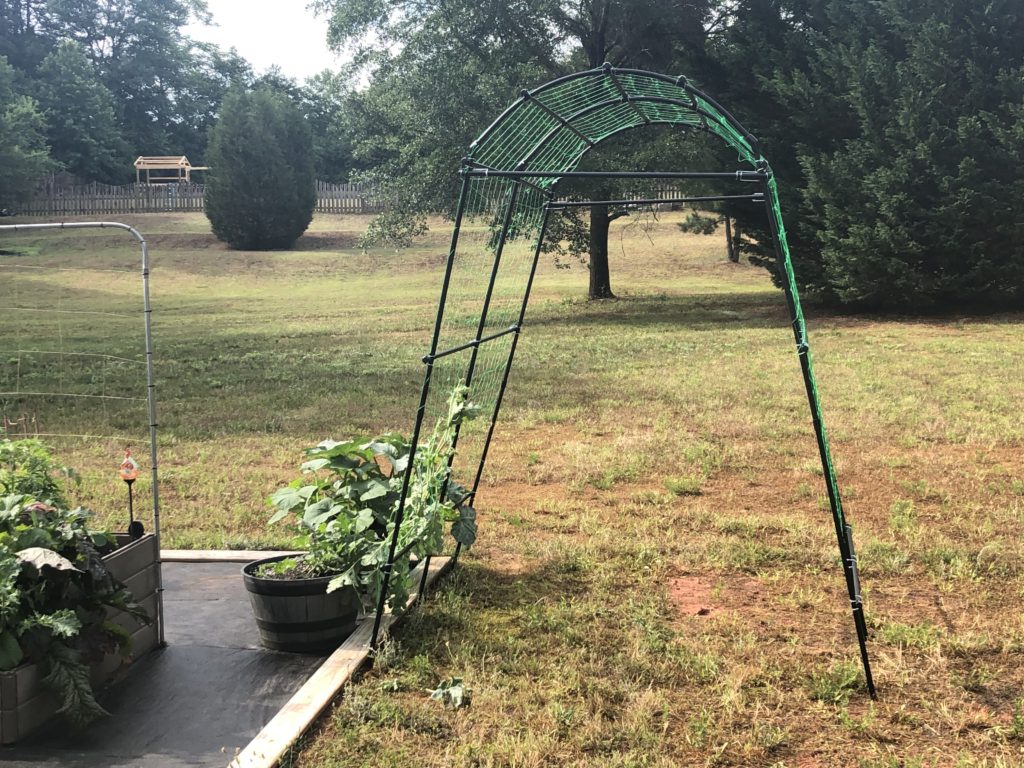 Looking good and I've trained the watermelon runners to start up. Let's see what happens! The spaghetti squash should start crawling up next. Side note: What I thought was candy roaster squash turned out to be delicata, so it doesn't look like that's going to put out runners. It is flowering though!
Stay tuned for updates!