Bradford is home! We planted Bradford watermelon seeds this year and two are sprouting! Looks like we have a sweet treat in our future!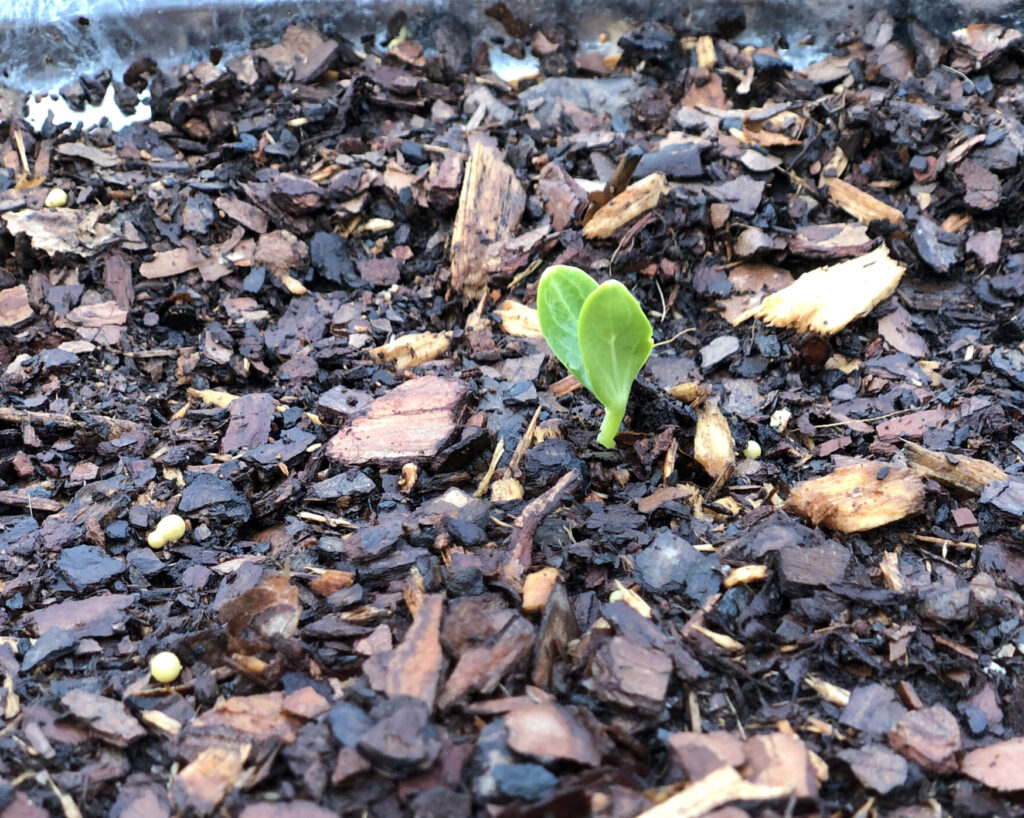 What's so special about them? From NPR:
"The most luscious watermelon the Deep South has ever produced was once so coveted, 19th-century growers used poison or electrocuting wires to thwart potential thieves, or simply stood guard with guns in the thick of night. The legendary Bradford was delectable — but the melon didn't ship well, and it all but disappeared by the 1920s. Now, eight generations later, a great-great-great-grandson of its creator is bringing it back."… read the whole article.
We were lucky enough to get a few seeds from an event at a Seed Library workshop in late summer two years back and I'm just now planting them. It was too late in 2019 and – well – pandemic last year. I'm super excited about them!
In other garden news, we've got a Yellow Boy tomato well on the way. This is a new variety for us this year, so I'm excited to see progress here.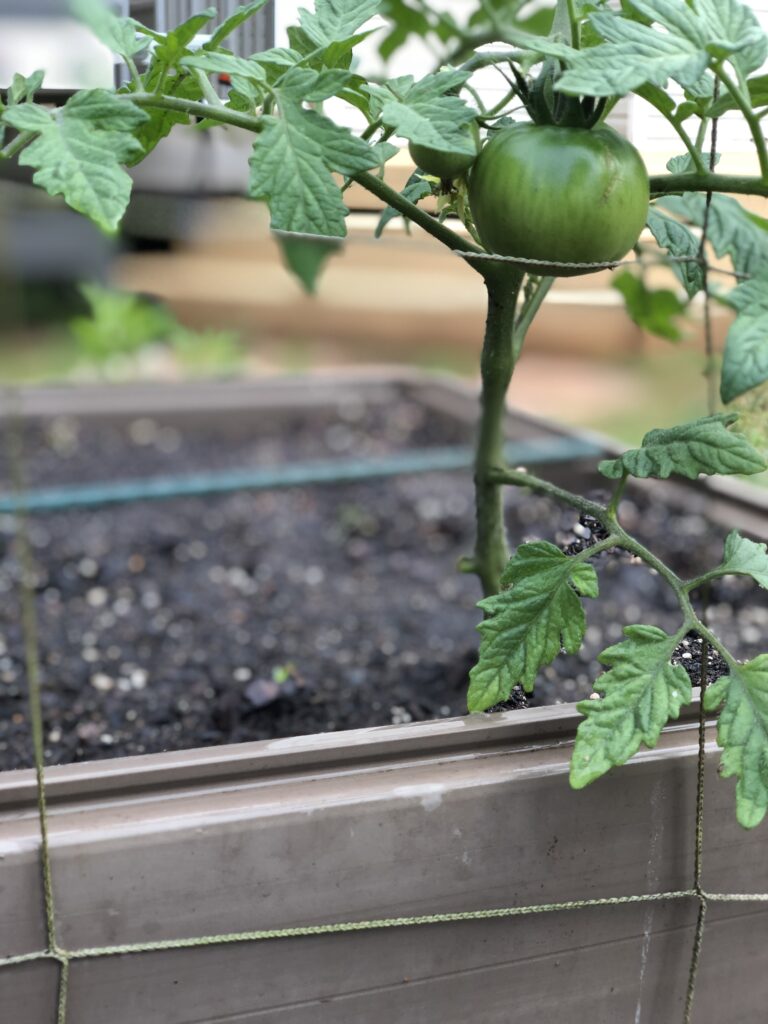 We've also got one shisito on the way, but I'm going to have to take a closer look at this plant. The leaves are looking raggedy now that I see them in a photo. Have to see what's up there.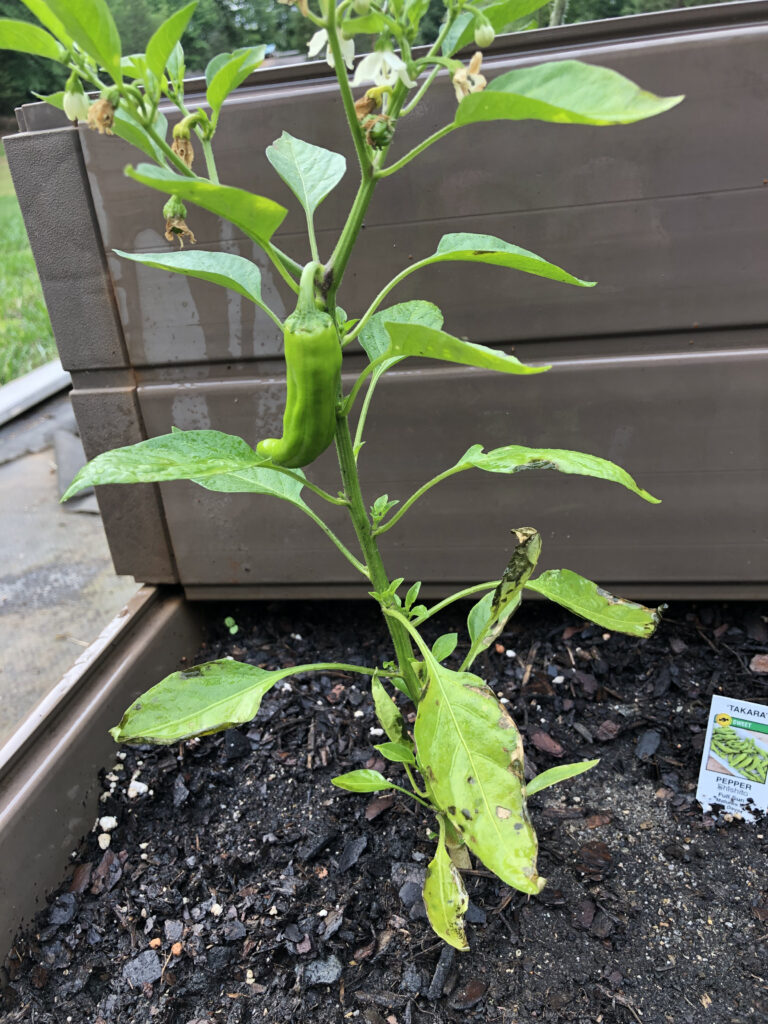 Finally, this week the radishes are coming right along. Unfortunately it rained hard after I planted, so they're no longer in neat rows, but the haphazard locations are making me smile.
Stay tuned…