When you think of ripe cherries, I'll bet you're thinking of sweet red fruit with pits. Not in South Carolina! 
 Here, we're talking Blue and Cream Cherry Tomatoes! Aren't they pretty? We're overrun by tomatoes this summer and we're not sad about it! This unusual variety of cherry tomatoes are ripe at the deep cream and purple stage seen in two above. They taste a bit like pineapple too. Yum! I'm so excited about this because last years' effort was a fail and the seeds never sprouted. Looking great this year!
Also – update on the seeding/lawn for anyone interested….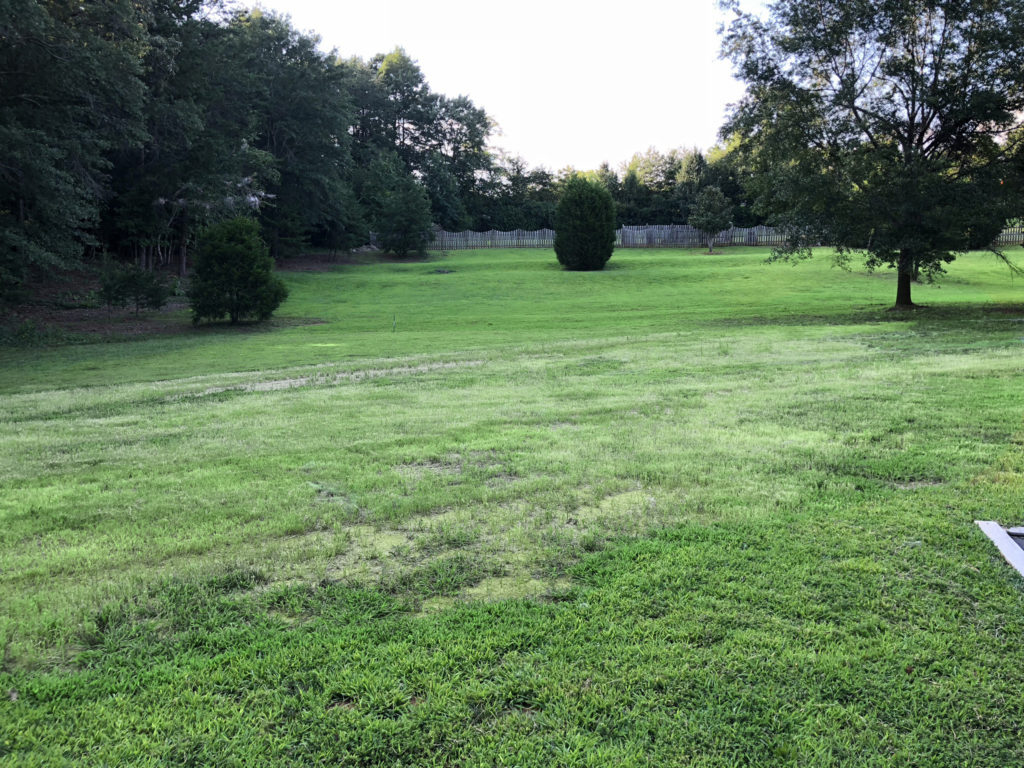 Success! We'll overseed with clover and rye in September, but looking really good right now!