It's important to label seed starts correctly if you want to know what you grow. How did I find this out? Meet my "Candy Roaster" squash! See how it trails nicely up the tunnel? No?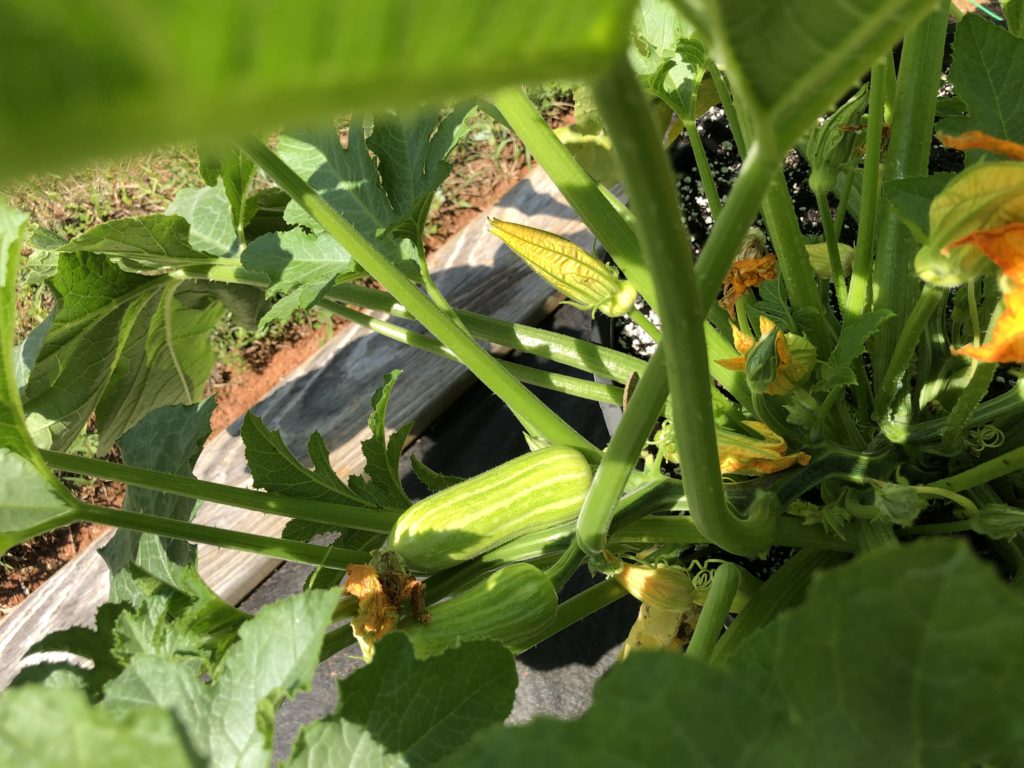 That's because it's a Delicata! These grow much like zucchini and yellow squash and are more bushy than climbers. They also are in the same family, so can fall prey to the dreaded (in my household) squash bug. Found one yesterday and she layed eggs on the underside of one of the leaves. So sorry mama, those are gone now. I will not be skeeved out by these again this year! I'll keep on it every day to prevent this tragedy. A fun fact about Delicata Squash – once they're harvested, they need to be cured before eating.
According to Kerry Gawalt, owner of Cedar Mountain Farm in Vermont, delicata squash should be harvested in the fall, cured in a warm spot for two weeks, inspected for cuts and then wiped with a mild Clorox solution. "We then store the squash in a 55- to 60-degree room until December," she says. (link to full article from Modern Farmer).
So, we'll see how this goes. In other garden news, the spinach and sugar snap peas were done for the season, so those are out and are bunny food in the compost pile in the back of the yard. Dill and Cilantro are beautifully flowering and the pollinators are buzzing around!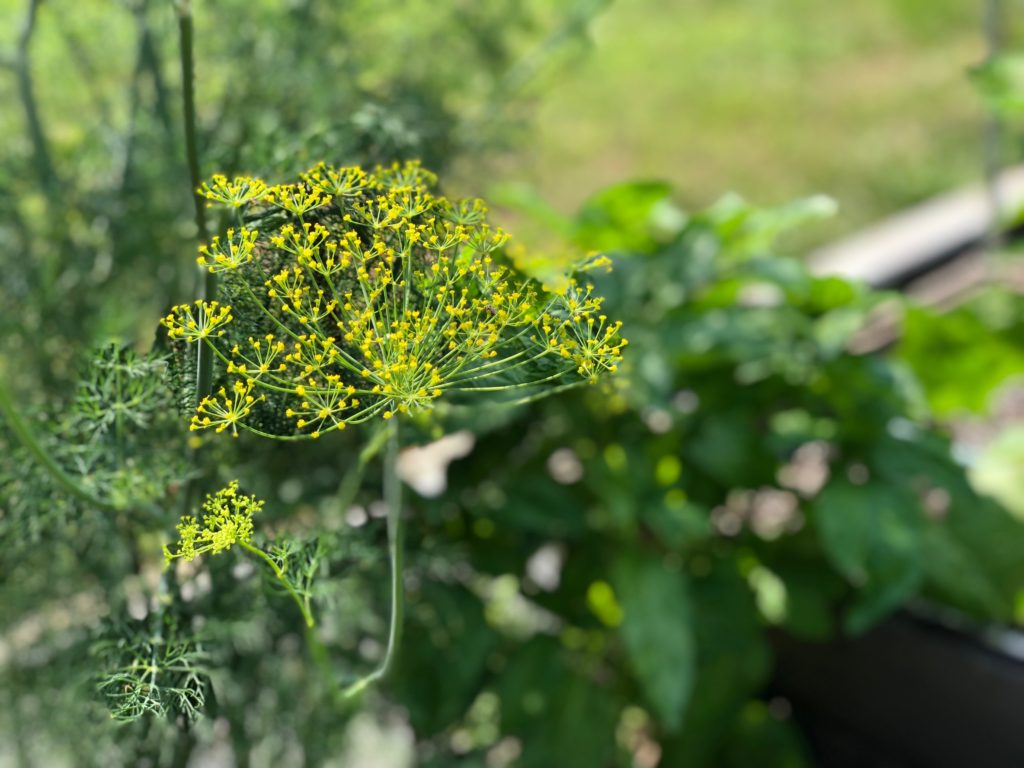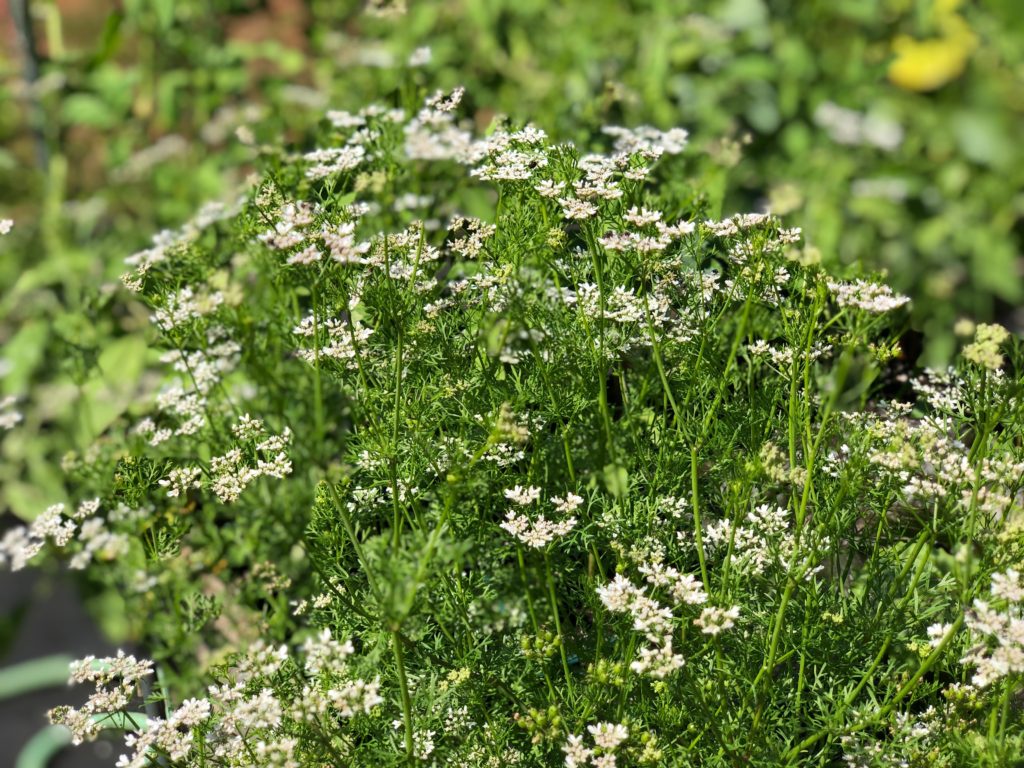 In tunnel news, the watermelon is going crazy and the spaghetti squash are starting to trellis. Yay! In ground cover news, we've got to replant the bare areas in the yard. Clover is on its way.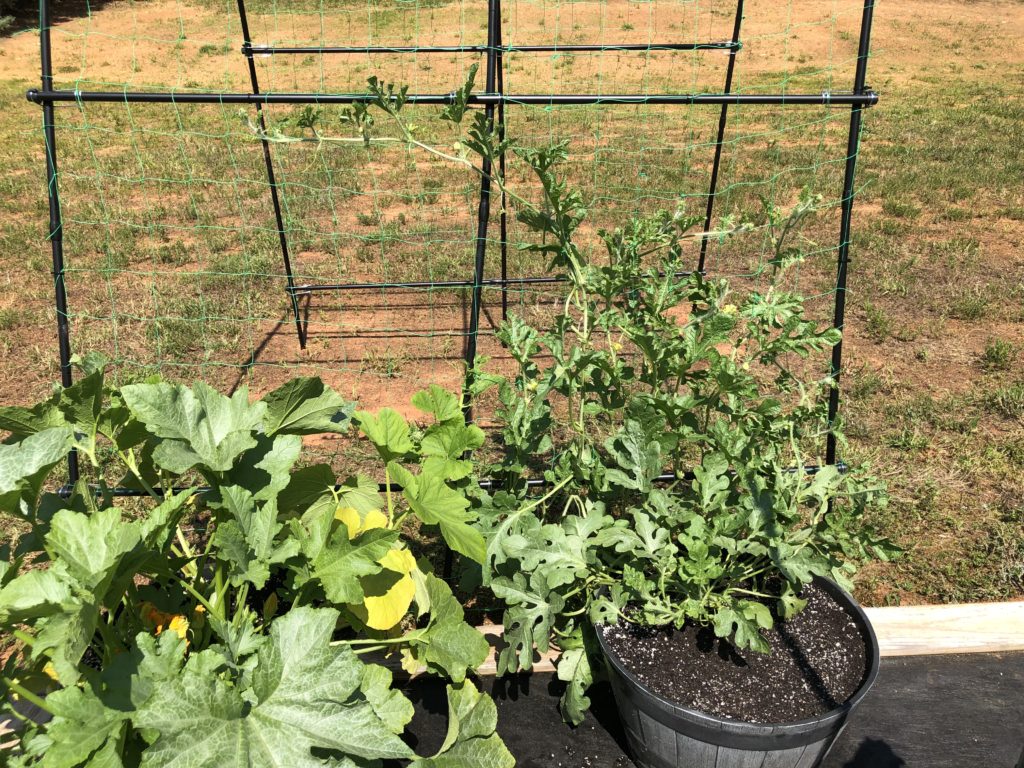 Finally, a general overview look. Tomatoes are growing like crazy, the mustard greens are enormous and the eggplant and peppers are coming right along. Should be a great summer!