So, this week we had a cute fuzzy friend visit our yard on Sunday. This woodchuck was wandering around eating dandelions just as cute as can be. I was so happy to see this guy.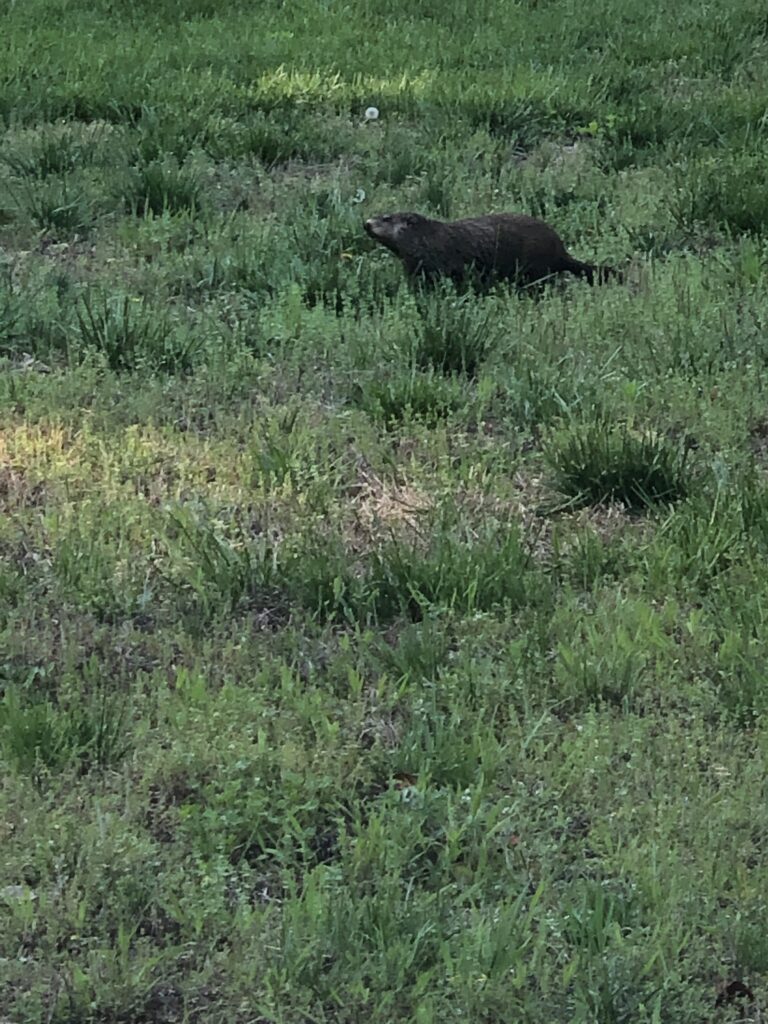 Then, only one day later, the dastardly creature discovered the garden. Check him out now…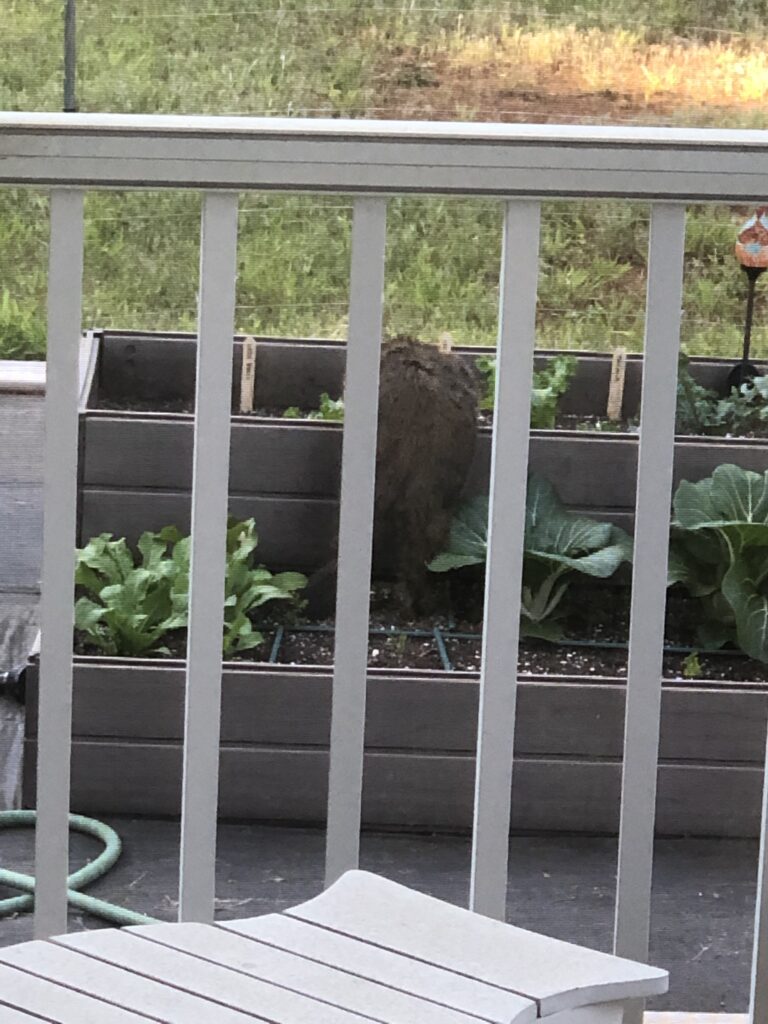 Photo isn't great as it was taken from inside before I went out and yelled at him. Look at that brazen little devil climbing right up in the garden and making off with some kale! He scurried off as soon as I opened the door and said "Bad Chuck!". Now off to investigate how to keep woodchucks out of garden beds. Sigh.
Update tomorrow on all of the new seeds that got put in this weekend!