I'm dreaming of stir fry recently and it looks like I'll get my wish this week. Take a look at this Bok Choy! It's going to be chopped up and in a meal soon.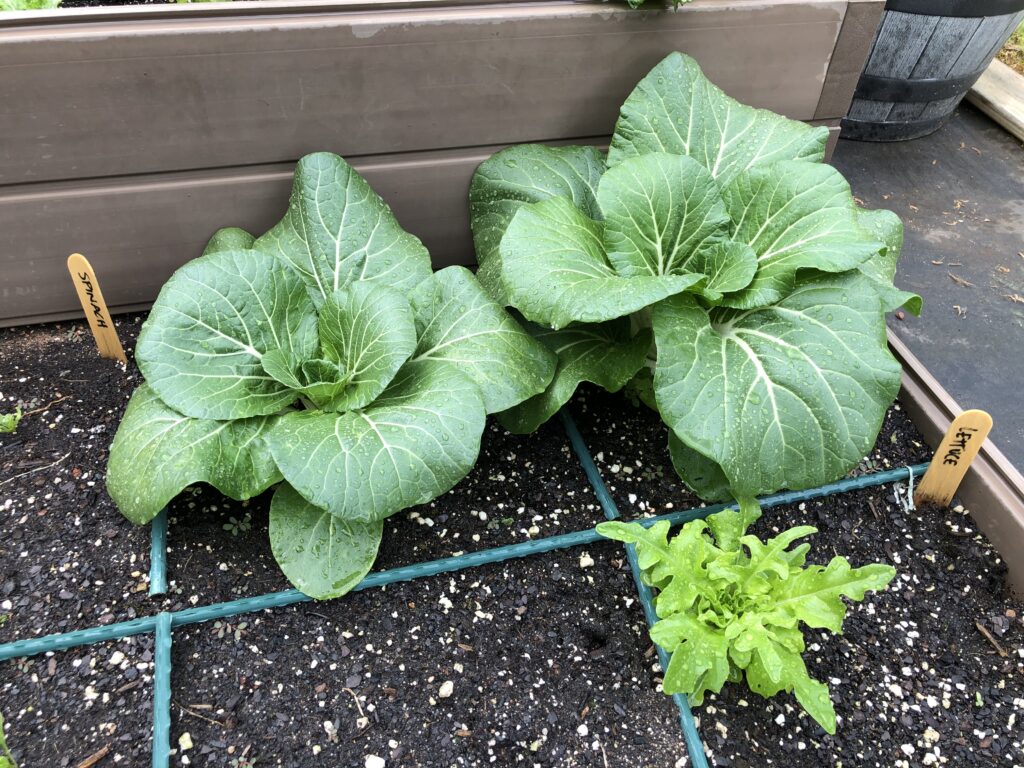 Greens are coming along as well. We're going to be featuring an arugula salad this week too!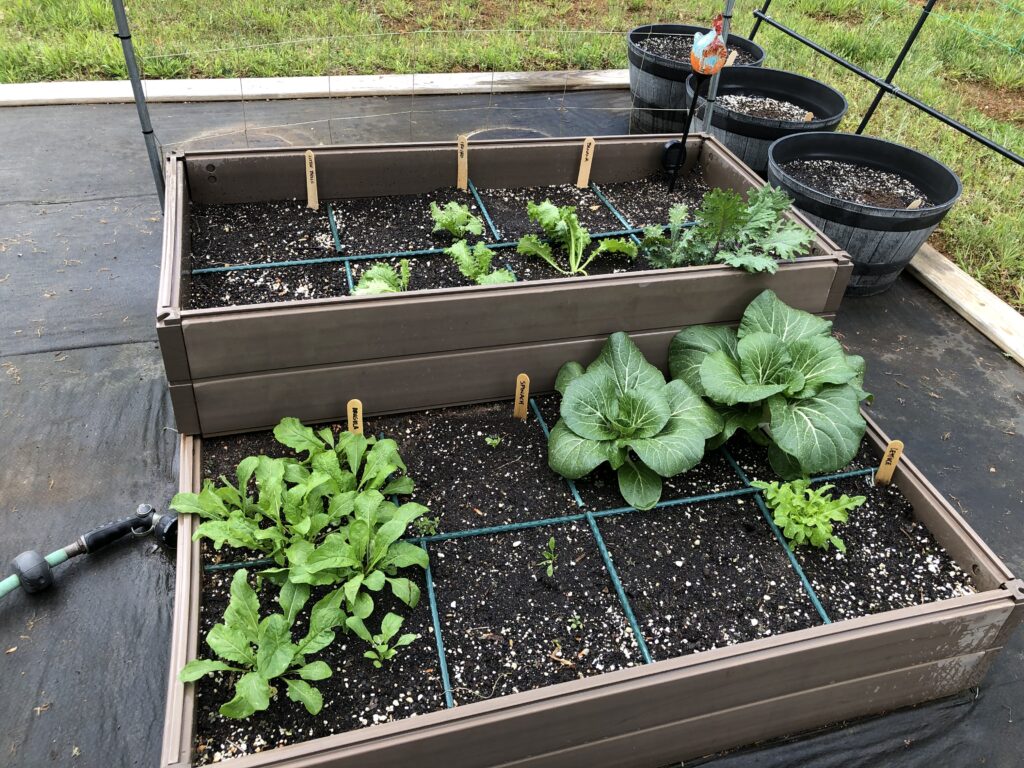 Tomatoes and peppers seeds are in as are butternut squash, Noir de Carmes melon and Bradford watermelon. Note the return of the rubber snake to repel chipmunks!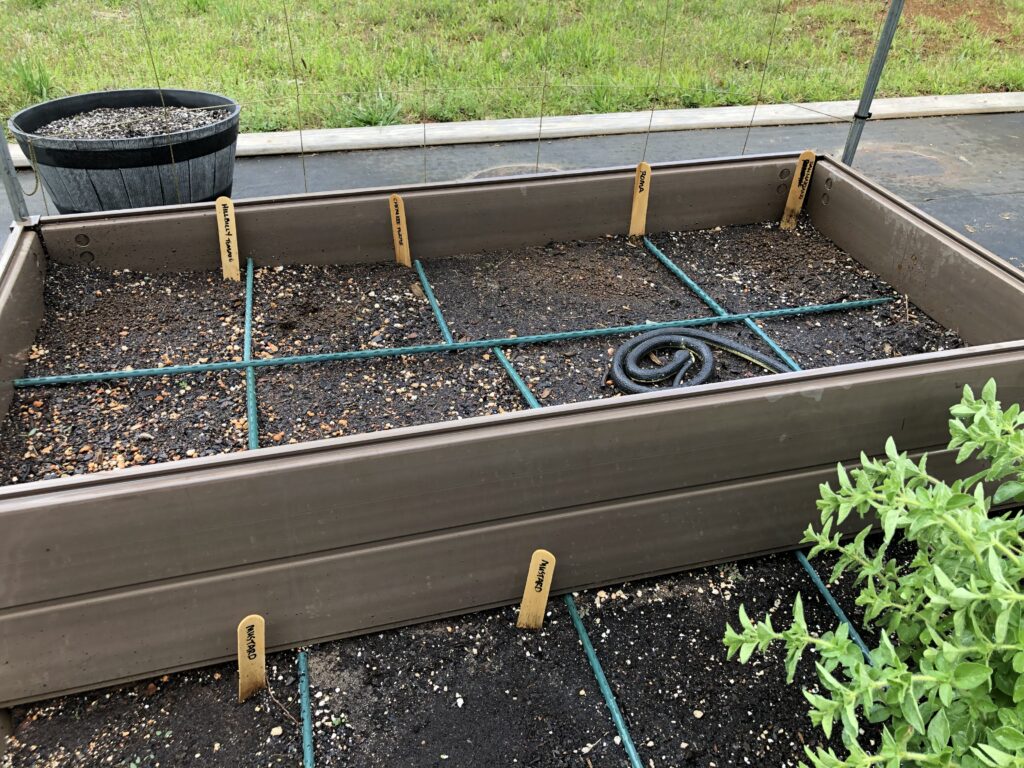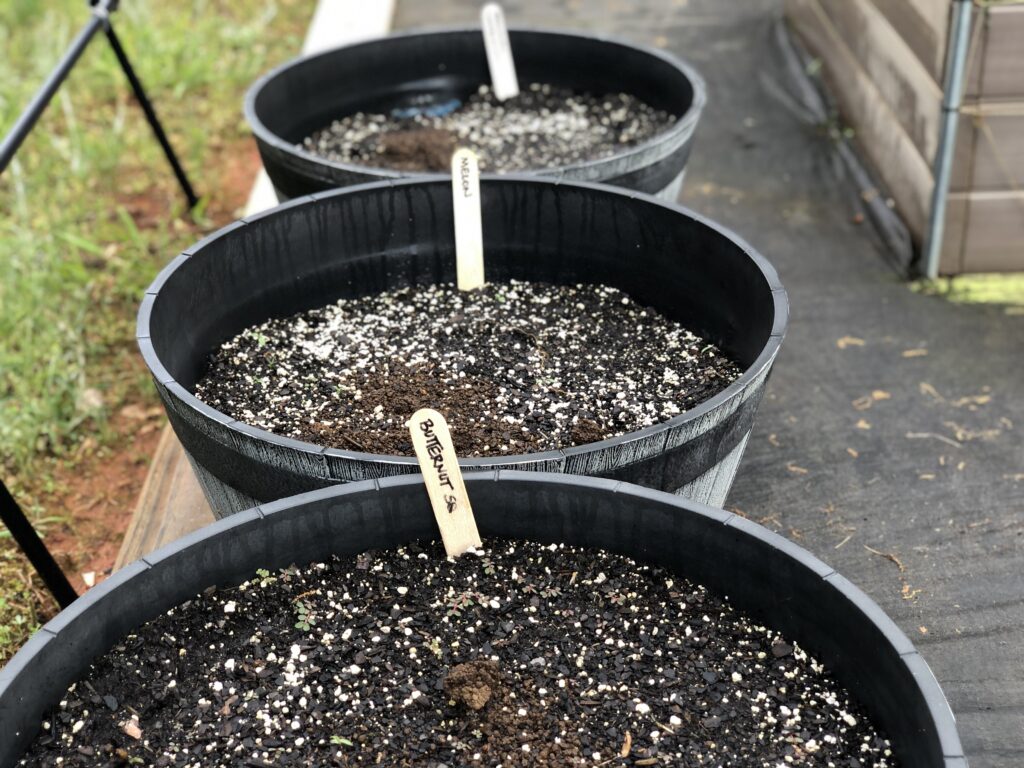 Next, I want to introduce our garden helper Thomas. He helps by laying on his back and asking for tummy rubs. He is very well behaved and never does the "bear claw". He is fastidious though and inspects all planting to make sure it meets his standards. Thankfully, he does not confuse the garden with a litter box!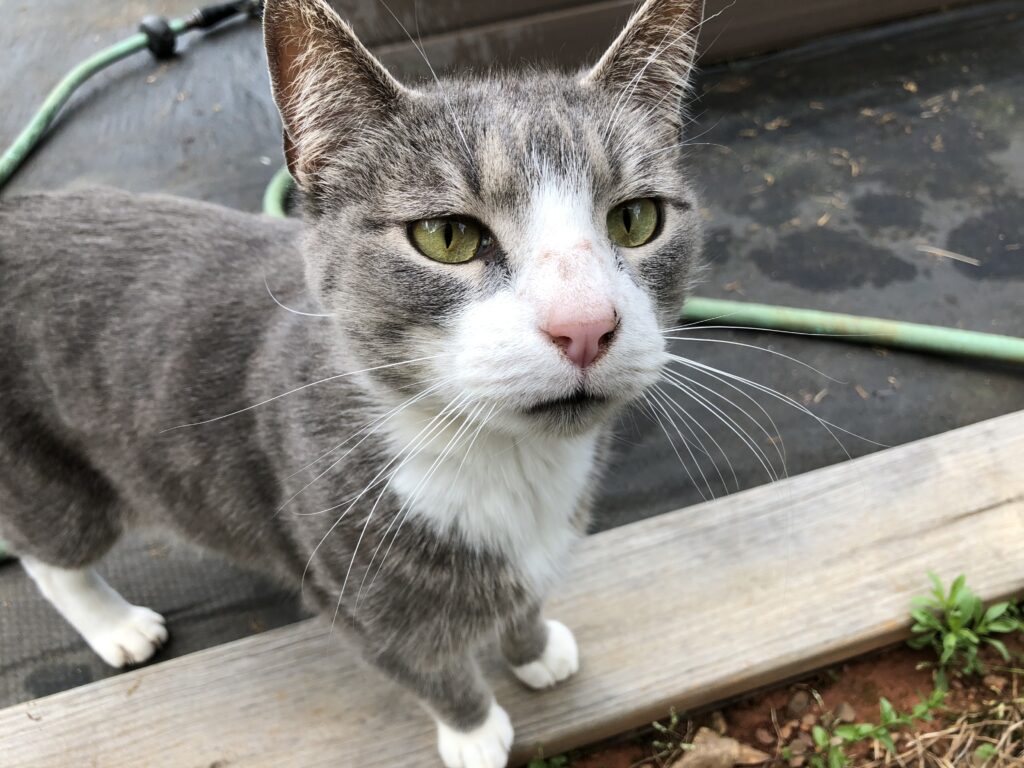 Finally, our other garden guard – meet Robin. She's nesting a few feet away on top of a rain gutter downspout. She's very friendly, not shy at all and not aggressive over her nest. She's looking forward to the butternut squash growing on her tunnel frame.